About Sue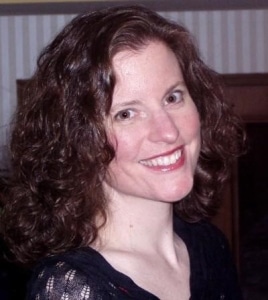 Sue is an old-school book nerd who remembers when Arrow and Tab book club delivery days were the highlight of elementary school. She would trudge home with her stack of paperbacks and lie on the front porch swing and read – Beverly Cleary, Judy Blume, and so many more. After switching to Stephen King at age 12, clearly marking her as a JDR (Juvenile Delinquent Reader), she was able to hide just enough of her inner nerd to survive high school.
After graduating from college with a whole bunch of degrees, she abruptly abandoned her career and stayed home with her babies. With few societal constraints, she turned back to the world of horror fiction and expanded into pretty much every other genre available. Which explains the 20 books currently residing on her bedside table.
When she isn't reading, watching TV and movies, having a love/hate relationship with her two cats, drinking martinis with her husband or over-mothering her now nearly grown children, Sue is an Editorial Manager at Silver Beacon Marketing. She oversees Readers Lane, Movie Rewind and Pop Rock Nation and nags her boss about his schedule. She feels that this is an ideal use of her skill sets.
Sue's Reviews