It's summertime, and we know what we want: thrilling page-turners and ice-cold beverages. Whether you're looking for science fiction, murder mysteries, YA romance, or nonfiction, we've got plenty to fill your beach bag! Plop into a hammock, check out our summer 2017 book preview, and get comfy… it's hot out there.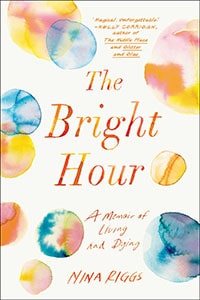 The Bright Hour: A Memoir of Living and Dying

Author: Nina Riggs
Poet Nina Riggs was only 37 when she was first diagnosed with breast cancer. But within a year, her condition advanced to terminal cancer. A wife, a mother to two young boys, and a successful writer, Riggs documented her struggle with mortality in this poignant memoir. She finds moments of peace and brightness in the midst of a terrible time, and urges us to turn to the things that give our existence meaning and joy: love, language, art, and connection. Although she lost her life to cancer, Riggs' wisdom and insights live on in this personal account.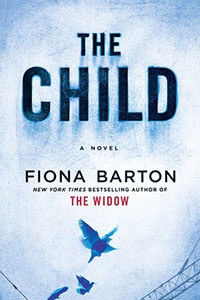 The Child

Author: Fiona Barton
True-crime thrillers will sink their teeth into this grisly tale. When an old house in London is torn down, workmen find a tiny, long-buried skeleton. Journalist Kate Waters investigates, digging up tantalizing connections to a decades-old crime that shocked the city: a newborn baby kidnapped from a maternity ward and never found. As Kate talks to the neighbors and delves into the past, she discovers a shocking secret that goes far beyond what she imagined.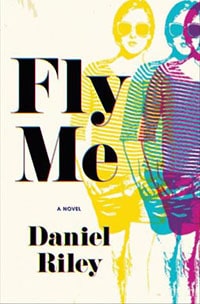 Fly Me

Author: Daniel Riley
This high-flying novel, set in L.A. in 1972, captures the gritty glamour of the airlines of decades past. Suzy Whitman, freshly graduated from Vassar, decides to follow her big sister into the adventurous world of stewardessing for Grand Pacific Airlines. It's a sun-soaked paradise of skateboarding, tanning on the beach, and partying… until she gets mixed up in a drug-trafficking scheme in the not-so-friendly skies. A perfect choice for your beach vacation or poolside reading pleasure.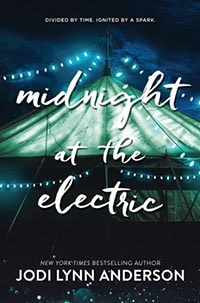 Midnight at the Electric

Author: Jodi Lynn Anderson
This YA novel, told from three women's perspectives, explores the hidden ways that our stories are intertwined with others, across generations and around the world. In 2065 Kansas, Adri is preparing to be sent on a colonizing mission to Mars when she finds the journal of a girl who lived in her house over a century ago… and becomes determined to solve the mystery of what happened to her. In 1934 Oklahoma, Catherine's family is suffering poverty and starvation in the wake of the Dust Bowl. Facing unimaginable hardship, she must make a terrible sacrifice to save the person she loves most in the world. And in 1919 England, Lenore grieves for her brother, lost in World War I, and makes plans to sail to America. Can she put aside her sorrow and make a fresh start? This magical page-turner will keep you up late finishing one more chapter, just as a good summer read should.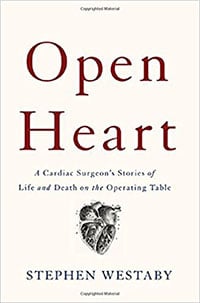 Open Heart: A Cardiac Surgeon's Stories of Life and Death on the Operating Table

Author: Stephen Westaby
Cardiac surgeon Stephen Westaby reflects on a lifetime of life-and-death work — over 11,000 heart surgeries. From heart transplants on infants to people who rely on electric pumps to stay alive, he shares hair-raising true stories of operations performed, patients saved and patients lost. With honesty and compassion, he explores the high stakes of a surgeon's daily work, and the insights and wisdom he has gained from a career in medicine. A sure-to-be-fascinating look behind the operating room curtains for anyone who has had a surgical procedure — or hopes not to.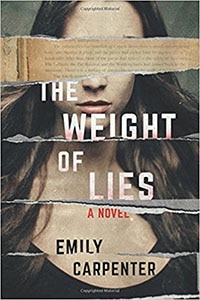 The Weight of Lies

Author: Emily Carpenter
Megan Ashley has spent her whole life cruising on the wealth and privilege of her mother, Frances Ashley, whose trashy based-on-a-true-story thriller Kitten launched her to fame. But she's got a real chip on her shoulder from a lifetime of Frances' neglect, and after a blowout fight, Megan hatches the perfect plan to get her revenge: she'll write a tell-all memoir about the nightmare of being Frances' daughter. To get some background information, Megan jets off to Bonny Island to interview the locals who were fictionalized into the novel… and slowly realizes that Frances exploited them all for her own literary success. The more Megan digs into the past, the more it becomes clear that someone doesn't want her to find out who really committed murder decades ago. Will Megan's revenge on her mother end up costing her her life?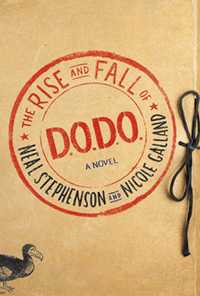 The Rise and Fall of D.O.D.O.

Authors: Neal Stephenson, Nicole Galland
This science-fiction thriller has a little bit of everything: magic, history, science, and adventure. Linguistics expert Melisande Stokes has a seemingly random run-in with Tristan Lyons, a military intelligence agent, who offers her a very unorthodox translation job — documents that seemingly prove that magic is real and was practiced for centuries before being wiped out in the Victorian era. The Department of Diachronic Operations (D.O.D.O.) is trying to develop a device that will bring magic back… and, of course, create a time-travel machine to meddle with history. Magical hijinks ensue, and we can't wait to find out where they go.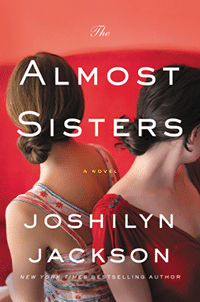 The Almost Sisters
(July 11)
Author: Joshilyn Jackson
Everyone has a crazy night now and then. But when 38-year-old graphic novelist Leia Briggs hooks up with a mysterious Batman at a comics convention, her night has unexpected consequences: a baby. Before Leia can tell her family, disaster strikes: her stepsister Rachel's marriage crumbles, and their 90-year-old grandmother is succumbing to dementia. Leia heads home to Alabama to care for her grandmother and announce her pregnancy. But just when she thinks things are under control, she makes an explosive discovery: hidden in her grandmother's attic is a dangerous secret that dates back to the Civil War. Bringing it out into the open will change Leia's family forever — and it could tear them apart.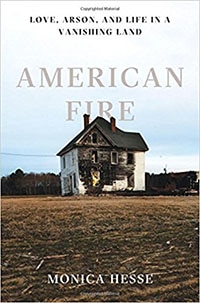 American Fire: Love, Arson, and Life in a Vanishing Land
(July 11)
Author: Monica Hesse
Over a long and terrifying winter, the people of Accomack County, Virginia, endured the terror of a mysterious arsonist. Night after night, buildings caught on fire — mostly abandoned buildings, and so many that the police couldn't watch them all. Neighbors supported each other at first, forming volunteer groups to patrol and monitor, but as the fires raged on, they became suspicious and accusatory. Eventually, the culprit was identified as Charlie Smith, a struggling mechanic who set 67 fires with his girlfriend Tonya Bundick. Journalist Monica Hesse investigated, finding that their tragic story echoed the deterioration of Accomack County itself; formerly a thriving agricultural center, it has withered away, drained of industry, employment opportunities, and its residents. A harrowing look into the economic and social challenges tearing apart the American heartland in the 21st century.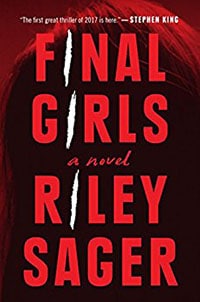 Final Girls
(July 11)
Author: Riley Sager
A decade ago, Quincy Carpenter went on a vacation with her college-student friends and survived a serial killer's attack, becoming what journalists call a "final girl." For years, the media tries unsuccessfully to force a meeting between Quincy and two other final girls: Lisa, who saw nine of her sorority sisters stabbed to death, and Sam, who survived a run-in with the infamous Sack Man. But Quincy is determined to put the attack behind her and move on with a normal life — until Lisa is found dead by an apparent suicide and Sam shows up unexpectedly on Quincy's doorstep. Sam pushes Quincy to confront her past… but it seems Sam has some secrets and shady motives of her own. Now, Quincy must find out the truth about Lisa's death, and finally deal with what happened to her ten years before.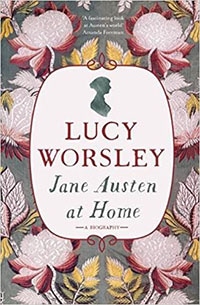 Jane Austen at Home: A Biography
(July 11)
Author: Lucy Worsley
Lucy Worsley is a historian who's written several other enjoyable books about domestic life in centuries past, and now she turns her attention to the England of Jane Austen's time. From Austen's childhood home and schools to the places she lived, wrote, and traveled, Worsley digs into the past and examines the physical history that informed Austen's writing about homes — as symbols of status, places of refuge and deprivation, and reflections of their residents' inner lives. Home, and all that it represents, is an inescapably central theme in Austen's writing, so it only makes sense to explore how Austen's own living situations affected her point of view. Plus, of course, plenty of color pictures to drool over! (Check out these 3 new books on Jane Austen, too.)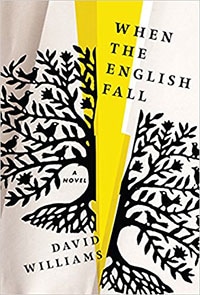 When the English Fall
(July 11)
Author: David Williams
It's the Amishpocalypse you never knew you wanted! After a catastrophic solar storm leads to the collapse of modern civilization, the Amish are uniquely prepared for the devastation. They've got ample supplies and food, and they're not dependent on technology. But as the English (or non-Amish) survivors become increasingly hungry and desperate, they start attacking Amish farms, looting and committing violent acts. Written as the diary of an Amish farmer called Jacob, this novel explores how thin the veneer of civilization really is, and ponders whether a non-violent society can be justified in using violent means to defend themselves and their families.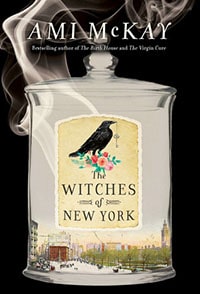 The Witches of New York
(July 11)
Author: Ami McKay
Another book about Victorian-era magic! Something's in the air. It's 1880 in New York, and Adelaide Thom and Eleanor St. Clair run a tiny teashop, Tea and Sympathy, where society ladies with the right connections can pop in for herbal remedies and spiritual seances. But when 17-year-old Beatrice Dunn comes to work in the shop, everything changes: unbeknownst to her, she has strong spiritual gifts that can be a source of great power… and great danger. Adelaide and Eleanor try to train her, but when the city's darkest evils hunt Beatrice down, she'll have to face her otherworldly foes alone.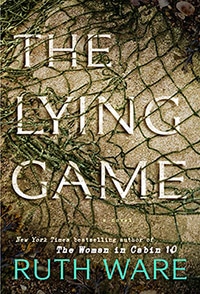 The Lying Game
(July 25)
Author: Ruth Ware
A woman walking her dog makes a grisly find of human remains along a river in the coastal village of Salten. The next day, three women in London — Fatima, Thea, and Isabel — receive a cryptic text from their ex-friend Kate. As girls, the four were best friends at a boarding school in Salten, where they were infamous for playing the Lying Game: telling lies big and small to everyone, from teachers to fellow students, to the point that everyone avoided them. But the game had one unbreakable rule: the four of them couldn't lie to each other. Of course, their game of deception got out of hand, ultimately leading to all four girls' expulsion shortly after the mysterious death of the school's oddball art teacher — who also happened to be Kate's father. What really happened back then… and what does Kate want from the other three women now?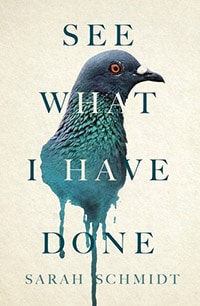 See What I Have Done
(August 1)
Author: Sarah Schmidt
True-crime lovers will sink their teeth into this suspenseful exploration of Lizzie Borden's notorious killing spree. Those who were closest know the dark underside of the seemingly respectable family: a father with a fiery temper, a resentful stepmother, and two spinster sisters who are desperate to escape their father's control. While the police investigation escalates, Emma tries to comfort her sister Lizzie, who can't seem to recall just what happened that hot summer day. Alternating between the family's points of view, a picture of the events of that deadly day slowly comes into focus — but when everyone has their own agenda, can their memories really be trusted?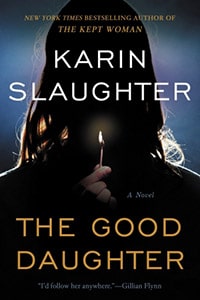 The Good Daughter
(out August 8)
Author: Karin Slaughter
Charlotte and Samantha Quinn had a happy life in a small town called Pikeville — until a horrifying kidnapping destroyed it. Their mother was killed; their father, the town's infamous defense attorney, was devastated. And their family never really recovered. Now, 28 years later, Charlie has grown up to become a lawyer herself. But violence suddenly returns to Pikeville in the form of a shocking tragedy that leaves the town grieving and rips open Charlie's traumatic memories of the past. As she gets involved with the case, Charlie realizes she'll finally have to confront the dark secrets of what happened to her and Samantha so long ago.
Liked our summer 2017 book preview? You might also like:

Latest posts by Stephanie Perry
(see all)