Well hey, everyone! This spring 2020 book preview was supposed to come out in, well, spring 2020, but then a little thing called COVID-19 came along and messed up a plan or two. But we're still on stay-at-home orders, and if you are too, you're probably still looking for some good new books to read. And we could all use a little distraction right now. So, better late than never, here are our picks for the best of spring 2020, ready to get you through the rest of quarantine.
MARCH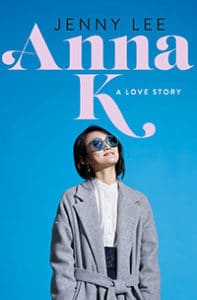 Anna K: A Love Story
Author: Jenny Lee
Anna Karenina reimagined as a teen romance? It may sound unlikely, but this modern retelling is already a national indie bestseller. At age 17, Anna K. is at the very top of elite Manhattan society. She has a dreamy boyfriend, Alexander. In short, she's the perfect Korean-American daughter… but oh boy, is she bored. Meanwhile, Anna's brother Steven is embroiled in a sexting scandal with his girlfriend, Lolly; Lolly's little sister Kimmie is struggling to adjust after an injury has ruined her ice-dancing dreams; and Steven's BFF Dustin is pining away after Anna. Pretty standard teen drama — until Anna meets Alexia "Count" Vronsky. He's an infamous bad boy who loves to party, and she's the complete opposite. But once he meets Anna, he finds himself falling in love. What are they willing to give up in order to be together?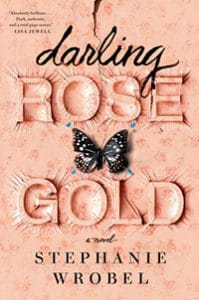 Darling Rose Gold
Author: Stephanie Wrobel
This ripped-from-the-headlines psychological thriller will delight true-crime lovers. Rose Gold Watts believed she was seriously ill for the first 18 years of her life; she was allergic to nearly everything, had a wheelchair, and was constantly in and out of hospitals. For years, the community rallied generously around her and her mother, Patty, offering donations and fundraisers, but no one ever seemed to be able to figure out what was wrong with Rose Gold — because nothing was. Now, after five years in prison, Patty's being released, and she begs Rose Gold for a place to stay. Patty insists that she's forgiven Rose Gold for turning her in, and she just wants to heal their relationship. Much to everyone's shock, Rose Gold agrees. Oh, she knows that Patty hasn't forgiven her, and she's just waiting for a chance to take her revenge. But so is Rose Gold… and she's not a helpless child any more. Yikes!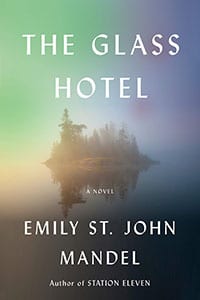 The Glass Hotel
Author: Emily St. John Mandel
The author of the bestseller Station Eleven returns with a very different disaster story. Vincent (a girl) is a bartender at a fancy hotel in Vancouver. One night, someone scribbles a message on the hotel lobby's glass wall: "Why don't you swallow broken glass." That same night, Vincent meets Jonathan Alkaitis, who's running a massive international Ponzi scheme. When the financial shell game collapses, it ruins countless people's lives. But Vincent, who was posing as Jonathan's wife, simply vanishes. Years later, one of the fraud victims is hired to investigate a mystery: a woman seems to have disappeared off a container ship between ports. Moving from the glamorous world of high finance to the grittiest dives and the stark realities of prison life, this is an absorbing story of greed, passion, and the consequences of our choices.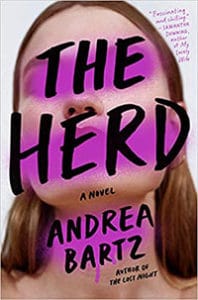 The Herd
Author: Andrea Bartz
Here's another all-too-real novel that brings to mind some recent scandals among coworking and "girlboss"-type startups. At the fictional women-only coworking space known as The Herd, professional women vie for the honor of membership so they can see and be seen. One of them is Katie Bradley, who's trying to pick up the pieces after a disastrous book research trip. Katie's sister Hana is one of the original members, head of PR — and BFF to the Herd's founder, Eleanor Walsh. As Hana works nonstop to help Eleanor prepare for a major announcement, Katie thinks she may have found a new subject for her book: Eleanor. Then, hours before the big press conference, Eleanor disappears. When the police begin to investigate, there are plenty of suspects: Eleanor's husband, Herders with an axe to grind, or the men's rights groups that have been attacking the Herd since its launch. Hana's just trying to find her friend, but Katie's looking for the biggest story of her career — and the truth may damage their relationship forever.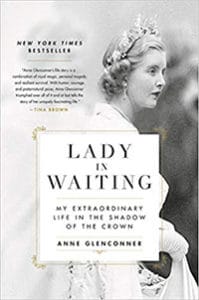 Lady in Waiting: My Extraordinary Life in the Shadow of the Crown
Author: Anne Glenconner
If you're feeling the lack of royal gossip since Harry and Meghan exited the spotlight, perhaps this royal-adjacent memoir will fit the bill. Anne Glenconner was the firstborn child of the fifth Earl of Leicester, one of the largest landholders in England, but as a girl who couldn't inherit, she was written off as "the greatest disappointment." Abruptly summoned to court as a young woman to serve as a maid of honor at Queen Elizabeth's coronation, Anne became a lady in waiting and constant companion to the notoriously difficult and provocative Princess Margaret until her death in 2002. Along the way, Anne got married to Colin Tennant, Lord Glenconner, a spendthrift, adulterer and general perv; survived the deaths of two of her sons; and nursed a comatose third son back to health for six months after a terrible motorcycle accident. But she also became part of history, met a ton of celebrities, and witnessed extraordinary privilege and luxury at the very highest levels of society.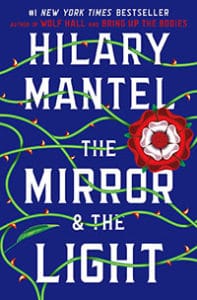 The Mirror and the Light (Wolf Hall Trilogy Book 3)
Author: Hilary Mantel
If you, too, have been following Hilary Mantel's rich, absorbing trilogy about the life of Thomas Cromwell — including a very good TV adaptation of the first book, Wolf Hall — then you'll have been waiting impatiently for this conclusion to the series. This final installment covers the last years of Cromwell's life, beginning in 1536; Anne Boleyn is dead, and Cromwell has triumphed. Swiftly, Henry VIII remarries for the third time to the ill-fated Jane Seymour, but this marriage, too, won't last long. Meanwhile, having risen to the greatest heights, Cromwell has also made many enemies who would be only too happy to see his downfall. And Henry is no easy master; it's only a question of time until any favorite displeases him. How long can the wily Cromwell stay one step ahead of everyone else before his schemes and betrayals bring him down? A dazzling and beautifully written glimpse into the private life of one of English history's major figures.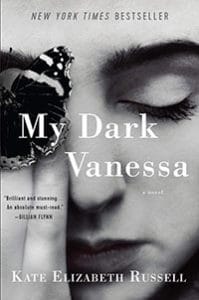 My Dark Vanessa
Author: Kate Elizabeth Russell
Looking for some distraction? This psychological thriller will keep you turning pages until way past your bedtime. In 2000, Vanessa Wye is a 15-year-old student who gets caught up in a sexual relationship with Jacob Strane, her 42-year-old English teacher. Fast forward to 2017, the beginning of the #MeToo era, where Strane has been accused of sexual abuse by a former student. When the student contacts Vanessa, suddenly Vanessa must make the choice she's been avoiding for years: continue to tell herself that she was a consenting participant in her relationship with Strane, or come forward and identify herself as a victim of sexual abuse. Alternating between past and present, the book explores issues of sexuality, power, trauma, and abuse as Vanessa negotiates her past — and reconsiders what she always told herself was the story of her first love. A complex, thoughtful story that's all too relevant for our times.
New Waves
Author: Kevin Nguyen
This fast-paced, funny novel is a heist story set at a tech startup. Margo is a gifted developer, but being black and female means she pretty much gets ignored and gets the credit for her ideas stolen constantly. Lucas, meanwhile, is constantly overlooked as a low-ranking customer service representative. Together, they cook up a plan to steal the company's user database for revenge — but their brilliant heist goes wrong when Margo dies in a car accident. Lucas is in shock, wondering what to do next… and just how accidental her death really was. But when he hacks into Margo's computer for answers, Lucas makes some startling discoveries, and begins to question everything he thought he knew about his friend. A clever, insightful take on the intersection of race and startup culture, with a dash of surveillance and sinister social-media technology, this is sure to strike a nerve for anyone who's enmeshed in the information economy.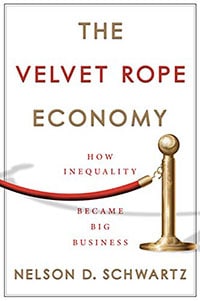 The Velvet Rope Economy: How Inequality Became Big Business
Author: Nelson D. Schwartz
Everything you imagined about rich people is true. In nearly every way, from health care to education to home security to college admissions, there's an invisible "velvet rope" that divides middle- and working-class Americans from the truly privileged. For the wealthy, lines simply disappear, red tape melts away, and unprecedented levels of access are just normal. Sure, that's always been true, but there's a vast, powerful secret economy that makes its way by catering to the whims and desires of the very rich. And the more these ultra-wealthy policymakers and corporate leaders live on the cushy side of the velvet rope, the less they even understand about the struggles and obstacles that everyone else has to deal with. This fascinating book goes behind the scenes for a look at the seamlessly luxurious lives of the super-rich, and shows us how their privileged existence takes a toll on society.
APRIL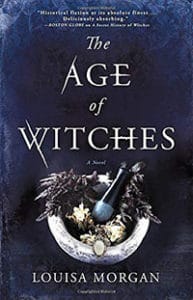 The Age of Witches
Author: Louisa Morgan
What could be better than a Gilded Age historical romance? How about a Gilded Age historical romance with witches? Back in 1692, Bridget Bishop was hanged as a witch. Two centuries later, her magical legacy lives on in the heirs to two very different family lines: one has sworn to use their powers for healing and helping women in need, while the other has dedicated themselves to snatching power at any cost. Enter Annis, a young woman in 19th-century New York society who quickly finds herself embroiled in the family's struggle. Only by claiming her own power can she save herself — and prevent her family from succumbing to the darkness that threatens them all.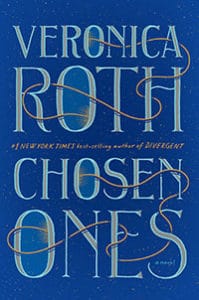 Chosen Ones
Author: Veronica Roth
This new novel for adults by the author of the Divergent trilogy is already a bestseller. Fifteen years ago, five normal teenagers were chosen by a prophecy to destroy the Dark One, an impossibly powerful being who used catastrophic disasters called Drains to destroy cities and slaughter thousands. The Chosen Ones sacrificed everything to defeat him, and the world went back to normal… but not for them. What do you do once the purpose you were born for is complete, and you're still a teenager? Sloane is the Chosen One who's had the hardest time adjusting to regular life. Everyone around her dismisses it as a combination of PTSD and a bad attitude, but Sloane has secrets — secrets that anchor her to the past and isolate her from the only four people in the world who can understand. But ten years after the Dark One's defeat, one of the Chosen Ones dies, and at their funeral, the surviving heroes make a shocking discovery: the Dark One's ultimate plan was bigger than anyone knew, maybe bigger than they can handle. After they gave everything to save the world, do the Chosen Ones have enough strength left to take on evil again?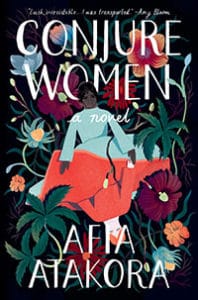 Conjure Women
Author: Afia Atakora
This multi-generational saga tells the story of three women before and after the Civil War. Miss May Belle is a wise healing woman and midwife; her precocious daughter Rue is reluctant to follow in her mother's footsteps; and Varina is the master's daughter. As war breaks out and a cursed child is born, the secrets and histories that bind the three women will never be the same — and their small town roils with fear, anger, and superstition. A richly imagined tale in a thoroughly researched setting, this story moves back and forth in time to tell the stories of its three main characters and the complex, lifelong ties that connect them.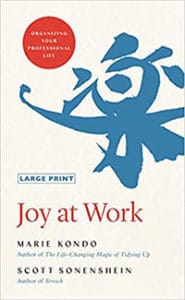 Joy at Work: Organizing Your Professional Life
Authors: Marie Kondo, Scott Sonenshein
Now that you've perfectly organized and brought joy to every corner of your home (you have done that, haven't you?), it's time for the next logical step: the workplace. In this new guide, de-clutterer extraordinaire Marie Kondo shows you how to bring order and calm to your office through organizing. To be fair, messiness and clutter are soul-sucking, from clogged inboxes to pointless meetings and even disgusting office kitchens. With help from business professor Scott Sonenshein, Kondo offers strategies and success stories that will help you get rid of the workplace clutter and make space for the work that really matters, bringing a sense of purpose and accomplishment to your job and preparing you to advance your career. Now doesn't that sound neat?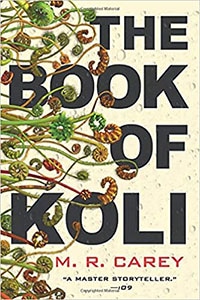 The Book of Koli (The Rampart Trilogy 1)
Author: M.R. Carey
From the author of The Girl with All the Gifts comes the start of a thrilling new post-apocalyptic trilogy. And you know how we love apocalypse stories! In the first part of this epic, we meet Koli, a young boy from the small village of Mythen Rood. Everything outside the walls of his town are a horror: dark forests overgrown with trees that strangle you and deadly seeds. Shunned men roam the wilds, looking for townspeople to prey on. For his whole life, Koli has believed that the most important rule of survival is never to venture beyond the walls. He's wrong.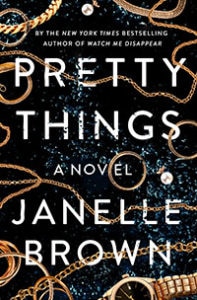 Pretty Things
Author: Janelle Brown
Who couldn't use the thrilling escapism of a con-artist heist story? Nina, the daughter of a con artist, gave the straight life a try, but when her fancy liberal-arts degree didn't turn into a career, she goes back to basics, stealing from rich kids in L.A. with the help of her charming Irish boyfriend, Lachlan. When Nina's mom gets sick, Nina will do anything to help her — but is she in over her head this time? Meanwhile, Vanessa is a young heiress who lives the seemingly enviable life of an Instagram influencer: traveling the world and posing for glamorous pictures in exotic locations while being showered with free stuff. But it's not as magical as it appears to be, and after a broken engagement, Vanessa retreats to the family mansion on the shores of Lake Tahoe for a good old pity party. There she meets Nina and Lachlan, and their troubled lives collide in a storm of greed, revenge, and betrayal. In other words, a simply perfect quarantine read!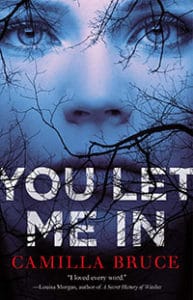 You Let Me In
Author: Camilla Bruce
This new novel from a debut author is part psychological thriller, part supernatural suspense. Cassandra Tipp is a bestselling novelist, but she's equally famous — or maybe notorious is a better word — for her mysterious personal life. Not only is she a recluse, but she's downright eclectic, and the scandal of her high-profile courtroom trial and successful insanity plea has never really worn off. Now, she seems to have vanished, but there's no body, just her enormous fortune and one last manuscript. Is her disappearance related to the gruesome disembowelment, years earlier, of her late husband Tommy Tipp? Or the shocking murder-suicide of her father and brother? The answers to all these mysteries could be in that manuscript… and maybe someone doesn't want those secrets brought to light.
MAY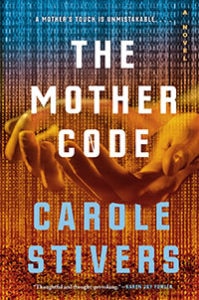 The Mother Code
Author: Carole Stivers
Nothing to take our minds off the current situation like a futuristic pending apocalypse, right? It's the year 2049, and the human race's very survival hangs in the balance. The last hope is a crazy plan to put genetically engineered children inside enormous robots, where they will be incubated, born, and raised by machines. As one last fail-safe, the robots are programmed with an artificial intelligence called the Mother Code that makes each machine unique. Kai is one of these children, born in the American Southwest to a robot mother called Rho-Z. Rho-Z is Kai's parent, teacher and companion, but when he and the other children become adults, the Mothers change, too. The few remaining members of human civilization decide that the Mothers must be destroyed, and Kai is faced with an unthinkable choice: does he side with his own species, or with Rho-Z and the robots who raised his kind? I, for one, welcome our new robot overlords, so I can't wait to read this novel.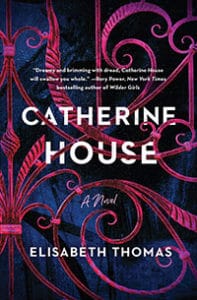 Catherine House
Author: Elisabeth Thomas
If you love a creepy boarding-school tale, this one belongs in your to-read pile. Hidden in the woods of rural Pennsylvania, Catherine House is famous for its innovative curriculum, notoriously difficult to get into, and prized for its brilliant graduates, from Supreme Court justices and presidents to prize-winning authors and genius inventors. The students' tuition, room, and board are all free… but, of course, there's a price. They are required to spend three full years, including summers, completely cut off from the outside world: no family, no friends, no TV or music, not even their own clothing. In exchange, the school promises a dazzling future of power and prestige, where students can become anything they want to be. One of this year's students is Ines Murillo, who's looking forward to leaving her crazy party days behind her and buckle down to serious study. At first, Catherine House seems like everything she's ever wanted, but the school's long lists of strange rules and traditions soon start to feel stifling. And after tragedy strikes, Ines starts to suspect that the school's hallowed patina might be covering up a very dangerous secret. Will she survive long enough to find out what it is?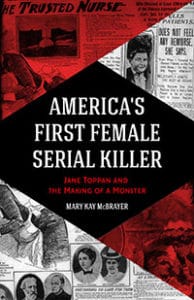 America's First Female Serial Killer: Jane Toppan and the Making of a Monster (available May 19)
Author: Mary Kay McBrayer
True crime lovers, gather 'round for the fascinating true story of America's first female serial killer. Jane Toppan, born Honora Kelley, was a first-generation Irish-American nurse. And although she became notorious, she wasn't born that way. As a young girl, Jane's father abandoned her and her sister to the Boston Female Asylum. Jane was indentured to a wealthy family who changed her name, refused to adopt her, wrote her out of their will, and made her hate herself. After being left at the altar, Jane became a nurse, but not because she wanted to help her patients. Eventually, she killed at least 31 people, many of them patients in the hospitals she worked at. A dark and fascinating portrait of one of our most infamous female serial killers.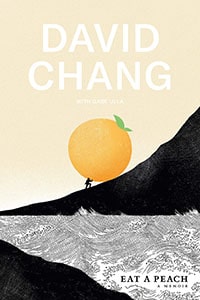 Eat a Peach: A Memoir (available May 19)
Authors: David Chang, Gabe Ulla
Foodies and fans of David Chang's "Ugly Delicious" show on Netflix will be interested in his new memoir of his life as a chef and the history of Momofuku. Chang grew up in a devout Korean-American family in Virginia; after graduating college and not knowing what to do next, he headed to Japan. While working as an English teacher in a rural town, he experienced his first manic episode — and had the revelation that a career in cooking could be what he'd been looking for. With humor, honesty, and vulnerability, Chang talks about his struggles with mental health, his professional mistakes and triumphs, and the growth of his restaurant empire. Written before the pandemic, Chang is nevertheless prescient in warning about the threats to the future of the restaurant industry, and in fact two Momofuku restaurants have recently closed permanently as a result of COVID-19. Still, it will be exciting to see what Chang does next after learning about how he got to where he is today.
You might also like:

Latest posts by Stephanie Perry
(see all)