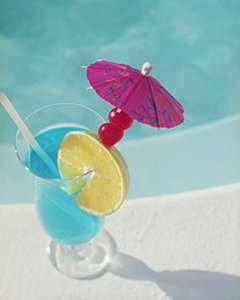 Summer is finally here — even in gloomy Seattle! — and no matter whether you're heading off to the nearest beach or planning a staycation in your own backyard, you'll want some top-notch summer reading within arm's reach. We've put together a list of 25 hot titles that everyone's talking about, so you can get started on your summer reading right now. See our fiction picks below, and don't forget to check out our nonfiction summer reading list too!
Did we miss a 2013 must-read? Tell us in the comments!
1. Life After Life, Kate Atkinson
What if you could live your life again and again, until you got it right? That's the intriguing question posed by Life After Life. On a snowy winter's night in 1910, Ursula Todd is born to an upper-class English family, but asphyxiates before she can draw her first breath. On the second try, Ursula's mother cuts the umbilical cord wrapped around the baby's neck, and she survives… for now. Ursula lives again and again, suffering some impressively grisly deaths before finally making it to adolescence and a new, more adult range of possible futures. WWI and WWII shape Ursula's character and circumstances, but no more so than her own choices and personal relationships. It's a dazzling, complicated portrait of 20th-century England and an engaging thought experiment into the alternate lives we all might have led.
2. The Shining Girls, Lauren Beukes
This new literary thriller is a twist on the serial-killer theme: a would-be victim who goes on the hunt for her attacker. Harper Curtis is a time-traveling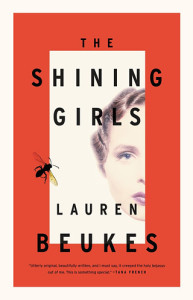 Depression-era killer who is driven to murder the "shining girls" — young women from each decade of the 20th century whose bright, promising lives could change the world. In the 1990s, Kirby Mazrachi is the only "shining girl" to escape death; after the attack, she joins the Chicago Sun-Times to work with the ex-homicide reporter, Dan Velasquez, who covered her case, determined to bring her assailant to justice. Magical, mysterious, and already clawing its way up the bestseller lists.
3. And the Mountains Echoed, Khaled Hosseini
And the Mountains Echoed is the third novel by Khaled Hosseini, author of The Kite Runner
and A Thousand Splendid Suns. Set in Afghanistan, the story begins as an impoverished father gives away his daughter to a wealthy man in Kabul, setting in motion a chain of events that spans sixty years and crosses continents. Separated by circumstance, war, betrayal, and death, the family is nevertheless bound together by love, and readers everywhere will recognize the common themes that unite the human experience.
4. The Interestings, Meg Wolitzer
In the summer of 1974, five precocious teenagers at a summer arts camp become best friends. Meg Wolitzer's coming-of-age tale follows them from adolescence to middle age, as their talents, fortunes, and happiness rise and fall over the years. As some of them abandon their youthful dreams and settle into practical careers, two members of the group — now married to each other — become shockingly successful and wealthy, forcing the others to reassess their own lives and where their choices have taken them. An exploration of friendship, envy, the relationship between art and money, and growing up, this novel is also a snapshot of an era that will feel familiar and true to members of that generation.
5. The Woman Upstairs, Claire Messud
Nora Eldridge is an elementary school teacher who long ago stifled her dreams of being an artist and became the "woman upstairs," the reliable spinster neighbor. Then, Nora meets the glamorous and cosmopolitan Shahids — her gifted new student Reza Shahid and his parents: Skandar, a Lebanese professor in Boston for a Harvard fellowship, and Sirena, a beautiful Italian artist. As Nora's relationship with the family deepens, she finds herself falling in love with Sirena and obsessed with the entire family; you can guess this isn't headed for a happy ending.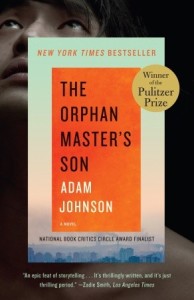 6. The Orphan Master's Son, Adam Johnson
This 2013 Pulitzer Prize winner is an epic, richly imagined page-turner set in North Korea. Pak Jun Do is the son of a lost mother (a singer kidnapped to Pyongyang) and an influential father who runs a work camp for orphans. Government officials soon recognize the boy's loyalty and keen instincts, and Jun Do rises in the ranks, becoming a state-sanctioned kidnapper of Japanese citizens. When a high-ranking commander is arrested by the state, Jun Do assumes the commander's identity — and falls in love with the commander's wife, the legendary actress Sun Moon. Tensions rise between the U.S. and North Korea over nuclear development and North Korea's seizure of a young American woman; when a U.S. delegation arrives in North Korea to negotiate her freedom, Jun Do puts a desperate plan into motion. Equal parts brilliant, farcical, and haunting, this may take you all summer to read, but it's well worth it.
7. The Round House, Louise Erdrich
Critically acclaimed author Louise Erdrich's latest novel takes place on the Ojibwe reservation in North Dakota. In the spring of 1988, Geraldine Coutts is sexually assaulted. Deeply depressed after the event, Geraldine is reluctant to discuss what happened, either to the police or to her husband, Bazil, and 13-year-old son Joe. But details of the crime are exactly what they need to sort out some crucial legal issues: whether the attack happened on tribal lands (and therefore in tribal jurisdiction) or not, whether the suspect is white (and therefore cannot be judged in tribal court) or not. While Bazil, who is a tribal judge, struggles to obtain justice, Joe becomes frustrated with the official investigation and sets out with three friends to get some answers of his own. A complex and beautifully written coming-of-age story that will please long-time fans and new readers alike.
8. The 5th Wave, Rick Yancey
Fair warning: this apocalypse-survival science-fiction novel is technically for young adults, although it's threatening to become a crossover hit like The Hunger Games. A catastrophic alien invasion shatters life as we know it in a series of "waves": the 1st Wave is an electromagnetic pulse that destroys our technology, the 2nd Wave demolishes the coastlines and their populations, and a horrific plague kills most of humanity in the 3rd Wave. In the fourth wave, the aliens disguise themselves as humans, hiding in plain sight. Sixteen-year-old Cassie Sullivan lost her little brother in the chaos of the 4th Wave, and is trying to find him on her own — until she runs into Evan Walker, a handsome but mysterious boy who seems just a little too perfect. This book may be one that the whole family will squabble over!
9. NOS4A2, Joe Hill
Another spooky selection, NOS4A2 (get it?) is a novel of supernatural suspense from bestselling horror author Joe Hill. Victoria McQueen is a girl with a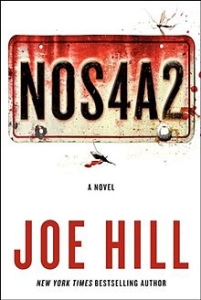 special gift for finding things — misplaced jewelry or lost keepsakes. One day, while out riding on her bike, she finds something much more sinister: Charles Talent Manx, who lures children into his 1938 Rolls-Royce Wraith with a license plate that reads NOS4A2 and abducts them to a terrifying place he calls "Christmasland." She manages to escape him — the only child ever to do so — and Manx is arrested while in pursuit of her. Flash forward to the present, where Manx, back on the loose and hungry for revenge, has kidnapped Victoria's young son Bruce. Now, Victoria, who has become a troubled adult and children's book author, must face her fears and return to Christmasland to rescue her son.
10. Me Before You, Jojo Moyes
Unabashedly romantic and surprisingly funny, Me Before You will have you laughing or welling up with tears on just about every page. Louisa Clark is a timid, working-class girl who's never left the small English village where she lives with her tightly-knit family. Money is tight, so Louisa takes a desperately needed job as a caregiver to Will Traynor, an arrogant, moody attorney who is wheelchair-bound after a tragic motorcycle accident. Will is used to a privileged life — high-powered deals, extreme sports, adventure travel — and his new helplessness has left him bitter and depressed. Pragmatic and anything but introspective, Louisa slowly charms the surly Will, and finds herself charmed by him in return. Can she convince him that life is still worth living? Keep a box of tissues nearby when you read this thoroughly enjoyable tearjerker.
11. The Orchardist, Amanda Coplin
Amanda Coplin's debut novel is a haunting fable of the American west, set in Washington state at the turn of the 20th century. Haunted by the disappearance of his younger sister 40 years earlier, William Talmadge seeks solace in the careful tending of his rural apple orchard. His only friends are the local midwife, Caroline Middey, and Clee, a Nez Perce horseman. Then Jane and Della arrive: two terrified, starving, and heavily pregnant teenage sisters who have escaped a brothel and its abusive proprietor. Slowly and patiently, William cultivates their trust, but a series of tragedies leaves Jane's baby daughter, Angelene, in his care while Della embarks on a lifelong journey to face her own demons.
12. This Is How You Lose Her, Junot Díaz
Pulitzer Prize-winner Junot Díaz's first novel, The Brief Wondrous Life of Oscar Wao, was a massive bestseller, won a slew of awards, and instantly became a modern classic. His follow-up is a slim collection of nine short stories centered around Yunior, a recurring character in the author's work. Yunior is a macho Dominican American guy who secretly aches to be loved, and these haunting, affecting stories explore the transformative and redemptive powers of all kinds of love.
13. Where'd You Go, Bernadette, Maria Semple
No doubt you've already heard of this comic bestseller, set in Seattle. Bernadette Fox is a complicated woman: a trailblazing architect who mysteriously abandoned her career at the height of her fame, she now lives as a shut-in in a ramshackle house with her Microsoft-big-shot husband and her precocious 15-year-old daughter Bee. Bernadette spends her days stirring up grudges with her fellow private-school moms and outsourcing the household's management to a virtual assistant in India. When Bee brings home a perfect report card and claims the prize she was promised — a family trip to Antarctica — Bernadette panics and disappears. This epistolary novel compiles emails, official documents, and private correspondence all chronicling Bee's attempts to find her mother and fix their broken family. Washingtonians will enjoy the in-jokes and pointed skewering of Seattle stereotypes.  You can read our full review here.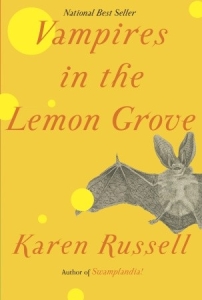 14. Vampires in the Lemon Grove, Karen Russell
The critically acclaimed author of 2011's Swamplandia!
returns with a new short-story collection, heavily sprinkled with magic and whimsy. A depressed teen discovers that the universe is communicating with him through objects left behind in a seagull's nest. A massage therapist discovers she has the power to heal by touching the tattoos on a war veteran's body. And in the collection's title story, two vampires in a sun-drenched lemon grove try desperately to quench their thirst for blood.

Latest posts by Stephanie Perry
(see all)