Some might say summer is a time for "getting outdoors" or "being active" rather than reading, but I must respectfully disagree! Anyone who has enjoyed a waterlogged romance novel at the pool, or fallen asleep in the sun with an open book on their face, knows that reading is an essential part of summer. Any book is summer reading if you want it to be, but we have a great list of summer 2018 books, packed with suspense, mystery, memoir, humor and more. And if you just can't resist homework, don't forget to download a Seattle Public Library Summer Book Bingo card to track your summer reading.
JUNE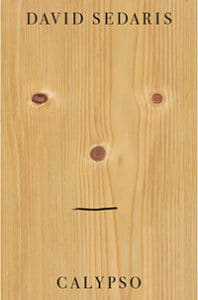 Calypso
Author: David Sedaris
This one's probably a no-brainer: if you're a David Sedaris fan, it's most likely on your list already. If you're new to David Sedaris, though, you might want to check out some of his earlier books first. What seemed, back then, to be side-splitting tall tales about his oky, attention-grabbing family of pranksters now seems to have a darker edge, as Sedaris shows a more intimate and personal side. Age and mortality lend a new angle to his witty observations on everyday life — but don't worry, he's still more than ready to overshare about embarrassing moments.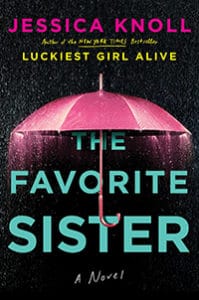 The Favorite Sister
Author: Jessica Knoll
If you prefer dark thrillers for summer reading, here's one to throw in your beach bag. Five successful women are chosen to star in a reality TV show set in New York City. Brett, at 27, is a heavily tattooed spin instructor enjoying a wave of popularity since her recent engagement to her girlfriend — much to everyone else's envy. Kelly, Brett's older sister, was the favorite daughter when they were little… but the roles are reversed now. Stephanie, the first black cast member, is a successful author of erotic novels — and Brett's former BFF, now her rival. When resentment and jealousy build up, it makes for can't-miss viewing… but nobody expected the drama to lead to murder.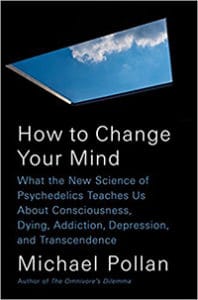 How to Change Your Mind: What the New Science of Psychedelics Teaches Us About Consciousness, Dying, Addiction, Depression, and Transcendence
Author: Michael Pollan
Michael Pollan is best known as a food writer, but he's making a side trip — no pun intended — into the wild world of psychedelic drugs and shrooms. Pollan originally intended to research how drugs like LSD and psilocybin (aka shrooms) help provide relief to people suffering from medical conditions like depression, anxiety and addiction. But the more he learned, the more he decided that the project really called for some firsthand research. You know, for science. What follows is a fascinating mix of memoir, travel writing, history and medicine, as Pollan explores the mysteries of the human subconscious and how psychedelic drugs have long had a role in tapping into humanity's desire to achieve altered states of mind.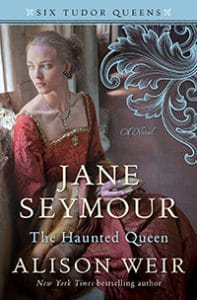 Jane Seymour, The Haunted Queen: A Novel (Six Tudor Queens)
Author: Alison Weir
There are many, many books out there about the many, many wives of King Henry VIII, and sometimes it feels like I've read them all. I mean no disrespect to Alison Weir, who writes excellent historical nonfiction and competent, workmanlike historical fiction about the Tudor period. In this volume of the series, about Jane Seymour (wife #3), however, Weir presents a different angle on the somewhat enigmatic queen. Relatively little is known about her — partly because she wasn't queen for very long and partly because she didn't leave behind many papers — but she's generally presented as a demure, modest flower plucked from a nunnery. Instead, Weir's Queen Jane is a principled, devout woman, loyal to Queen Katherine (whom she served as a lady-in-waiting) and persuaded that a romance with the king could be a powerful bargaining chip for restoring her Catholic faith to England. Alas, Jane will never be my favorite of Henry's queens, but if you're looking for a new twist on a familiar tale, give this one a try.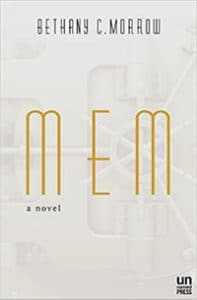 MEM
Author: Bethany C. Morrow
Fans of frightening Black-Mirror-esque tech dystopias, take note. This inventive novel is set a century ago in an alternate universe where people can have their memories extracted from their minds. Discarded Mems — the extracted memories — become anguished, zombie-like creatures who are trapped in the Vault and forced to relive that memory over and over until they die. But Dolores Extract #1 is different: she's a Mem who can create her own memories. A mysterious creature with a haunting beauty, Dolores is allowed to leave and live on her own, enjoying her own independent existence… until she's summoned back to the Vault one day. Who knows why, but it can't be good, right? A short book that asks some thought-provoking questions about consciousness, autonomy and personhood.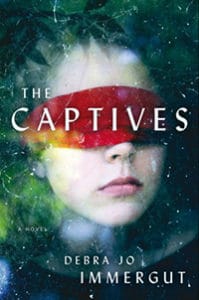 The Captives
Author: Debra Jo Immergut
This psychological thriller takes high school nostalgia and gives it a dark, mean twist. Frank Lundquist is a psychologist at a state prison — but he never expected to see his high school crush, Miranda Greene, walk into his office as an inmate. Frank is already on thin ice after the scandal that destroyed his high-end private practice and landed him a grim prison job, and he knows he should recuse himself from Miranda's case. But he's fascinated with how Miranda — a high school athlete and daughter of a privileged family — ended up imprisoned. Meanwhile, she acts like she has no idea who Frank is or that they've ever met. But in the privacy of her cell, Miranda obsesses over a childhood tragedy, a shadowy family history, and the disastrous love that landed her in prison. Could Frank be her ticket to freedom? And what would she have to do to make that happen?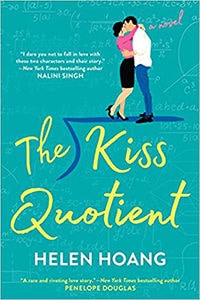 The Kiss Quotient (available now)
Author: Helen Hoang
To Stella Lane, math explains everything about desire: Her job is to create the algorithms that predict online shoppers' purchases. But while her math obsession has made her rich, it's also left her without much dating experience at age 30. So she decides to hire super-hot Vietnamese-Swedish male escort Michael Phan to teach her. He's in no financial position to turn down her offer, and agrees to give her some one-on-one lessons in the, er, romance department. But when Stella finds herself unexpectedly attracted to Michael, the complications start adding up fast. You can read an interview with the author here. (This also appeared in our Asperger's/autism romance book list.)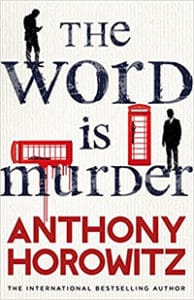 The Word Is Murder
Author: Anthony Horowitz
Mystery lovers and Sherlock fans, this clever whodunit is for you! Starring the (fictionalized) (we hope) author as a main character, this intricate mystery may just break your brain. Diana Cowper, the well-to-do mother of a famous actor, walks into a London funeral parlor one morning — to plan her own funeral service. Six hours later, she's found dead at home, strangled with a curtain cord. Disgraced, eccentric police detective Daniel Hawthorne takes the case, but decides he needs a ghost writer to document his brilliant mind, which is how Anthony Horowitz gets reeled in. The case proves intriguing, with many twists and turns… but not as many as in Hawthorne's own mysterious existence. A perfect distraction for a long plane flight or lazy weekend. (Check out more modern Sherlock Holmes retellings.)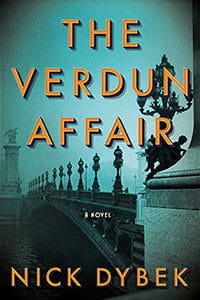 The Verdun Affair
Author: Nick Dybek
If you've been loving the recent trend of romantic WWII-era historical fiction, add this one to your list. Back in 1921, two Americans — Tom, an orphan from Chicago now recovering bodies from battlefields, and Sarah, a maybe-widow from Boston who can't find her missing soldier husband — meet in Verdun, France, and begin a complicated affair. Months later, Tom and Sarah run into each other again at a mental hospital in Italy while visiting a mysterious patient with amnesia. There, they meet Paul, a journalist from Austria with his own secret agenda. Decades afterward, Tom — now a screenwriter in Hollywood — happens to see Paul again in Los Angeles. Will the mystery of the anonymous patient who brought all three together finally be solved?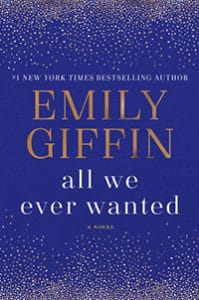 All We Ever Wanted (available June 26)
Author: Emily Giffin
How do we really know when we "have it all?" Nina Browning seems to: she's living a life of leisure after marrying into Nashville's upper class, her husband struck it rich selling his tech company, and their son has been admitted to Princeton. Still, Nina can't help doubting whether this is who she really is. Meanwhile, Tom Volpe is a struggling single dad who's holding down multiple jobs while trying to raise his teenage daughter Lyla. When she earns a scholarship to the prestigious Windsor Academy, Tom feels like he can finally relax. But one photo, taken during a booze-soaked party, brings it all crashing down. The image goes viral, and everyone at Windsor takes sides and spreads gossip. Nina, Tom, and Lyla find themselves at the center of the scandal. Will their families be able to weather the storm?
JULY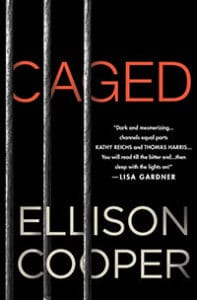 Caged (available July 10)
Author: Ellison Cooper
After the death of her fiance, FBI neuroscientist Sayer Altair buries her grief in her work: researching the brains of serial killers. But when the Washington, D.C., police discover a grisly murder scene with a girl who starved to death while trapped in a cage, Sayer is tapped to lead the investigation. And once the victim is identified as the daughter of a senator, Sayer is forced into the media spotlight of a high-profile murder case. The public is demanding answers — but Sayer learns that a second girl has been abducted and is about to die. She races to find the possible serial killer before it's too late… but what if the murderer is much closer than she suspected?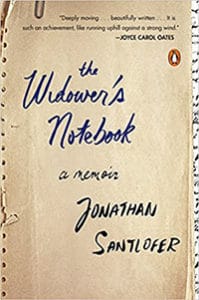 The Widower's Notebook: A Memoir (available July 10)
Author: Jonathan Santlofer
Consider yourself warned: this one's a downer. One terrible day, author Jonathan Santlofer finds his wife, Joy, struggling for breath on the living room couch. He calls 911, an ambulance arrives, and she's taken to the hospital, where Jonathan waits in an agony of suspense for hours before being told that Joy has died. As he grieves, Jonathan spends the next two years trying to figure out exactly what went wrong that led to Joy's death. He also returns to writing, working on finishing Joy's food-writing book, and drawing — several of his drawings appear in the book. Meanwhile, he's trying to be present for their daughter, Doria, and, eventually, to take some tentative steps back into socializing and even dating. A remarkable and candid portrait of a long, loving marriage, and how to go on after it ends.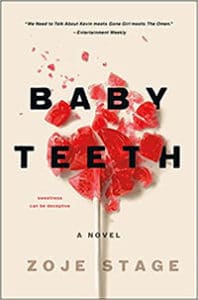 Baby Teeth (available July 17)
Author: Zoje Stage
Ooh, here's another delightfully dark thriller for a sunny summer day! Suzette is a loving mother struggling to connect with her seven-year-old daughter Hanna, who can't — or won't — talk. Strangely, Suzette has always felt that Hanna secretly hates and manipulates her. But that's crazy, right? Meanwhile, Hanna's father, Alex, wants to support Suzette, but he's never seen any of the behavior she describes. To Alex, Hanna is sweet as pie, a perfectly affectionate daughter. Is Suzette just a stifled stay-at-home mom, seeing things that aren't there? Or is there really something sinister about Hanna? I bet you know the answer to that.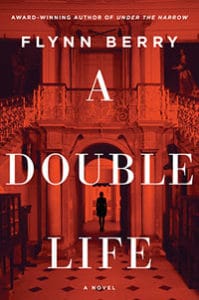 A Double Life (available July 31)
Author: Flynn Berry
Another book that confirms my suspicion that everyone in England is a murderer or related to one (assuming they haven't been murdered). Claire is a quiet, hardworking doctor in London who lives a low-key, unremarkable life. She's also the daughter of the most infamous murder suspect in the country — but no one knows. Almost 30 years ago, a brutal crime was committed in the family home while Claire and her little brother were asleep upstairs. Her father's car was found abandoned the next day, with bloodstains on the seat. Her mother said he was at the house on the night of the crime, but her father's powerful friends defended him. Oh, did I mention he was a lord? Claire's father has been missing ever since, but she's never stopped thinking about him. So when the police come to tell Claire they've located her father, the only question is whether they've found a killer — or a wrongfully accused man.
AUGUST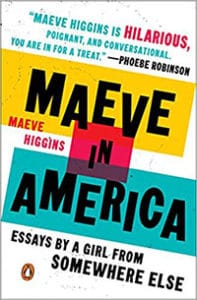 Maeve in America: Essays by a Girl from Somewhere Else (available August 7)
Author: Maeve Higgins
Looking for a light, funny book you can dip in and out of? Try this book of humorous essays by Irish comedian and memoirist Maeve Higgins. In her early thirties, she was already a success in Ireland, but she had a nagging sense that she was destined for more. So, like many ambitious young women, she set out for New York City. Her witty observations and self-aware musings range from the serious to the silly, from trying to love yourself when you're still figuring out who you are, with plenty of off-topic detours along the way. An insightful view of America from a fresh perspective, and a funny portrait of an adult-in-progress.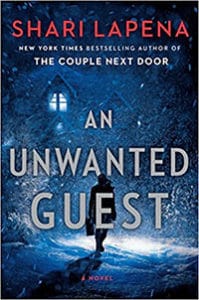 An Unwanted Guest (available August 7)
Author: Shari Lapena
If you're overwhelmed by the heat, may we suggest this ice-cold killer thriller? It's the dead of winter in the Catskills, and Mitchell's Inn is a delightfully cozy getaway, with roaring fireplaces, an ample wine cellar, and everything from skiing to curling up with a good book. When a storm cuts off the electricity — and the outside world — none of the guests are worried at first. After all, that's what they're there for, right? When a guest dies, it initially appears to be an accident. But after a second person dies, the survivors begin to panic. Someone is killing the hotel's guests, one by one. How many of them will make it through the storm?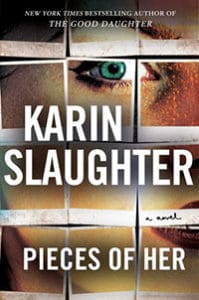 Pieces of Her (available August 21)
Author: Karin Slaughter
Andrea Cooper thinks she knows all there is to know about her mother, Laura. Laura has lived her whole life in Gullaway Island, a quiet beachside town, and she's an open book: an upstanding member of the community with nothing to hide. Or is she? When a weekend trip to the mall erupts in violence, Andrea sees a shockingly different version of her mother, and realizes she has no idea who this woman is. Laura has a previous identity that she's spent decades hiding from, hoping she wouldn't be found. But now she's been exposed — and less than a day later, she's in the hospital with a gunshot wound, attacked by someone who's been hunting her all along. Can Andrea decipher the secrets of Laura's past before anyone else gets hurt?
If you liked these summer 2018 books, you might also like:

Latest posts by Stephanie Perry
(see all)