Who says summer reading has to be chick lit and magazines? Here's the fiction and nonfiction we're most excited about reading this summer — everything from foodie memoirs to a short-story fantasy anthology edited by George R.R. Martin (including a new Game of Thrones story!). They're organized by publication date, so mark your calendars and try not to get sunscreen on the pages.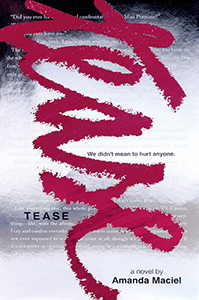 Tease

(available now)
Author: Amanda Maciel
As school bullying continues to be a nationally discussed hot topic, Amanda Maciel's debut novel, Tease, explores the issue from a different perspective — the bully's. High school junior Emma Putnam committed suicide as a result of the bullying and harassment she encountered in her new school. Now, Sara Wharton, who was one of Emma's main tormentors (along with Sara's rich-bitch BFF Brielle), spends the summer before her senior year shuttling from her lawyer's office to her therapist's, already tried and convicted in the court of public opinion. Sara is kind to her little brothers, loyal to her friends, and not cruel by nature — but she's also emotionally immature, entitled, insecure, and easily swayed. You know, just like most teens. A thought-provoking examination into the social causes, relationship dynamics, and life-altering consequences of bullying, Tease ultimately has a positive message (and some helpful resources in the index).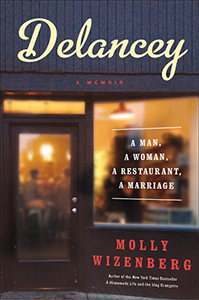 Delancey: A Man, a Woman, a Restaurant, a Marriage

(available now)
Author: Molly Wizenberg
Seattleites and readers of the Orangette blog will recognize Molly Wizenberg's name. In 2009, she wrote A Homemade Life, a charming (and recipe-filled) memoir about how her passion for food led to her successful blogging career and ultimately to meeting her husband. Now, Delancey picks up with the story of her husband Brandon Pettit's far-fetched plan to open a pizza restaurant, despite his lack of experience. Suddenly, his dream was on the way to reality, and Molly — as well as their friends and family — was helping to renovate the space, create a menu, hire a staff, and go into business. If you're from Seattle, then you already know this tale has a happy ending; Delancey has made a name for itself and regularly has hour-long lines (which may explain why they later opened a bar next door). But the road to success is bumpy enough to keep you turning pages… and so are the delicious recipes.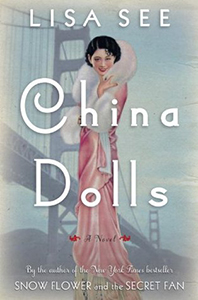 China Dolls: A Novel

(available now)
Author: Lisa See
Lisa See, bestselling author of Snow Flower and the Secret Fan, returns with China Dolls, a historical novel set in 1930s San Francisco. The Forbidden City nightclub (which really did exist, and you should check out pictures of its beautiful entertainers online) featured Asian American singers, dancers, strippers, and musicians. Grace, Helen, and Ruby are three young Asian women who meet while working at the club. Grace is from the Midwest and dreams of being a glamorous dancer. Helen is rebelling against the strict upbringing of her traditional Chinatown family. And Ruby defies every social convention with her ambition to become famous. Despite their vastly different backgrounds, they become close friends, overcoming challenges and working to achieve their dreams. But after Pearl Harbor, the nation's mood changes dangerously, and a shocking betrayal of their friendship will change everyone's lives forever.
Mr. Mercedes: A Novel

(available now)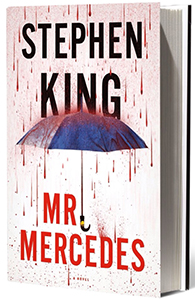 by Stephen King
No doubt a new Stephen King novel hardly needs any recommendation, but I thought I'd bring it to your attention just in case you haven't heard about it. This completely non-supernatural thriller starts when a lone driver plows into a crowd of unemployed people waiting in line for a morning job fair in a depressed Midwestern city. After killing eight people and injuring 15, the driver escapes. Months later, retired cop Bill Hodges is still troubled by the unsolved murders. When he receives a letter claiming to be from the killer and threatening another attack, Bill emerges from his alcoholic haze and springs to action. Because if he can't stop the killer in time, the next attack won't just have a handful of victims, but thousands.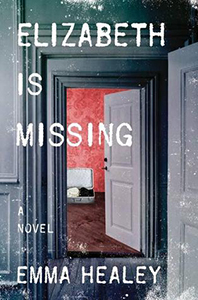 Elizabeth Is Missing

(available now)
Author: Emma Healey
Elizabeth is Missing offers a new twist on the unreliable narrator: an elderly woman with dementia  whose own mind is turning on her. WWII survivor and grandmother Maud is slowly losing her memory and her ability to function in daily life; to compensate, she writes herself notes. When she finds a note that reads, "Elizabeth is missing," a worried Maud tries to report her best friend's apparent disappearance to the authorities, but her efforts only result in condescension or outright cruelty from her adult children, her caretakers, and the police. Convinced that Elizabeth needs her help, Maud decides to solve the mystery herself — and also becomes fixated on another unsolved mystery: the disappearance of Maud's sister Sukey after WWII. Are the two somehow connected?
The Glass Sentence (The Mapmakers Trilogy)

(available now)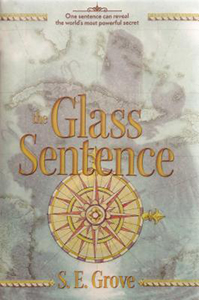 Author: S. E. Grove
The first of a forthcoming trilogy, The Glass Sentence is getting lots of early buzz for its richly inventive universe. In 19th-century Boston, Sophia Tims lives a sheltered existence with her brilliant and absent-minded uncle Shadrack, the city's most prominent cartologer. Sophia's parents — part of a dynasty of explorers and cartologers — disappeared on a secret mission eight years ago and never returned. When Shadrack is kidnapped, Sophia and her travel companion Theo must venture over uncharted terrain, deal with pirates and traders as they explore unknown lands. But the world is very different since the Great Disruption of 1799 hurled all the world's continents into separate time periods, and her journey will be long and dangerous. Swashbuckling fantasy adventure on the high seas!
Rogues

(available now)
Authors: George R.R. Martin (Editor), Gardner Dozois (Editor), Gillian Flynn, Neil Gaiman, Patrick Rothfuss
Fans of George R.R. Martin may already know about this juicy anthology, collecting 21 original short stories from top-notch sci-fi and fantasy authors such as Gillian Flynn, Neil Gaiman, Patrick Rothfuss, Garth Nix, and Connie Willis. Martin contributes a brand-new story set in the Game of Thrones universe, which should be welcome news for fans impatiently awaiting the next volume in the saga. Expect trickery, cunning, and plenty of twists in this rogues' gallery.
Everything I Never Told You

(June 26)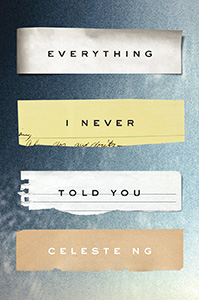 Author: Celeste Ng
Set in 1970s small-town Ohio, this debut novel is the story of a Chinese American family faced with an unimaginable tragedy. Lydia is the middle daughter and favorite child of her parents, Marilyn and James Lee, who each project their own dreams onto her bright future. When her drowned body is found in a nearby lake, the family starts to tear apart. James, burdened by guilt, pulls away from his troubled marriage, while Marilyn is furious and hellbent on revenge at any cost. Lydia's older brother Nathan blames the neighborhood's bad kid. But Lydia's little sister Hannah may be the only one who really knows what happened. This family drama explores conflicting cultures and the tension in parent-child relationships.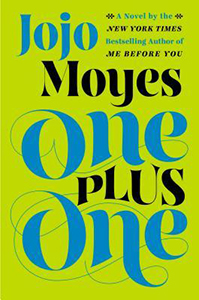 One Plus One: A Novel

(July 1)
Author: Jojo Moyes
Jojo Moyes is known for her charming, heartwarming, and sometimes tear-jerking chick lit, so we're expecting equally good things from her latest, One Plus One. Single mother Jess is having a tough time: her ex-husband is a deadbeat, her goth teenage stepson is the victim of bullying, and her math genius daughter has been offered a chance-of-a-lifetime scholarship at an elite private school — with dizzyingly high registration fees to match. When Jess's car breaks down on their road trip to the Math Olympiad, help appears in the unlikely form of Ed, an obnoxious software-developer millionaire whose house Jess cleans. Ed reluctantly offers to drive the family the rest of the way, but the trip quickly spirals into an epic journey full of hijinks and comic misadventure. Meanwhile, Ed has some personal (and legal) problems of his own, springing from his tech-geek total social cluelessness. Can these lovably messed-up people learn to help each other?
Four: A Divergent Collection

(July 8)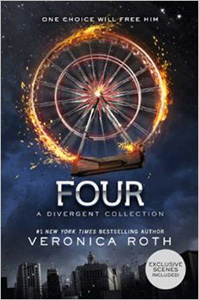 Author: Veronica Roth
Fans of the Divergent trilogy will be delighted to see this new addition to the canon. Four: A Divergent Collection is a companion volume to the series that consists of four pre-Divergent stories and three additional scenes from Divergent, told from Tobias's (aka "Four") point of view. If you've always longed to know more about this moody, broody character's backstory, now's your chance — the stories portray the turning points in Tobias's life, including his transfer from Abnegation to Dauntless, his own initiation, and the first hints of trouble in the factions' leadership. If none of this makes any sense, read Steph's and Sue's reviews of Divergent first.
Half a King

(July 15)
Author: Joe Abercrombie
There's lots of advance praise making the rounds for Half a King, a YA fantasy novel that's good reading for adults, too. Prince Yarvi was born "half a man," with only one working hand, and can't do many of the things that define manhood in his world: wield a sword, sail a boat, lead his men into battle. Unable to win his father's royal approval and expected to quietly go off into the priesthood, Yarvi must nevertheless seize power when his father and brother are suddenly killed. Swearing revenge, Yarvi puts together a crew of misfits and outsiders for a good old coming-of-age high-fantasy romp. Abercrombie is known for his strongly developed and not-always-likable characters, so this should be a good one for you Game of Thrones fans.
The Good Girl

(July 29)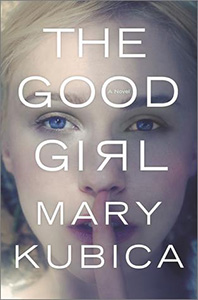 Author: Mary Kubica
For those who liked Gone Girl, now we have The Good Girl. Mia is the wild-child daughter of a Chicago judge, not known for her wise decisions. But a one-night-stand with a guy she meets in a club quickly spirals out of control when he forces her into his car, and tells Mia he's been sent to kidnap her for ransom. At the last minute, though, her abductor decides not to hand her off to his employer, and takes her to a secluded cabin in rural Minnesota instead — but why? Meanwhile, Mia's mother is panicked, and doesn't get why Mia's father doesn't seem too concerned. Gabe, the detective investigating Mia's disappearance, is equally suspicious. The story is told by four different characters, in chapters divided into "before" and "after," so this one is sure to be a suspenseful thrill ride with a twist that keeps you reading into the wee hours.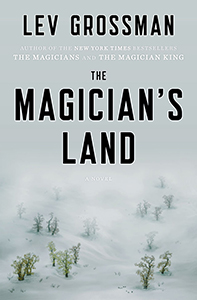 The Magician's Land: A Novel

(August 5)
Author: Lev Grossman
The "Harry Potter gone wild" trilogy that began with The Magicians and The Magician King finally reaches its conclusion in The Magician's Land. Things were pretty bleak, you may recall, at the end of book #2. Quentin Coldwater has been kicked out of Fillory, the Narnia-esque enchanted land where he formerly ruled as co-king. In desperation, he returns to where it all began: Brakebills, the Hogwartsy school of magic where he met his best frenemies. Meanwhile, back in Fillory, Eliot and Janet — the last two monarchs — go on a final quest to save their world, but they find (as usual) that things are more complicated than they realized. Everything's building toward a final showdown in Fillory, where Quentin will have one last shot at facing his fears, fixing his mistakes, and reuniting with his friends. If this is your kind of thing, be sure to check out our Schools of Magic reading list, too!



Latest posts by Stephanie Perry
(see all)