Beyond Hogwarts
I don't know about you, but I was pretty sure as a kid that I had some latent but definitely mighty magical power, and as soon as it manifested — which would be any minute now — some enchanted creature would be whisking me off to Magic School, or maybe on an urgent quest to Save the World. That never really worked out (I should have realized that my ordinary name alone instantly disqualified me), but if this selection of books about magical schools is anything to judge by, I'm hardly alone in this particular fantasy. (Needless to say, the Harry Potter books belong here too, but they don't exactly need an introduction from me.) Accio magic!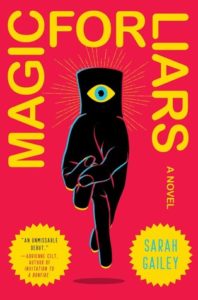 Magic for Liars
Author: Sarah Gailey
This debut novel mixes the magical-boarding-school setting with a touch of noir. Detective Ivy Gamble was born without any magical ability and she's fine with it. Totally fine. FINE. In no way is she jealous of her estranged twin sister, Tabitha, why would you even say that? So, you know, it's complicated. When a bloody murder is discovered at the Osthorne Academy of Young Mages — where Tabitha just so happens to teach theoretical magic — Ivy is unhappily pulled into the investigation, due to her unique qualifications. Now she must find the murderer and, if she can, try to repair her damaged relationship with her sister… which really would be a feat of magic.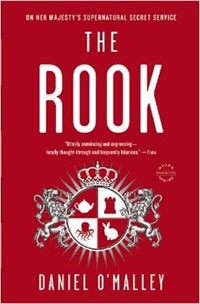 The Rook

Author: Daniel O'Malley
OK, so maybe you've woken up in a public park after a rough night, with no memory of how you got there. But you probably weren't surrounded by a circle of freshly murdered corpses wearing latex gloves. When she wakes up in just this predicament, Myfanwy Thomas can't remember anything about her life — but there's a letter in her coat pocket from her past self, addressed to her. Following the letter's instructions, Myfanwy (FYI, that's a Welsh name, which she pronounces to rhyme with "Tiffany") discovers that she's a Rook, a top-level official in a secret organization called the Chequy, sort of like MI5 for the supernatural. A traitor within the organization destroyed her memory, and Myfanwy needs to figure out who before they finish the job. Fortunately, she has an ass-kicking supernatural ability of her own, honed by years of training in the Chequy's ultra-secret schools. As she tries to protect herself and unmask the traitor, Myfanwy discovers that the only person she can count on is her past self. I know this sounds heavy, but it's actually quite funny, thanks to the humorous subplot of Myfanwy trying to fake her way through being a Very Important Magical Person.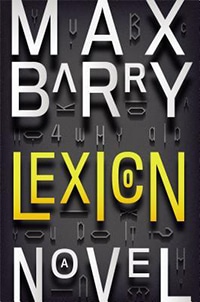 Lexicon

Author: Max Barry
Not only is Lexicon a school-of-magic novel, it's a book about the magic of words, which should endear it to linguists and grammarians everywhere. Emily Ruff is a teen runaway living on the streets when she's discovered by the recruiters of a very secret, very specialized school. The students learn to break down words into units of power and meaning, creating "spells" by mixing and matching phonemes. Furthermore, every person can be classified by a sophisticated and extremely detailed personality type, and knowing a person's type allows you to control their mind. Meanwhile, ordinary guy Wil Parke is kidnapped off the street by men who tell him he's an "outlier" — a rare human who's immune to the coercive effects of linguistic magic. Wil's mysterious ability makes him a key player in the imminent war of the mages, a battle that will take him to the ends of the earth. Spooky, clever, and ambitiously imaginative. See our full review.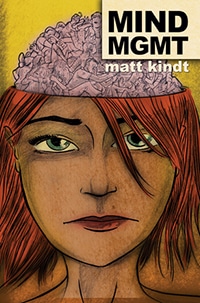 MIND MGMT Volume 1

Author: Matt Kindt
Of course there's a graphic novel in here! This spy/fantasy series will strike a chord with fans of the TV show Lost. Meru is the bestselling author of a true-crime book, but she's been adrift in the years since its publication… until she stumbles across the biggest story ever: a commercial flight where everyone on board lost their memories — except one passenger who disappeared from the manifest. As soon as Meru starts investigating, she's on the run from the vicious killers known as the Immortals. Meru must track down the missing passenger and learn the truth about Mind Management, a government-sponsored program to develop and weaponize children with superhuman abilities. Apparently Ridley Scott has optioned this book for a movie, so you might want to check it out before seeing the film, especially since it's a quick read. I wasn't crazy about the art, but the story is fast-paced and full of globe-trotting adventure.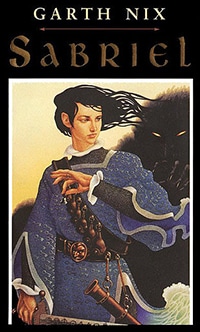 Sabriel (Book One of The Abhorsen Trilogy)

Author: Garth Nix
Sabriel is an 18-year-old girl in her last year at boarding school, just outside the border of the Old Kingdom, where magic runs wild. Her father is the Abhorsen, a powerful necromancer whose job is to lay undead souls to rest, but when she receives a message from him saying he's trapped in the land of Death, she must embark on a quest to rescue him. Aided by a mysterious cat-spirit with questionable motives, she must journey into the Old Kingdom to battle the undead, find her father, and defeat the forces of evil before they can take over the world of the living. Richly imagined and well written, with a smart and capable female protagonist, this was an instant classic, and deservedly so. This is the best book of the trilogy and a fine stand-alone read, but you'll probably feel compelled to finish Sabriel's tale to the end.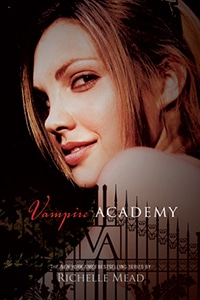 Vampire Academy
(Vampire Academy, Book 1)
Author: Richelle Mead
This definitely isn't Hogwarts! At the top-secret St. Vladimir's Academy, vampires learn to use magic, while half-human, half-vampire hybrids called Dhampirs are trained to serve as their bodyguards. Rose Hathaway is a teenager and bodyguard-in-training for her BFF Lissa, a vampire princess, but they've been on the run from vampire politics for the last two years. After finally being tracked down and dragged back to school, Rose must learn the discipline and formal training she's missed out on, while Lissa has to navigate the dangerous environment of the royal court. Meanwhile, all the vampires are under threat from the Strigoi — evil, ruthless creatures who will stop at nothing to make Lissa one of them. Can Rose protect her best friend without getting distracted by her oh-so-sexy trainer? This is part of a whole series and was also made into a movie, so there's plenty of juicy drama to sink your teeth into.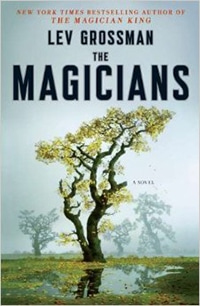 The Magicians: A Novel

Author: Lev Grossman
Fans of Narnia and Hogwarts will either love or loathe The Magicians, Lev Grossman's mashup of these fantasy worlds. Quentin Coldwater is a social misfit who's obsessed with his childhood books about the magical world of Fillory. Just like I never was, Quentin is whisked away to a magical boarding school — Brakebills Academy — and sulks around stewing in teen drama like any ordinary muggle. When Quentin and his friends/frenemies discover that Fillory is actually real, they immediately set off to use their magical powers to "fix" the kingdom, only to discover that it's much more complicated than their childhood fairy tales. Driven by selfishness, jealousy, rage, and love, the magician-heroes are complex and frequently unlikeable protagonists, wreaking havoc with the best of intentions. If you like this book, read the rest of the trilogy, The Magician King and The Magician's Land.
Other magical book reviews on Readers Lane:

Latest posts by Stephanie Perry
(see all)