October is the perfect month to dive right into delightfully scary books! Whether your tastes run more to psychological suspense, amateur sleuths hunting killers, or supernatural dread, these terrifying new thrillers will deliver all the chills you can handle. Get in the Halloween spirit with these frightening books — if you dare!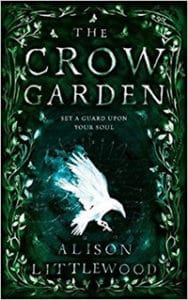 The Crow Garden
 
Author: Alison Littlewood
After his father commits suicide, Nathaniel Kerner abandons his lucrative consulting practice to become a doctor at the Crakethorne Asylum, but the asylum's owner seems more interested in fiddling around with phrenology and skulls than taking care of his patients. One such patient is Victoria Harleston, whose husband has accused her of hysteria and delusions — while she, in turn, accuses him of much worse. As Vita begins hearing voices again, Nathaniel gets pulled deeper and deeper into her world of ghosts and the undead — but is he losing touch with his own sanity?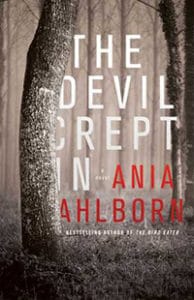 The Devil Crept In

Author: Ania Ahlborn  
A little boy named Jude Brighton has been missing for three days from the small town of Deer Valley, OR, and while the search continues, the locals are losing hope. But Stevie Clark, Jude's cousin and best friend, isn't ready to give up so easily. After all, there was another boy who went missing under similar circumstances years ago… not to mention the neighborhood pets that have mysteriously vanished for years. Stevie is determined to find his friend, but he may turn up more than the local residents are willing to admit about a killer in their midst.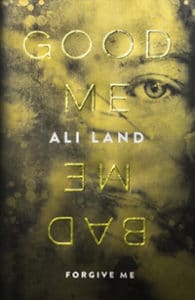 Good Me Bad Me
 
Author: Ali Land  
Milly has an unusual problem: her mother is a serial killer. To stop the killing, Milly turns her mother over to the police, and in return, Milly gets a fresh start: a new identity, a well-to-do foster family, and admission to an elite private school. But her new life quickly becomes complicated. Her mother's trial approaches — and Milly will have to testify against her. As her day in court approaches, Milly starts to wonder whether nature or nurture is stronger, and how much of her mother's homicidal tendencies might be lurking within her. Will Milly choose to be good… or to be her mother's daughter?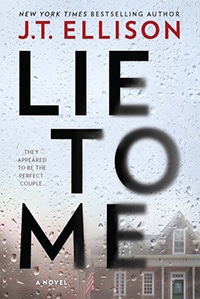 Lie to Me

Author: J.T. Ellison  
If there's one thing I've learned from bingeing on psychological thrillers, it's that I should never feel jealous of any couple who appears glamorous, wealthy and totally in love with each other, because they're definitely sociopaths who are locked at each other's throats in a murderous mind game. So it is with Sutton (ugh) and Ethan (ugh) Montclair's marriage, which is a seething sinkhole of betrayal, financial trouble and mutual hatred. Suddenly, Sutton disappears, leaving a note that says not to look for her. Ethan swiftly finds himself the target of whispered speculation and nasty rumors from friends, family and the media. As police investigate, the picture-perfect facade shatters… but just how dark are the secrets that lie beneath?
Sleeping Beauties

Authors: Stephen King, Owen King
I could just type "Stephen King father-and-son collaboration" and leave it at that, and plenty of you would be sold based on that alone. But for the rest of you, here's a bit more info. In a sinister near future, women become shrouded in a cocoon-like gauze when they fall asleep. While cocooned, they visit another place, where harmony rules and conflict is rare. But if the gauze is disturbed, the women snap awake in a violent, wild fury. "Eve Black" is a rare woman — perhaps the only one — who's immune to the sleeping disease. As the men are left alone in an all-male world, their angry, primal urges threaten to tear society apart. Is there a cure for the disease, and if not, how will humanity go on? (This also appeared in our fall 2017 book preview.)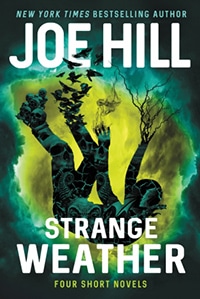 Strange Weather

Author: Joe Hill
Speaking of new thriller by King offspring, here's another by Joe Hill (aka Joseph Hillstrom King). This book is a collection of four novellas. "Snapshot" is the story of a teenager who's threatened with a Polaroid camera that can erase memories. "Aloft" is about a parachutist who becomes stranded on a very strange — and unnaturally solid — cloud. "Rain" is an apocalyptic vision of a rainstorm of knife-sharp crystals that spreads across the entire country. And "Loaded" is about a mall security guard who's celebrated when he stops a mass shooting — only to fall apart as quickly as his heroic tale does. This selection of page-turners is perfect for a quick reading break… or for those who can't quite handle a novel's worth of full-on terror.
You might also like:

Latest posts by Stephanie Perry
(see all)