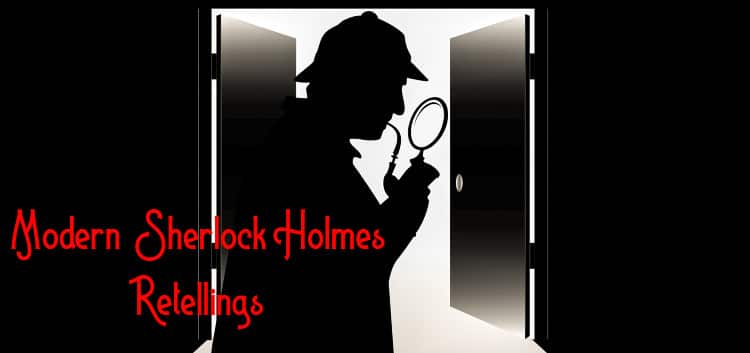 Ever wanted to try your hand at writing some Sherlock Holmes fanfic? Well, we have some good news for you. In 2014, Sherlock Holmes officially entered the public domain, meaning that anyone who feels like taking the fictional sleuth for a spin is legally free to do so. If you'd rather play armchair detective and solve someone else's literary puzzles, these Sherlock Holmes retellings are some of our favorite modern-day takes on the brilliant, eccentric sleuth.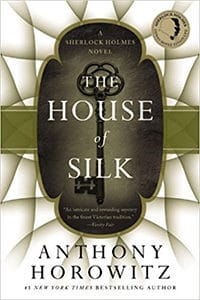 The House of Silk: A Sherlock Holmes Novel
Author: Anthony Horowitz
Arthur Conan Doyle is a tough act to follow, but his estate selected Anthony Horowitz to write this contemporary follow-up that captures all the foggy Victorian intrigue of the original stories. In 1890, a fine art dealer named Edmund Carstairs visits Sherlock (and Watson) asking for help — he's being threatened by a mysterious man wearing an unusual cap. Soon, Carstairs' home is burglarized and his family is threatened — and then the murders begin. Holmes and Watson are plunged into a sinister conspiracy stretching from Boston's seedy criminal underworld to the dark streets of London and the sketchiest of opium dens. And they keep hearing about the House of Silk, a shadowy group that somehow connects the highest levels of government to all this criminal activity. Will Holmes and Watson's quest for the truth leads to a revelation that could tear society apart? (Don't worry: the adventure continues in his sequel, Moriarty.)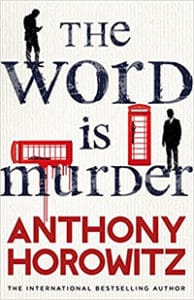 The Word Is Murder
Author: Anthony Horowitz  
And speaking of Anthony Horowitz, his latest twist on Sherlock Holmes is this modern-day meta-fiction puzzle starring the (fictionalized) (we hope) author as a main character. Diana Cowper, the well-to-do mother of a famous actor, walks into a London funeral parlor one morning — to plan her own funeral service. Six hours later, she's found dead at home, strangled with a curtain cord. Disgraced, eccentric police detective Daniel Hawthorne takes the case, but decides he needs a ghost writer to document his brilliant mind, which is how Anthony Horowitz gets reeled in. The case proves intriguing, with many twists and turns… but not as many as there are in Hawthorne's own mysterious existence. A perfect distraction for a long plane flight or lazy weekend. (This was also featured in our summer book preview.)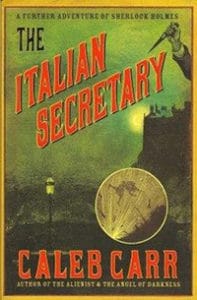 The Italian Secretary: A Further Adventure of Sherlock Holmes
Author: Caleb Carr
Caleb Carr is best known as the author of the internationally bestselling historical thriller The Alienist. Now, he's rolling up his sleeves to take on the most famous detective of all time. Mycroft Holmes' encrypted note to his brother Sherlock contains some alarming news: a top-secret matter threatens the safety of Queen Victoria herself. Sherlock and Watson are called to Holyroodhouse in Edinburgh to investigate two shockingly gory murders that happened while the queen was under the same roof. The young men were crushed by an unnaturally powerful force — and their deaths seem connected to the long-ago murder of David Rizzio, a close friend of Mary, Queen of Scots. Can Sherlock and Watson find the culprit before a terrible fate befalls the queen?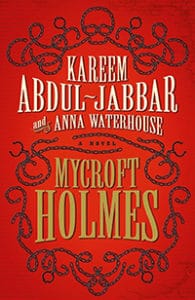 Mycroft Holmes (Hard Case Crime)
Author: Kareem Abdul-Jabbar, Anna Waterhouse  
Yes, that Kareem Abdul-Jabbar. You may not know — I didn't! — that the basketball legend has had a successful second career as an author, or that he's an avid fan of Sherlock Holmes. This novel fleshes out the origin story of Mycroft Holmes, Sherlock's equally brilliant older brother. As the book begins, young Mycroft is a recent Cambridge grad busy starting his government career with the Secretary of State for War. But his personal life is deeply connected to Trinidad, where both his best friend, Cyrus Douglas, and his fiancee Georgiana Sutton are from. Suddenly, Cyrus starts receiving unsettling news from home: strange disappearances, mysterious footprints in the sand, and children found dead, their bodies drained of blood. Georgiana takes off for Trinidad, and Mycroft and Douglas follow — only to find themselves trapped in a web of sinister secrets. It's an inventive take on how Mycroft became the influential and scary-smart power behind the throne.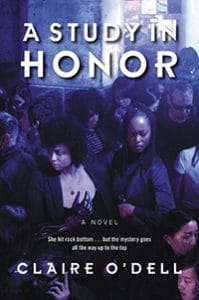 A Study in Honor
Author: Claire O'Dell  
Well, that's about enough from the men, don't you think? How about a clever, feminist twist on the crime-fighting duo instead? In a near-future Washington, D.C., Dr. Janet Watson and secret agent Sara Holmes team up to catch a murderer. Watson's military career came to a sudden end when she was shot by a sniper while treating soldiers on a battlefield in the New Civil War. Discharged from the military and struggling to adapt to her prosthetic arm, she's at loose ends when she happens to meet Sara Holmes, a fellow queer black woman — and a covert operative — who offers her a place to crash. At first, Watson finds her new roommate difficult, to say the least… until she discovers that New Civil War soldiers are mysteriously dying off, one after another. As they dig for information, the two women begin to uncover a dangerous conspiracy that involves Big Pharma and even the upcoming elections. Conan Doyle probably never foresaw this take on his iconic characters — but maybe that's a good thing.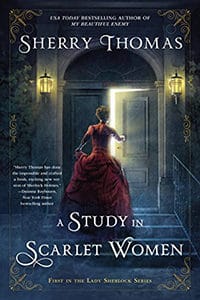 A Study In Scarlet Women (The Lady Sherlock Series)
Author: Sherry Thomas  
This Sherlock Holmes retelling takes a slightly different angle: the main character is Charlotte Holmes, a brilliant young woman who finds precisely zero outlets in Victorian society for her gifted mind. When a rash of mysterious deaths sends London into a panic, suspicion falls on Charlotte's sister and father, and she desperately wants to restore her family's good name. Following a scandal that turns Charlotte into a social outcast, she assumes a male identity — Sherlock — to free herself from the stifling restrictions on women and go up against a criminal archnemesis. With help from a few loyal friends — a kindly widow, a police inspector, and a loyal suitor — can Charlotte fight the oppressive bonds of upper-crust society and redeem herself and her innocent sisters? (If you enjoy Charlotte's adventures, you can read more in A Conspiracy in Belgravia and 2018's The Hollow of Fear.)
Enjoyed these Sherlock Holmes retellings? You might also like:
Image by mohamed Hassan from Pixabay

Latest posts by Stephanie Perry
(see all)