Halloween is almost here! Even if you've outgrown the urge to dress up in costume, it's still a great excuse to turn out the porch light, swipe the big bowl of Fun Size bars, and cozy up with a scary book. Here are ten horror books guaranteed to make you sit bolt upright and yelp, "What was that sound?!" Click through to Amazon to learn more, but whatever you do, don't turn around.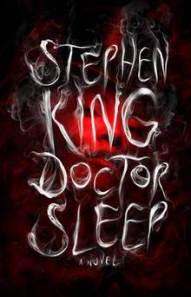 Doctor Sleep
, Stephen King
The much anticipated follow-up to The Shining takes us into the life of now middle aged Danny Torrence.  If you've read The Shining you'll remember Danny – the little psychic boy tormented by both his father and the sinister Overlook Hotel.  Now Danny is a 40 something orderly at a Hospice who actively uses his "gift" to help his patients.  The book involves another psychic kid, as well as the reappearance of tormenters from Danny's past.  If you read The Shining with the covers half over your head, both entranced and afraid to get out of bed to go to the bathroom, Doctor Sleep is a must-read.  Several sources confirm that going back to re-read The Shining is not necessary, but why not add that to your Halloween horror-fest just for fun?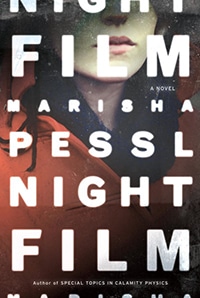 Night Film
, Marisha Pessl
Although I wasn't personally wowed by it, I suppose we'd be remiss if we didn't include the much-hyped thriller Night Film, from the author of Special Topics in Calamity Physics. Ashley Cordova — a troubled piano prodigy and teenage daughter of infamous cult-horror filmmaker Stanislas Cordova — is found dead in a warehouse in Manhattan. It's officially written off as a suicide, but disgraced investigative journalist Scott McGrath has his suspicions. Stan Cordova is a mysterious figure whose terrifying films are idolized by film buffs, but little is known about the reclusive man who almost never appears in public; Cordova's enormous mansion in the woods (where all of his films were made) was the site of his wife's "accidental" death and persistent legends of devil-worshiping cults and sinister sacrifices. Scott's career imploded years before, when a careless remark about Cordova nearly led to a libel lawsuit, and he's never recovered. Driven by a need for revenge and to know the truth, Scott teams up with a couple of wacky, flaky comic-relief sidekicks to solve the mystery of Ashley's death, but gets both more and less  than he bargained for; readers looking for definitive answers and a clear resolution may be equally disappointed.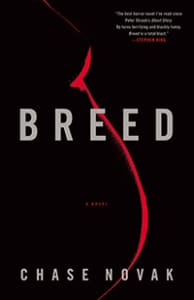 Breed
, Chase Novak
Alex and Leslie Twisden are the embodiment of quiet, upper-middle-class New York society. He's a forty-something attorney who comes from old money, with a mansion stuffed full of valuable antiques; she's young and beautiful, in love with Alex and his lavish lifestyle. They travel, donate to charities, attend glittering social events — in short, they have almost everything… except the child Alex desperately wants. After years of failed efforts to conceive, they hear whispers of a miracle-working fertility doctor and take a suitcase full of cash to Eastern Europe, where a horrific procedure results in both Leslie's pregnancy (with twins!) and some violently gruesome side effects. Ten years later, twins Adam and Alice live a sheltered, reclusive life in the decaying mansion with their weird and secretive parents. When the children begin to fear for their lives, they flee on a quest to discover the truth about their sinister origins.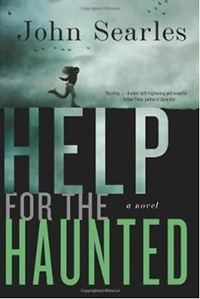 Help for the Haunted
, John Searles
14-year-old Sylvie Mason's deeply religious parents believe in demons, and practice exorcisms to cure the "haunted souls" of their desperate clients. After answering a mysterious phone call in the dead of winter, the Masons are shot to death in an abandoned church (no spoilers; this is presented in the opening pages). The story alternates between flashbacks leading up to the night of the parents' murder, and the present-day actions of Sylvie and her rebellious older sister Rose. Now, a year after the murder, Rose is Sylvie's guardian, and things look bleak: they're outcasts at school, pariahs at church, and mostly adrift in life, except for the questionable guidance of an equally lost social worker. Sylvie is compelled to solve the mystery of who killed their parents — even when the trail appears to lead to Rose. Though filled with eerie atmosphere and the threat of evil spirits, this emotional novel is ultimately about the monsters that deeply flawed human beings can be.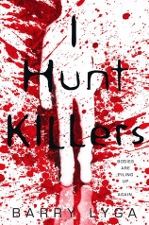 I Hunt Killers
(Series), Barry Lyga
Though technically designated YA, there is nothing young about the way Barry Lyga writes horror.  The protagonist in this series (only two books so far) is 17-year-old Jasper Dent who just happens to have been raised by a horrific serial killer. A serial killer who made every effort to teach Jasper everything he knew, grooming him as a protege. Once his father is caught and imprisoned, Jasper is forced to find a way to live his life, filled with gruesome knowledge and questioning his humanity. Best friends Howie and Connie help, but Jasper (who likes to be called Jazz) is tested in book one by another serial killer in his small town. Good characters, tight plotting and a terrific series beginner make I Hunt Killers a perfect choice for your late night chills.  Beware, however, because book 2, Game
, ends in a cliffhanger.  I would wait for book 3 to come out before moving into book 2.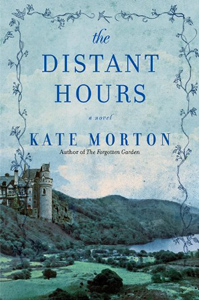 The Distant Hours
, Kate Morton
In this modern gothic romance, Edie Burchill unearths a circa-WWII mystery when a long-lost letter mailed in 1941 is finally delivered to Edie's mother in 1992; although reading the letter deeply upsets her, Edie's mother refuses to discuss it. Following the letter's trail leads Edie to Milderhurst Castle, home of the three eccentric shut-in Blythe spinsters — and, Edie learns, where her mother was relocated for safety during WWII as a young girl. The elder two Blythes are twin who have spent their lives looking after their frail, damaged little sister Juniper, who had an emotional breakdown after her fiancé abruptly jilted her in 1941. They lead a reclusive, mysterious life in their run-down estate, supported all their lives by royalties from their father, Raymond Blythe, author of the bestselling children's classic The True History of the Mud Man. As Edie returns to Milderhurst and befriends the Blythes, she slowly pieces together the mysteries of their strange, Havisham-esque lives, but is she ready to learn the terrifying truth about the betrayals, passions, and murder hidden in her mother's past? See the full review.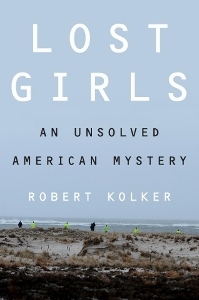 Lost Girls
, Robert Kolker
In December 2010, in the brambles on the shore of Jones Beach Island, an isolated and storm swept barrier island south of Long Island, the bodies of four 20-something females were found wrapped in burlap, each laid neatly in a row.  The searchers had actually been looking for someone else, Shannon Gilbert who'd gone missing following her frantic 9-1-1 call at the same location seven months earlier.  Her body wasn't found until a year later in a nearby marsh.  The murders of these five Craiglist prostitutes caused a major disruption of the normal quiet life of the reclusive residents of the nearby small gated community of Oak Beach, NY.  In Lost Girls, journalist Robert Kolker tells the story of these women, their families and the investigators who have yet to capture the killer.  A creepy real-life whodunit and exploration of the dark side of the NYC sex trade. See the full review.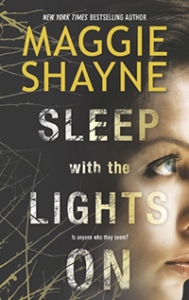 Sleep with the Lights On
, Maggie Shayne
In this creepy supernatural thriller, Rachel de Luca is a successful self-help author who's deeply cynical about her own life — she's blind, and her troubled brother has gone missing. When a cornea transplant restores her sight, Rachel is thrilled… until she begins to see ghastly visions of violent murders, which she quickly learns are real-life crimes. Detective Mason Brown has recently suffered his own loss, witnessing his brother's suicide over a sinister secret; in penance, Mason had his brother's organs donated. Maggie is determined to discover the awful truth behind the unwelcome new visions, but her search will put her and Mason in grave danger. It may not come as a surprise that author Maggie Shayne is a former soap-opera writer, but if it leads to delightfully spine-tingling stories like this, we're all for it.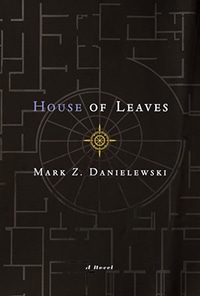 House of Leaves
, Mark Z. Danielewski
House of Leaves is as delightfully scary to read as it is hard to summarize, so bear with me here. It's really a set of stories within stories, where you're never quite sure what's real. Zampano is a blind shut-in who dies and leaves behind a long treatise about a nonexistent documentary film called The Navidson Record. The Record is about a Pulitzer-Prizewinning photojournalist named Will Navidson who discovers that their old, small-town house is bigger on the inside than the outside. It's a strange curiosity until his two children go missing inside the house, and Navidson mounts a rescue expedition into the house's darkest depths, discovering too late that the house grows, moves… and attacks. Zampano's manuscript is discovered posthumously by Johnny Truant, a tattoo-parlor miscreant who undertakes to edit the manuscript, interviewing and investigating those who knew Zampano in an effort to understand the work. But the further he delves into the mystery, the more Johnny's life is overtaken by severe panic attacks and psychotic breaks. If this weren't enough, the book itself is a typographic wonder, using colored inks, spiraling sentences, and claustrophobic jumbles of side-by-side text to enhance the story's chaotic, hallucinatory mood. Perfect for scaring yourself silly by reading alone at night.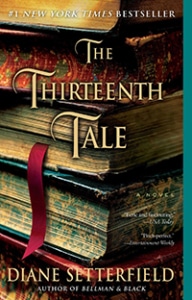 The Thirteenth Tale
, Diane Setterfield
What could be more appropriate than a creepy book about books? In this suspenseful tale, Margaret Lea, daughter of an obscure London bookseller, is contacted by the famous yet reclusive writer Vida Winter, who is finally willing to tell her mysterious life story after decades of obfuscation and outright lies to the media. Puzzled by the unsolicited request and not really interested in writing Vida's biography, Margaret travels to Vida's tumbledown mansion in Yorkshire, if only to see her in person and politely decline — yet she becomes intrigued and reluctantly agrees to begin the project. Between encounters with Vida's oddball relations, Margaret takes down the testimony of the dying author while trying to make sense of her fantastical stories of governesses, ghosts, and Angelfield, Vida's burned-down and abandoned childhood home. Vida's beloved and bestselling book, Thirteen Tales of Change and Desperation, strangely includes only twelve tales; slowly, Margaret comes to understand that Vida's deathbed confession will be — you guessed it — the thirteenth tale.
You might also like:

Latest posts by Stephanie Perry
(see all)