In recent years, there's been a bumper crop of books — fiction and nonfiction — about young women being held against their will. Because I am a terrible person, I developed an unhealthy interest in the subject and ended up reading quite a few of these books, so I'm now qualified to present a list of some of the most riveting titles for anyone who shares my creepy fascination. Plus, we'll look at a couple of forthcoming additions slated for 2015 and beyond.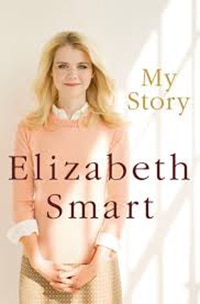 My Story
Author: Elizabeth Smart
I'm now old enough to play the "Where was I when…" game, and so I remember being on summer vacation when Elizabeth Smart was abducted, watching the ghastly press conferences on a crappy old TV in our cabin. At the time, suspicion fell on her parents, but of course it later turned out that Elizabeth was kidnapped by pseudo-religious-nut Brian David Mitchell and his wife Wanda Barzee. In her memoir, Smart tells how she was threatened at knifepoint into compliance, kept in chains, raped too many times to count, and physically and emotionally abused. Smart maintains that Mitchell wasn't a true religious fanatic, but deliberately used the persona as a manipulative ploy to wheedle favors and food, while lasciviously salivating over the "revelation" that God had commanded him to abduct more young wives for his harem; in contrast, Smart relies heavily on her own Mormon faith for strength and optimism. While the narrative tone can be a little too gee-whillikers while describing what most people would consider an unimaginable nightmare, Smart's account vividly conveys the horror and grueling tedium of her ordeal and the several near misses before her eventual rescue. And there's a happy ending: Smart is now a victim advocate, has created a foundation to help prevent crimes against children, and is happily married. Click to buy My Story
.
A Stolen Life
Author: Jaycee Dugard
Jaycee Dugard's story shares some similarities with Elizabeth Smart's, and undoubtedly spurred countless "never take rides from strangers" lectures from worried parents. In 1991, Dugard was a fifth-grader walking to her school bus stop in South Lake Tahoe when a car pulled over; thinking the driver wanted directions, Dugard approached, was shocked unconscious with a stun gun, and pulled into the car. Phillip and Nancy Garrido took Dugard to their home in Antioch, locking her into a storage shed on their property. For 18 years, Dugard was held captive, repeatedly raped and filmed by Phillip and forced to listen to his methamphetamine -addled ravings. Over the years, she bore several daughters to Phillip, who were taught that Dugard was their sister and that Nancy was their mother. Dugard was eventually allowed into the main house, had access to the phone, and talked to strangers, but never identified herself or let on that she had been kidnapped (not that surprising, since she'd been taken at 11 and thoroughly brainwashed). Garrido finally turned himself in, sort of, when he showed up at a UC Berkeley police office seeking permission to hold a religious event on campus; the pale, jittery appearance of Dugard and her daughters set off alarm bells, and the police followed up, arresting Garrido at his house and taking Dugard and her daughters into protective custody. A Stolen Life was written entirely by Dugard, and includes many excerpts from the diary she kept; the combination of her horrific story and her amateurish, eerily childlike voice is downright disturbing at times. Dugard eventually received a $20 million settlement from the Department of Corrections for their failures to monitor Garrido and follow up on concerned citizens' calls; a lifelong animal lover, she created the JAYC Foundation to provide animal-assisted therapy to abduction victims and their families. Click to buy A Stolen Life
.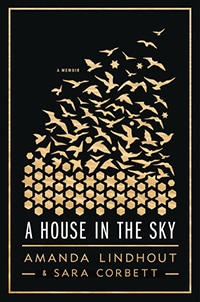 A House in the Sky
Author: Amanda Lindhout
I thought it was interesting that more than one of these survivors, despite being writers or aspiring writers, nevertheless had ghost writers or co-authors on the story you'd think they would know best. Maybe being too close to a story like this creates its own challenges, and a more objective voice is needed for perspective? At any rate, Amanda Lindhout is a would-be foreign journalist when her story begins, having fled a turbulent and impoverished childhood in Canada. A backpacker and solo traveler, Lindhout believes she has the essential skills for journalism, and gets a TV reporting gig in Iraq and Afghanistan with a sketchy Iranian-government-owned news channel, too green to realize how glib and uninformed she comes across on camera. Next, she goes to Somalia; ironically, her crew may have been abducted because they were mistaken for an experienced National Geographic team staying at the same hotel. Taken at gunpoint on the road, Lindhout and her male companions — including her former lover Nigel, an aspiring photojournalist — are imprisoned in a series of houses and cells, and at one point even stage a desperate escape attempt. Lindhout's conversion to Islam as a survival tactic, the alternating and unpredictable cruelty and kindness of her captors, and her complex relationship with Nigel, make for a riveting and harrowing story you won't soon forget, even if you occasionally want to shake her for her foolhardy decisions. However, Lindhout has undeniably gained wisdom and insight from her suffering, and amazingly, has even started a foundation to educate and help Somali youth so that they don't turn to crime. Click to buy A House in the Sky
.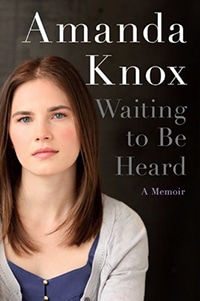 Waiting to Be Heard
Author: Amanda Knox
You may argue that Amanda Knox doesn't truly belong on this list, since she was jailed rather than kidnapped. Let me explain: I believe that she was innocent of the murder of Meredith Kercher, and that the Italian government's incompetent-at-best, corrupt-at-worst prosecution team willfully ignored the facts and misrepresented evidence in their zeal to convict her; given that, her false conviction and imprisonment count in my book. In 2007, Knox was an American college student studying abroad in Italy when her housemate, Meredith Kercher, was stabbed to death in their apartment. Demonized in the Italian press as "Foxy Knoxy," a sly, cunning succubus, and the subject of a lurid tell-all featuring sealed court documents and falsified information, Knox couldn't have — and didn't — receive a fair trial. This memoir relates her journey from sheltered naïf to cynical, wised-up adult. Knox was acquitted on appeal and released in 2011 after four years of imprisonment; in March 2015, the she was finally acquitted in Italy, ending her legal saga. Click to buy Waiting to be Heard
.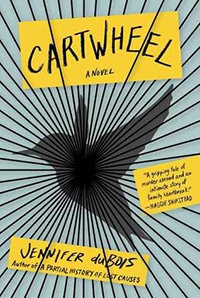 Cartwheel
Author: Jennifer duBois
Lily Hayes is a 21-year-old college student doing a semester abroad in Buenos Aires. In many ways, she's a pretty typical young adult, even a Milennial stereotype: gregarious, optimistic, willfully naïve, slightly narcissistic, oblivious to her privileged background, and utterly confident in her own intelligence and capability. She's the kind of girl who takes a selfie outside a mosque, wearing a skimpy tank top and no bra, and posts it publicly on Facebook for everyone to see. As she settles in, Lily makes some dubious lifestyle choices, taking a job as a nightclub waitress "to practice her Spanish" and dating the rich, insufferable neighbor who lives alone in his dead parents' crumbling mansion; her roommate/frenemy Katy makes no secret of her disapproval. One night, when their host family is out of the house, Katy is stabbed to death in her room. Lily discovers her body and is subsequently charged as the prime suspect. Yet while Cartwheel may bear striking similarities to Knox's true story, the author insists that it's purely a work of imagination, a thought experiment into the possible inner life of a young woman coerced into confessing to a crime she didn't commit. Click to buy Cartwheel
.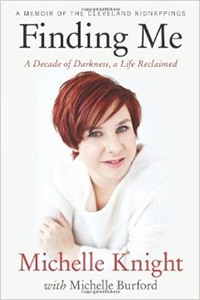 Finding Me: A Decade of Darkness, a Life Reclaimed: A Memoir of the Cleveland Kidnappings
Author: Michelle Knight
Michelle Knight was a young single mother when she was kidnapped by Ariel Castro. For more than a decade, she endured unimaginable suffering and abuse, being repeated raped and impregnated by Castro, then physically injured to induce miscarriages. She was later joined by fellow abduction victims Amanda Berry and Gina DeJesus. Estranged from her familiy and believed to be a runaway, Knight's case was given less attention and she was eventually removed from the missing persons list; Castro would torment her, telling her that no one was looking for her or would miss her. When the women made their daring escape in 2013, their shocking story captivated the world, and now Knight has become the first of the three women to tell her riveting story. Click to buy Finding Me
.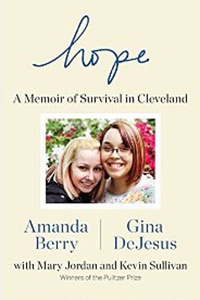 Hope: A Memoir of Survival in Cleveland
Authors: Amanda Berry and Gina DeJesus
Following Michelle Knight's memoir, the other two survivors of Ariel Castro's abduction — Amanda Berry and Gina DeJesus — have co-written their own account of their ordeal. By Knight's account, she received worse treatment than the two other women, so it will be interesting to see their perspectives on what they've survived. Due in April 2015, this new book includes original reporting by Washington Post reporters Mary Jordan and Kevin Sullivan. Click to buy Hope.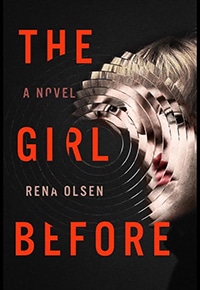 The Girl Before

Author: Rena Olsen
Sometimes your life can change completely in a moment. When Clara Lawson's home is invaded by armed men, she is separated from her husband and daughters, and the last thing she hears is her husband yelling to her to say nothing. Alternating between past and present, the story explores Clara's troubled life: raised by strict adoptive parents, falling in love with their off-limits son, and now locked away in an institution, being interrogated by people who call her "Diana" and accuse her husband of horrible crimes. Does Clara really want to know all her husband's secrets? (This was featured in our summer 2016 book preview.)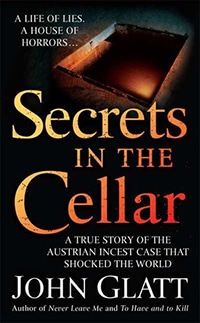 Coming Someday? Elisabeth Fritzl's Memoir
According to the Austrian Times, Elisabeth Fritzl — the daughter of Josef Fritzl who was kept in captivity in a dungeon and forced to bear six children to her own father — may be contemplating writing an autobiography of her harrowing ordeal. I was obsessed with this horrific case when it came out, and would LOVE to read Elisabeth's story if she's willing to tell it. (Josef, on the other hand, has been forbidden to write his own memoirs.) In the meantime, Secrets in the Cellar is a secondhand account of the case that will get you up to speed on what's publicly known.
You might also like:

Latest posts by Stephanie Perry
(see all)