For Valentine's Haters Only
A certain hearts-and-flowers holiday is almost upon us, anti-Valentine's-Day readers! Despite supposedly being about showing love, Valentine's Day manages to inspire a fair bit of hate from singles and non-singles alike. If anything pink or red makes you snarl at this time of year, come right this way — we've put together a distinctly unromantic reading list just for you. If that's not enough hate, check out our original anti-Valentine's reading list and maybe our post-breakup reading list, too.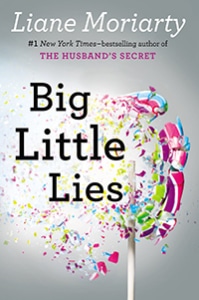 Big Little Lies

Author: Liane Moriarty
Here's proof that everyone's relationships, however seemingly perfect, are all full of lies. In suburban Australia, three women all have children at the same preschool. Madeline is the supermom who can't bear that her teenage daughter prefers her ex-husband. Celeste, a wealthy beauty with a boisterous pair of twins, is poised to become the queen-bee mom, but power has its price. And Jane is a young, isolated single mother who's new in town and doesn't fit in with the other moms. When Madeline and Celeste befriend Jane, none of them realize how the new arrival and her son will shatter all the polite lies that they've all been telling themselves in order to get by. Oh, and somebody gets killed.
The Girl on the Train

Author: Paula Hawkins
Already being praised as "the next Gone Girl," The Girl on the Train is a tense psychological thriller from first-time author Paula Hawkins. Rachel commutes into London each day by train, and catches tantalizing glimpses into the backyard of a happy-looking couple she nicknames "Jess" and "Jason." But one day, Rachel sees Jess kissing another man… and then Jess goes missing. The story is told by three deeply unreliable narrators: Rachel, who drinks to forget her broken life; Megan (aka Jess); and Anna, Rachel's ex-husband's new wife, who just so happens to be Megan's neighbor. You'll never look at your Smug Married friends the same way again.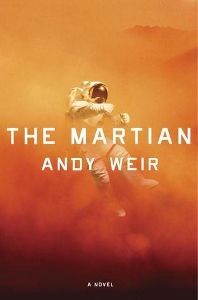 The Martian

Author:  Andy Weir
If you've ever fantasized about having a planet of your own, far away from mankind, this space thriller is for you. Astronaut Mark Watney is the loneliest — and unluckiest — person in the solar system. One of the six members of Ares 3, a manned mission to Mars set in the not-too-distant future, he gets seriously wounded by flying debris during an unexpected windstorm just six days into the mission.  Assuming Watney was dead and trying to avoid further casualties in the storm, the rest of the crew aborts the mission and evacuates the planet. Watney is completely and utterly alone, millions of miles from home. No one knows he's alive and they're not planning to return to the planet for another four years. He's royally screwed — unless he can find some way to survive. Supported by loads of research, this gripping story is well anchored in the realities of space flight, which makes it that much more believable and exciting.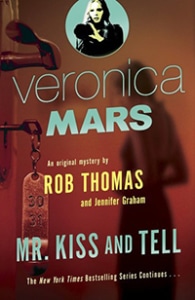 Mr. Kiss and Tell
(Veronica Mars, #2)
Authors: Rob Thomas, Jennifer Graham
Sassy blonde teen-detective-all-grown-up Veronica Mars has joined her dad's detective agency in the seaside tourist town of Neptune, CA. When a young woman is found raped, beaten, and left for dead in an empty lot, she blames the Neptune Grand, the luxurious hotel where she began her evening. The Grand hires Veronica Mars to investigate what really happened that night. But nobody seems to want to talk: the victim refuses to name the man she was meeting at the hotel, the hotel's surveillance system has frustrating gaps, the Grand's management refuses to provide data on its guests, and the victim's story keeps changing. Can Veronica convince the victim that they're on the same side and get at the truth? The TV show never shied away from tough issues of sexuality, bullying, and violence, and this bleak (but darkly funny) thriller won't improve your opinion of humanity.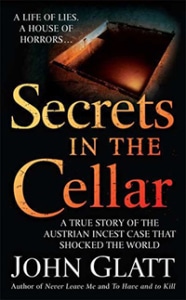 Secrets in the Cellar

Author: John Glatt
I have a certain fascination with memoirs by abduction survivors, and although Elisabeth Fritzl is rumored to be working on one, it's not out yet. So in the meantime, we'll have to content ourselves with John Glatt's true-crime account of one of the most horrifying abuse crimes in recent history. Josef Fritzl, a retired Austrian engineer in his seventies, was arrested in 2008 for a shocking crime: imprisoning his own daughter Elisabeth for 27 years in a basement dungeon of his own design, fathering seven children with her, and keeping the children captive in the dungeon for their entire lives. Josef's wife Rosemarie claimed to be utterly ignorant that this was all happening literally under her feet, but you can be the judge of that after reading this grim tale.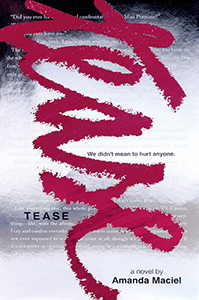 Tease

Author: Amanda Maciel
If anyone dares to reminisce about high school sweethearts in your presence, just hand them this brutal novel about the effects of bullying. Sara is a junior in high school, with a senior boyfriend, a super-popular best friend, and seems to be the girl who Has It All.  She also has two younger brothers for whom she is responsible, a passive, insecure personality, and a tendency to allow her forceful BFF to dictate her actions. By the end of the summer after her junior year, it's all escalated into a nightmare that leaves one child dead by her own hand and others, including Sara, being held responsible. The book goes from a tragic story of bullying to a staggering condemnation of our cultural blindness about the social perils of adolescence. There are a lot of victims, a lot of blame to be shared, and zero school nostalgia. Read our full review.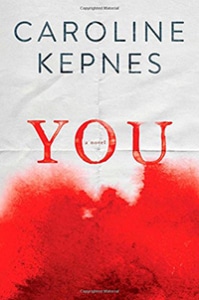 You: A Novel

Author: Caroline Kepnes
It's a thin line between romantic wooing and obsessive stalking. Well, no, not really, but try telling that to Joe Goldberg, a blue-collar bookstore employee with a serious chip on his shoulder about the 1%. When Guinevere Beck (LOL) comes into his store one day to browse and flirt, he makes a note of her name… and then dedicates every waking moment to cyber-stalking her. Which, frankly, isn't difficult, as she's a bit of an exhbitionist, tweets frequently, and overshares both online and in real life. Joe engineers a creepy "accidental" meeting, and continues to manipulate his way into Beck's life — but she may have her own dark secrets, too. Anyone who despises those stalkerish "meet-cute" rom-coms tropes that would actually get you arrested in real life — which should be everyone reading this list — will feel vindicated at this subversion of romantic cliches.
Related book lists to check out:

Latest posts by Stephanie Perry
(see all)