Jane Eyre Retellings? Reader, We Reviewed Them
There's nothing quite like Jane Eyre, that classic gothic romance about a young Victorian woman torn between passionate love and her spiritual integrity. Or, well, maybe there is, actually. These modern retellings of Jane Eyre have settings ranging from 1950s Britain to a steampunk alternate universe powered by fairy technology. Will one of these adaptations win your heart?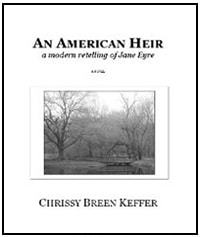 An American Heir: A Modern Retelling of Jane Eyre

Author: Chrissy Breen Keffer
One problem with moving a classic story two centuries into the future is making the plot adapt to a drastically different society. Many of Jane's challenges come from refusing to compromise her integrity or her independence in exchange for material comforts or social standing. In this version, Bea Stephens is an intelligent but cash-strapped young woman who quits college because she's out of money (what, no student loans?) and takes a job as a nanny to save up so she can go back to school. Her boss, wealthy hotel magnate Ethan Stuart, is a temperamental guy with secrets of his own. This retelling is unique in that it retains the strong spiritual elements that were so central to the original Jane Eyre.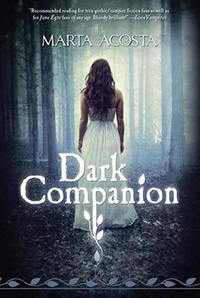 Dark Companion

Author: Marta Acosta
For everyone who wished Jane Eyre could be more like Twilight, your wish has been granted! In this paranormal gothic romance, Jane Williams is a young orphan who's grown up in a series of foster homes. She wins an academic scholarship to the elite Birch Grove Academy, makes new friends, and even has a crush on the headmistress's son Lucien… but of course it's too good to be true. Sinister rumors about a teacher's wife who committed suicide, the mysterious disappearance of the previous scholarship student, and the strange dislike of Lucien's brother Jack all add up to a creepy mystery that Jane's life may depend on.
The Flight of Gemma Hardy

Author: Margot Livesey
Apparently, 1950s Scotland was such a grim, Dickensian place that this retelling isn't such a huge cultural jump. Gemma Hardy is a young orphan who's taken in by a kind uncle, only to lose him as well. After her uncle's death, her aunt's cold neglect makes Gemma eager to go to boarding school. But paying her way as a cleaning girl means she's always exhausted and permanently behind in school. Gemma's hard work seems to finally be rewarded when she gets a dream job as an au pair in the beautiful, remote Orkney Islands, complete with hot dad. By all accounts, the Big Reveal is kind of a letdown in this one, and without it, the last act of the book doesn't make much sense, so don't hold your breath waiting for crazy attic ladies to burn the place down.
Ironskin

Author: Tina Connolly
Since Jane Eyre contains some gothic and supernatural themes, a fantasy retelling seems totally plausible. Five years after the Great War's end, Jane Eliot is an "ironskin" who wears an iron mask to contain a fairy curse. When she sees a job listing for a governess to help with a "delicate situation," Jane reads between the lines and guesses the child is fey-cursed too. As she teaches the willful Dorie to control her curse, Jane is surprised to discover herself falling in love with her employer, the enigmatic "artist" Edward Rochart. This is the first in a series, so there's a distinct jumping-off point from the original plot, which I imagine will only diverge further in later books.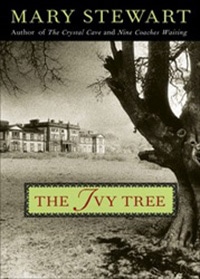 The Ivy Tree
(Rediscovered Classics)
Author: Mary Stewart
Here's another retelling that's set in the UK of the 1950s. Mary Grey agrees to pose as Annabel Winslow, the heiress of a wealthy farm in northern England called Whitescar when Annabel's cranky grandfather dies. Coached by her employer, Annabel's cousin Con, Mary's impersonation goes well at first… until she discovers a secret lover whose existence may ruin their careful schemes. With a bleak, spooky setting, mistaken identities, and gothic suspense, this may be a little more Wuthering Heights than Jane Eyre, but who cares?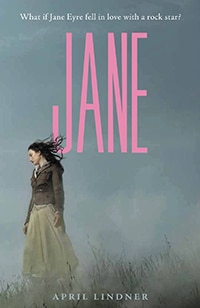 Jane

Author: April Lindner
And now we have another college-dropout-turned nanny update. (I guess there are only so many modern equivalents for a live-in governess.) When the death of her parents leaves her unable to afford school, Jane Moore drops out of Sarah Lawrence. Instead, to earn money to return to school, she takes a job as a nanny for aging rock star dad Nico Rathburn. At first, the quiet and practical Jane is overwhelmed by the lavish estate and glamorous groupies, to say nothing of the mysterious late-night shrieking and creepy strangers on the third floor, but she manages to overcome all that thanks to her love for Nico… until his secrets are revealed. If you're creeped out by a 19-year-old nanny hooking up with a Cool Dad, you might want to skip this one.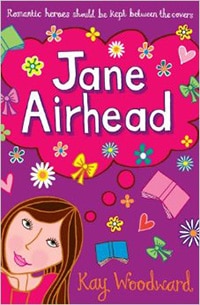 Jane Airhead

Author: Kay Woodward
Meant for younger tween readers, this is an unusually light-hearted retelling of the gloomy original. At 13 years old, Charlotte is obsessed with Jane Eyre and fantasizes about wafting around a gothic mansion in Yorkshire. Instead, she's a student at Harraby Comprehensive School and her crush doesn't even know she's alive. Fed up with her own boring love life, Charlotte decides to find a Rochester for her mother — and the handsome new French teacher, Mr. Grant, seems to fit the bill nicely. But when he turns out to be sarcastic and rude, Charlotte wonders if her matchmaking scheme is falling apart. No big drama or fleeing across the moors here, just a charming little Eyre-inspired story that doesn't require knowledge of the original to enjoy.
Jane Steele

Author: Lyndsay Faye
Jane Eyre as serial killer? Well, that's a reimagining, for sure. A troubled orphan, Jane Steele is tormented by a cruel aunt and bullying cousin, then at a nightmarish school, until she escapes and runs away to London — leaving a trail of bodies behind. Jane scrapes together a living writing ghastly "last confessions" of hanging victims… until she learns that her horrible aunt is dead, the house has been bought by a Charles Thornfield, and he's looking for a governess. Suspecting that she is the rightful heir to the estate, Jane takes the position under an assumed name, and finds her unhappy childhood home filled with unusual characters. Jane finds herself falling for Charles, but how long can she hide her true identity — and her murderous past?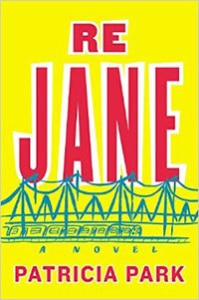 Re Jane

Author: Patricia Park
This novel's clever title refers not only to the concept of rebooting Jane Eyre, but also the heroine, Jane Re (a Korean surname often rendered as "Lee" in the U.S.). Unfortunately, that's pretty much where the resemblance to the original ends. Jane is an orphan sent off to America to live with her harsh, critical Uncle Sang and Aunt Hannah. When the early-200s dot-com bubble bursts, Jane's post-college job offer vanishes, and in her desperation she takes a nanny job with an eye-rolling caricature of an academic couple and their adoptive Chinese daughter. Where Jane Eyre is independent, steadfast in her beliefs, and willing to suffer for her integrity, Jane Re is whiny, weak, and mostly defined by her failure to belong to this group or that. But if you've always wanted to see Jane Eyre redone as chick fiction, now's your chance.
Rebecca

Author: Daphne du Maurier
I don't really agree that Rebecca is a Jane Eyre retelling, but since everyone else seems to think so, I'm including it here. Our famously unnamed narrator is a young and naive orphan working as a lady's maid in Monte Carlo when she meets wealthy widower Maxim de Winter. Swept up in a whirlwind romance, she impulsively marries him, but when the honeymoon is over and they return to Maxim's imposing mansion in the country, our heroine quickly realizes she's in over her head. Constantly compared to Maxim's beautiful, glamorous, high-society first wife Rebecca — and coming up short — our heroine is already starting to unravel when she discovers that Rebecca had some nasty secrets of her own.
If that's not enough modern retellings of Jane Eyre for you, here's a huge list of "prequels, sequels, spin-offs and inspired bys/based ons" for further reading. (The original post dates from 2010 but was updated in 2014, so it's pretty current.) Or check out this Goodreads list of Jane-Eyre-esque books.
Sign up for our newsletter and get more awesome book lists in your inbox!
You might also like:

Latest posts by Stephanie Perry
(see all)