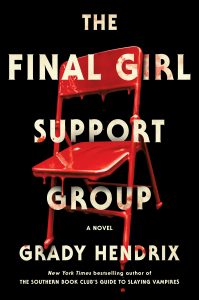 When What Happens in Therapy Doesn't Stay There
Author: Grady Hendrix
What happens when a real-life group of final girls gets together with a rock star therapist for a weekly support group? What happens when years later those girls start to go missing, one by one? What happens when the most paranoid final girl, the one who lives in a booby trapped apartment and talks to her plant, is the only one who can figure out what is going on? What happens if she figures out who is steadily picking off the world famous final girls and no one will listen?
I came to The Final Girl Support Group reluctantly at the behest of a book group. I was not a fan of Riley Sager's Final Girls, that semi-recent bestseller that capitalized on the TV scream queen/slasher genre in an irreverent bow to the popular and the grotesque. Yet I decided to go forward and read this book with its bow-to-bad-movies pop-culture references in the guise of a half thriller, half super dark comedy. Did I love it . . . no. Did I hate it . . . also no. For what it is the book is interesting, albeit flawed, and while it was entertaining enough to keep me reading without complaint, it didn't change my mind or attract me to further adventures with Grady Hendrix, despite the clever layout and multi-media approach that has a very Good Girls Guide to Murder vibe.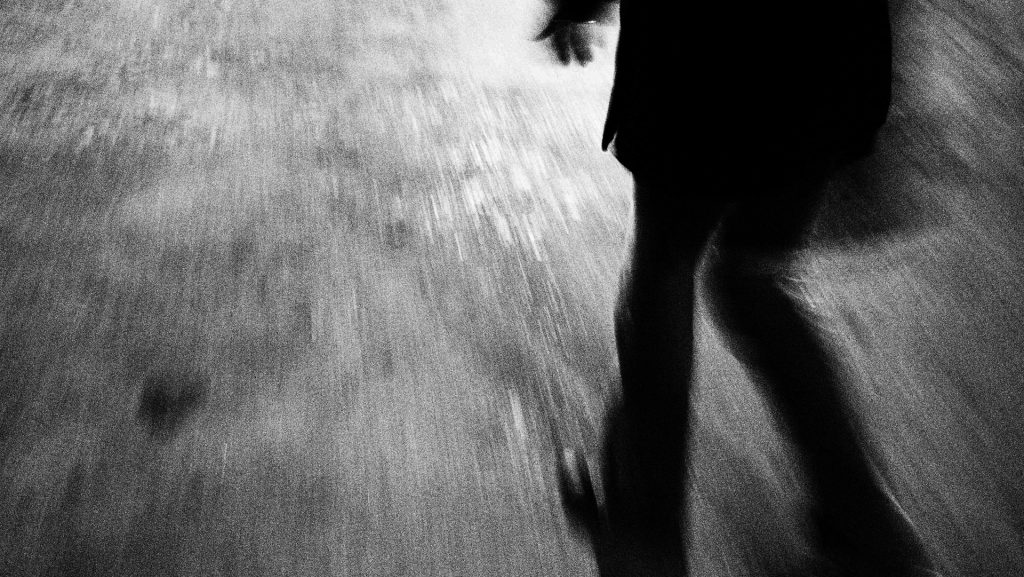 The story has five final girls, plus some supporting characters. The final girls, according to several reviewers on Good Reads with more expertise, are all references to famous slasher-gone-wild movies (think Texas Chainsaw Massacre and Nightmare on Elmstreet). I didn't really pick this up, and I feel like this homage to horror cinema is more targeted toward readers more involved with the slasher genre than yours truly (I gravitate toward monster movies myself).
Despite the back-story for each girl, it was nearly impossible for me to keep them all separated and remember who was who. Even though I read The Final Girl Support Group fairly quickly, I still found myself turning back pages, trying to remember who a key character, either good or bad, actually was.
Then there is the cleverness, the twists, the typical untrustworthy narrator with emotional issues and a shady history. None of it was bad, but it was all so very typical. Entertaining at the moment, but not enough to make me truly involved. I didn't mind reading this book (it helps that I read so many at once), but I was never excited by it. If I had lost the book or someone taken it away, I wouldn't have been upset that I didn't get to know the identity of the killer or what finally happened.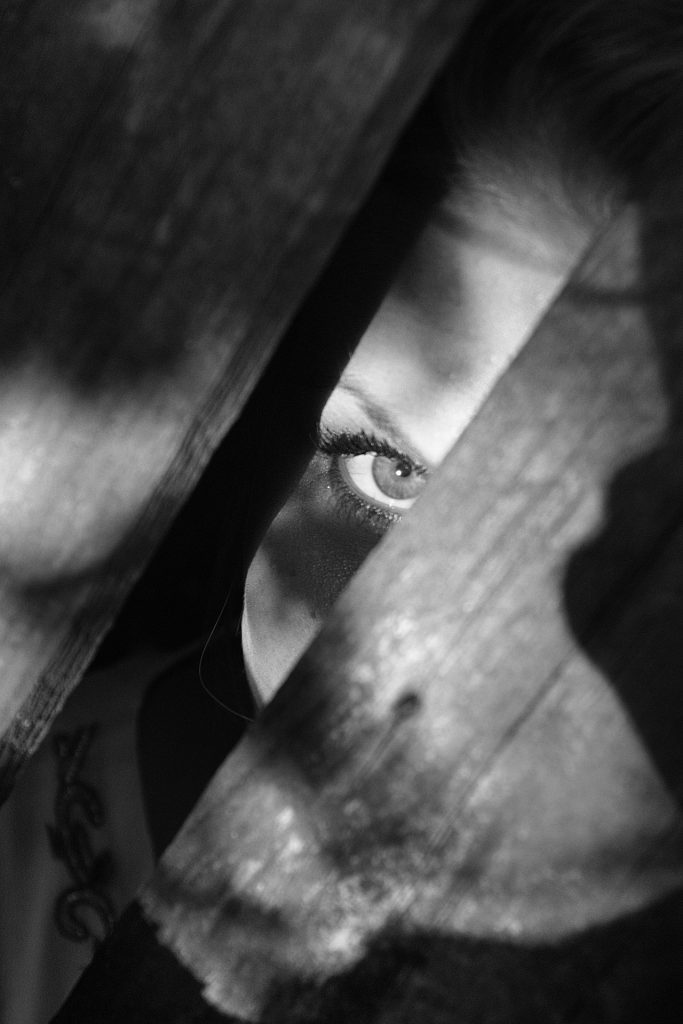 The bad guy/girl is really the one who appeared innocuous all along (of course). I can't say more without spoiling the ending, but while it was enjoyable, it was just as predictable as the slasher films it honors. If you like slashers, then you'll probably love this book and its quirkiness, especially the fake scholarly segments between chapters that ironically discuss the culture. In all honesty, I could see this story being brilliant, not as a book, but as an movie, a more serious Shaun of the Dead or Zombie Strippers, both films that make fun of their own genres while also delivering a decent story. This is the kind of movie I'd love to see, but not really the kind of book that I'm drawn to reading.
It's hard to write a review of a book that was just ok. Part of my ambivalence stems from that fact that on my own, I wouldn't have sought this story out. It's not my type of story, and while I have read stories I thought that I wouldn't care for before and have been converted by the magic of the telling, The Final Girl Support Group is not that kind of book. It's made for a certain audience with certain expectations. It's clever in portions, fast paced and tricky in others, tongue-in-cheek in many aspects, part thriller, part sarcasm wrapped in a horror veneer. It's not bad, but I still don't "get" the fuss, and while I enjoyed it well enough, I was glad to be finished and shove it into my Little Free Library.
– Frances Carden
Follow my reviews on Twitter at: https://twitter.com/xombie_mistress
Follow my reviews on Facebook at: https://www.facebook.com/FrancesReviews

Latest posts by Frances Carden
(see all)