It's been a long (long, long) time since my own senior prom, but right now is prime prom season for Kids Today, so let's talk YA prom books! From the elaborate and expensive "promposals" to the tearful drama of not getting asked (or accepted) by the right person, it's a high-stakes rite of passage! Whether you're headed to prom yourself or helping someone else survive prom season, we've got funny, scary, and romantic YA prom books for every mood.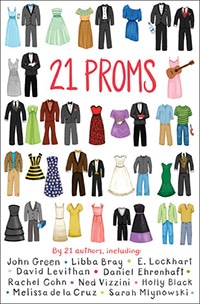 21 Proms

Editors: David Levithan, Daniel Ehrenhaft
This anthology of 21 authors runs the entire gamut of prom-related emotions: funny, sad, disastrous, and thrilling. Authors such as John Green, David Levithan, Daniel Ehrenhaft, and Melissa de la Cruz contribute short stories, real-life stories, and even a one-act play about the joys and heartbreak of this teen rite of passage. Prom haters will enjoy "The Great American Morp" by John Green, in which two friends throw the ultimate anti-prom party.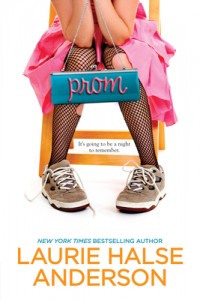 Prom

Author: Laurie Halse Anderson
In this quick, light read, Ashley is a high school senior from a lower-middle-class background who's dating a high school dropout. Graduation is around the corner, but she has no college plans and isn't sure what comes next. But when the math teacher steals the school's prom fund, Ashley gets caught up in creating the Best Prom Ever out of next-to-nothing because it means so much to her best friend, Nat. Ashley is a likable and relatable character for teen readers.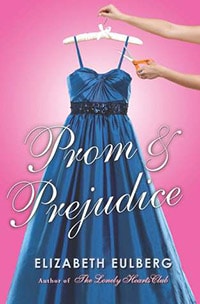 Prom and Prejudice

Author: Elizabeth Eulberg
You knew the inevitable Jane Austen adaptation was coming! In this modern retelling of Pride and Prejudice, Lizzie Bennett is a scholarship student and musical prodigy at an elite Connecticut school. Austen's self-centered social climbers turn out to be a pretty good fit with the wealthy mean girls and rich-kids-of-Instagram stereotypes of today. You don't have to be familiar with the original to enjoy this update, but it makes it more fun to anticipate each twist and turn of the plot.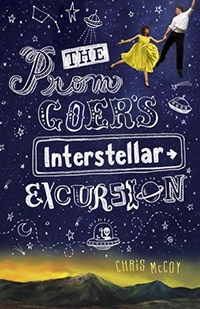 The Prom Goer's Interstellar Excursion

Author: Chris Mccoy
With just a few days to go until prom, Bennett manages to get his dream girl, Sophie, to agree to be his date — moments before she gets abducted by aliens in the middle of the New Mexico desert. Logically enough, Bennett hitchhikes off-planet with a band of alien musicians to get her back. Can Bennett get through outer-space rock concerts, an extraterrestrial reality show, and the demands of his new alien friends and rescue Sophie in time for prom? It's a very silly premise, so don't expect serious sci-fi, just a fun and humorous adventure about someone with bigger prom problems than you.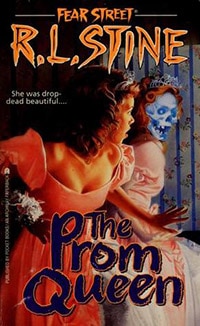 The Prom Queen
(Fear Street Book 15)
Author: R.L. Stine
An oldie but a goodie, this classic Fear Street novel was passed around my group of junior-high friends until the cover wore off. Lizzie McVay and her friends — Simone, Rachel, Dawn, and Elana — have all been nominated as Shadyside High's prom queen for the spring dance. In addition to the tiara and the bragging rights, the prom queen receives a $30,000 scholarship to a nearby college (remember, that was worth a lot more waaay back then). But is it worth killing over? When the girls start disappearing one by one, it seems that someone thinks so. Can Lizzie unmask and stop the murderer before it's too late? It's worth a read for that amazing cover art alone.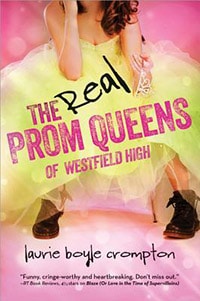 The Real Prom Queens of Westfield High

Author: Laurie Boyle Crompton
When Shannon Depola gets voted Least Likely to Be Prom Queen in a class survey, she knows something has to be done. Enter the Prom Queen Wannabees! Shannon and two other social outcasts are chosen to star in a hidden-camera reality show sponsored by a fashion and cosmetics brand — and the prize is one million dollars (sorry, R.L. Stine). But when Shannon and her "costars" learn that it's not worth the money to promote the body-shaming and self-hatred behind Big Beauty Business, is it too late to reclaim their true identities and friendships… and maybe even a chance at love?
For more great new YA novels, check out our 2015 YA Release Dates page! And be the first to know about new blog posts when you sign up for our newsletter.

Latest posts by Stephanie Perry
(see all)