Every Parent's Nightmare
One odd quirk about getting most of my books from the library is that every now and then, there will be a weird synchronicity effect. Suddenly, I'll get five books in a row about serial killers, or medieval history, or North Korea, even if I requested them at completely different times. Well, lately I've been on a run of mysteries and thrillers involving lost children: kidnappings, deaths, and disappearances. Try one of these lost children thrillers and see if you can solve the crime and/or guess the twist ending! (Except if you're a parent of a young child — then don't read any of these, ever.)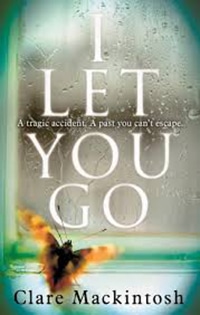 I Let You Go

Author: Clare Mackintosh
This romantic thriller is full of twists and turns. Jenna Gray suddenly moves to a run-down cottage in a tiny Welsh coastal town, trying to flee the memories of a fatal car accident and her grief over her dead child. Can she make a fresh start, or will the past catch up with her? Meanwhile, alternating chapters follow a pair of Bristol police detectives trying to find the perpetrator of the hit-and-run. As their shared obsession with the difficult case grows, so does their attraction to each other — but is it worth destroying a marriage over?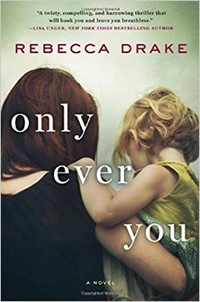 Only Ever You

Author: Rebecca Drake
It's every parent's nightmare: Jill Lassiter turns away for a moment at a busy playground, and her three-year-old daughter Sophia disappears for nearly an hour. When Sophia reappears, everyone is relieved — except for Jill, who finds what looks like a tiny puncture mark on the girl's arm. The police don't take Jill's concerns seriously, which is too bad, because someone is stalking the family, getting closer and closer. When Sophia vanishes again a few months later, suspicion falls on Jill and her husband David. As their marriage starts to come apart under the strain, Jill realizes that it's up to her to figure out who has taken Sophia.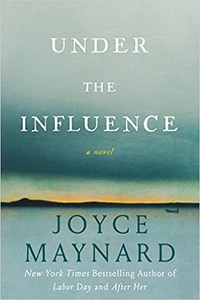 Under the Influence

Author: Joyce Maynard
Helen's life has been destroyed by alcohol. After the collapse of her marriage and losing custody of her seven-year-old son, she's abandoned her dreams of being an art photographer, making ends meet by taking school portraits and working shifts for a caterer. So when Helen meets the rich and glamorous Ava and Swift Havilland, she's immediately infatuated with them both. The Havillands run a dog-rescue charity, throw fabulous parties, and fill their home with expensive modern art — and they take Helen under their wing. The Havillands hint that they could use their influence to help Helen get her son back, and Helen falls further under their spell: running errands for them, doing their chores, even pushing away a kind but unexciting suitor that the Havillands don't approve of. But when Helen witnesses an incident involving Swift, his adult son, and the housekeeper's daughter, she's faced with a terrible choice. Should she keep silent about what she's seen if it means a chance of getting back her own son?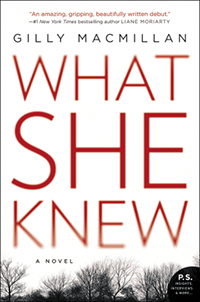 What She Knew

Author: Gilly Macmillan
I'm definitely getting the impression from these books that you should never, ever let go of your child's hand from birth until they turn 18. Rachel Jenner is walking through a park with her son, eight-year-old Ben, and when he asks to run on ahead, she thinks nothing of it… until he disappears. As the police are called in and search parties begin, Rachel — still fragile after a recent divorce — starts to unravel. One by one, suspicion falls on Rachel's freshly remarried ex-husband, her supermom sister, and then Rachel herself. Racing against time, Rachel frantically tries to solve the mystery, but there are things she doesn't know about the people who are closest to her. Read our full review.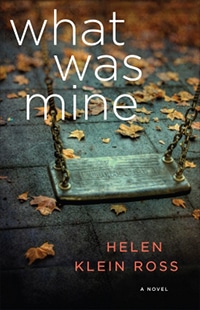 What Was Mine

Author: Helen Klein Ross
The secret to being a career mom who has it all? Just take somebody else's baby! Lucy Wakefield, desperate for a child, swipes an unattended baby girl out of a shopping cart — and gets away with it for a long time. Faking adoption papers and changing the girl's name, Lucy manages to keep her secret for 20 years. But when the deception finally comes apart and Mia figures out her true identity, she is furious about a lifetime of lies. Mia reunites with her birth mother, but trying to fit in with her birth family has its own complications. Meanwhile, Lucy flees the country to avoid prosecution, but is she willing to leave her entire life — and any chance for reconciliation with Mia — behind forever?
Sign up for our newsletter and get more awesome book lists in your inbox!
You might also like:

Latest posts by Stephanie Perry
(see all)