The store shelves are overflowing with pastel-wrapped candy, while eyeballs, throats and noses everywhere are getting itchy and congested: it must be spring! So here's a basketful of the freshest new books — fiction and nonfiction — to celebrate the new season. From true-crime history to near-future sci-fi to dystopian novels ripped from today's headlines, there's something here for every reader who's just now emerging, bleary and yawning, from a winter hibernation.
MARCH
Before She Knew Him: A Novel (out now)
Author: Peter Swanson
There seems to be no end to the marital thriller trend, so who are we to stop? Henrietta, aka Hen, and her husband Lloyd have just settled down in a new house outside Boston. With the help of some new meds, she's got her bipolar disorder under control and is ready to return to her work as an illustrator in a nearby studio. But Hen's newfound calm starts to crumble when they meet their next-door neighbor — and Hen recognizes an unsettlingly familiar object on their shelf. It's a sports trophy that looks identical to one that went missing from the home of a young man who was murdered two years before. Hen knows this bit of trivia thanks to a true-crime obsession that she's learned not to share with anyone; it's gotten her in trouble before. But the more she watches the neighbor, the more certain she becomes that he might be connected to the murder — and that he's got something else planned. But in this game of cat and mouse, who's really hunting who?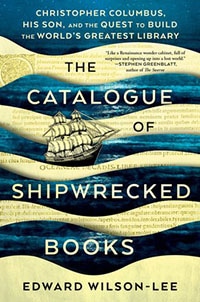 The Catalogue of Shipwrecked Books: Christopher Columbus, His Son, and the Quest to Build the World's Greatest Library  (out now)
Author: Edward Wilson-Lee  
We all know the story of Christopher Columbus, or at least what we were taught in school. But how many of us are familiar with his illegitimate son, Hernando Colón? Hernando traveled with Columbus on his last journey to the New World — an ill-fated voyage that ended in mutiny and shipwreck. Just 18 when his father died, Hernando's version of charting the ends of the known world took a different form: he wanted to build a library to collect everything ever printed, organized by a comprehensive system of catalogs. His library was unique in its philosophy, seeking to include popular and ephemeral works like song lyrics, newspapers, and pornography. The poignant story of his impossibly daring project makes for a captivating true tale of adventure, perfect for a modern book lover.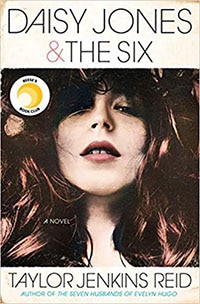 Daisy Jones & The Six: A Novel (out now)
Author: Taylor Jenkins Reid  
You've probably already heard the buzz about this rock 'n' roll novel set in the late 1960s. Daisy is a young woman in L.A. who spends her time sneaking into clubs and having sex with rock stars — but what she really wants is to be onstage, singing at the Whisky a Go Go. Soon enough, she's making heads turn, as much for her wild beauty as her singing talent. Meanwhile, an up-and-coming band called The Six, led by bad-boy Billy Dunne, is also getting noticed. When a producer has the inspiration to put them together, music history is made. Written as an oral history of one of the biggest (fictional) bands of the 1970s, this novel captures a long-past era of American music history.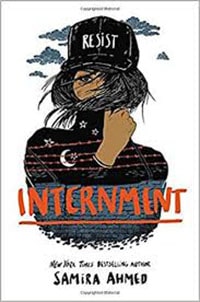 Internment (out now)
Author: Samira Ahmed  
Dystopian novels don't exactly count as escapist fiction these days, but that doesn't stop me from snapping them up. Internment is set in a near-future United States, where 17-year-old Layla Amin and her parents are sent to a Muslim-American internment camp. Far from being intimidated, Layla fights for freedom, starting a revolution against the camp director and his guards with the help of her boyfriend on the outside and her new friends on the inside. This bleak scenario seems ripped from the headlines — and that's why it's so important to read.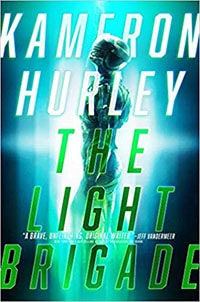 The Light Brigade (out now)
Author: Kameron Hurley  
In this sci-fi novel of the future, interplanetary war is a fact of life. Soldiers are transformed into particles of light and beamed around the galaxy to fight on various battlefronts, and "the Light Brigade" is the nickname for the soldiers who come back oddly changed. Dietz, a new recruit, just wants to follow orders, but begins to experience combat drops that don't sync up with the platoon's. Worse yet, Dietz's unauthorized travel reveals a version of the war that's drastically different from what those in command are telling the soldiers. Is Dietz going crazy from light-speed travel, or is there something not quite right about this galactic war and what it's doing to its soldiers?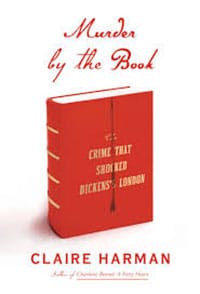 Murder by the Book: The Crime That Shocked Dickens's London (out now)
Author: Claire Harman  
Victorian London loved true crime as much as we do today — which was just as well, since they had some truly gruesome crimes. Such as the murder of Lord William Russell, who was discovered in May 1840 with his throat cut, sending all of London into a tizzy. Police suspected his valet, Courvoisier, but the evidence was thin. The vital clue came from an unexpected place: Courvoisier's reading material. Recent innovations in printing had made books inexpensive and abundant, and novels were becoming more and more popular; London loved to read, and true-crime stories were among its favorites. Dickens and Thackeray were both deeply affected by the bloodthirsty tales: Dickens admired them, while Thackeray decried them. One popular trashy novel was Jack Sheppard, starring an unrepentant criminal who escaped punishment over and over — a book that Lord Russell's murderer would cite in his own defense when confessing his guilt. Part true-crime account, part history of the novel, this is sure to delight crime lovers and history buffs alike.
APRIL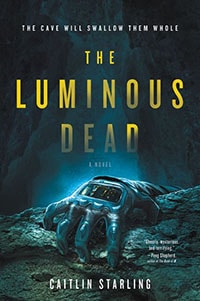 The Luminous Dead (available April 2)
Author: Caitlin Starling  
Danger, isolation, and grueling conditions — other planets are the ultimate hostile work environment. So why would anyone agree to go? Gyre Price bamboozled her way into joining the interplanetary expedition, hoping the work of mapping mineral deposits would be boring but profitable and, crucially, safe. Unfortunately, she's stuck with Em, whose managerial skill set includes drugging her staff, strategically withholding vital information, and threatening employees with exposure of their secrets. As conditions worsen, Gyre descends into paranoia and anger, and some of the most dangerous threats come from inside her own mind. But she's not wrong about one thing: someone is out to get her.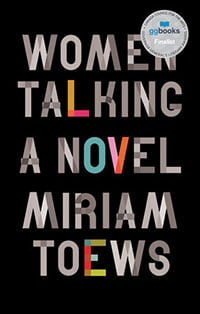 Women Talking (available April 2)
Author: Miriam Toews  
This novel, based on true events, tells the story of eight Mennonite women who secretly gather in a hay loft to hold a clandestine meeting. For years, these women — as well as over a hundred others in their community — have been tormented by demons that come in the night to punish them for their sins. Or so they thought. In fact, the women have learned, they were drugged and assaulted by a group of Mennonite men, their own neighbors and kinfolk. While the men are away in the city, trying to raise enough money to bail out the accused rapists and bring them home, the women have an enormous decision to make: should they stick with their community, or should they run away and risk life on the outside? A fascinating glimpse into an insular world that most of us know little about.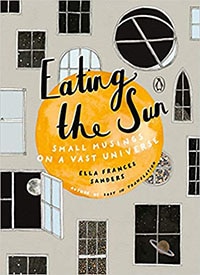 Eating the Sun: Small Musings on a Vast Universe (available April 16)
Author: Ella Frances Sanders
Dude… aren't we all just, like, stars? Despite the stonerific title, Eating the Sun isn't a bunch of random hippie musings. Instead, it's a science book about the marvels of the universe, written for the layman. From the orbits of planets to the passing of time, our world is governed by natural principles and laws that we take for granted. This little book will clue you in to some of the universe's amazing phenomena and enhance your appreciation for the commonplace wonders that surround us.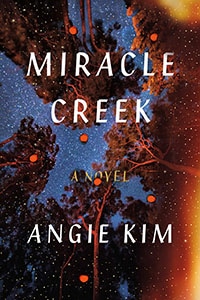 Miracle Creek: A Novel (available April 16)
Author: Angie Kim  
Somewhere in small-town Virginia, Young and Pak Yoo operate a highly experimental medical device nicknamed the Miracle Submarine — a pressurized oxygen chamber where patients take "dives" in the hopes of curing everything from autism to infertility. But when the submarine suddenly explodes, killing two people, the resulting murder trial will turn their rural community upside down. Was the culprit a disgruntled patient, an irritated neighbor… or the Yoos themselves, hoping to score an insurance payout and cash out? As the trial unfolds, secrets and relationships will come to light, while the town splinters into factions over guilt and innocence. Part courtroom drama, part immigrant story, and part small-town portrait, this debut novel is sure to keep those pages turning.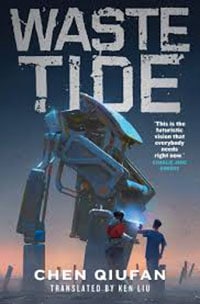 Waste Tide (available April 30)
Author: Chen Qiufan, Translator: Ken Liu
For fans of The Three-Body Problem (also translated by Ken Liu) or the recent movie "The Wandering Earth," here's another new sci-fi novel by a Chinese author. Mimi is a waste worker on Silicon Isle, an island off China's coast where the world's trashed electronics are sent off to be recycled. Cellphones, laptops, and bionic limbs pile up in mountains, polluting everything they touch. Waste workers are lured by the thousands with promises of steady work and better living conditions, only to find the work dangerous and dirty and their bosses cruel. Meanwhile, local gangs vie for control of the area, American investors want to wring more money out of the Isle, and eco-terrorists just want to watch it all burn. As an economic war erupts, Mimi and her fellow workers must pick a side — and fight for humanity's future.
MAY
The Farm: A Novel (available May 7)
Author: Joanne Ramos
Somewhere in upstate New York — don't bother asking where — is a luxurious resort where the conditions sound heavenly: organic meals, personal trainers, and daily massages, all for free. Better than free — the guests are getting paid vast sums of money to be there. Here's the catch: for the duration of your nine-month stay, you can't leave the grounds, your location is tracked, and you're completely cut off from your regular life while you incubate a stranger's designer baby. Jane, an immigrant from the Philippines, is out of options and desperate when she agrees to a stay at Golden Oaks, aka "The Farm." But now that she's actually pregnant — and worried about the family she left behind — Jane feels she must find a way to connect with the outside world. But how can she do it without risking the fat paycheck that could turn her entire family's lives around? The scariest thing about this novel is how believable the premise is.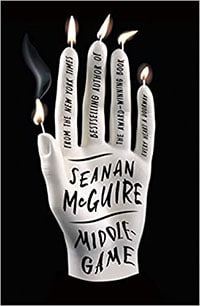 Middlegame (available May 7)
Author: Seanan McGuire  
There hasn't been enough fantasy on this list, so let's fix that right now! Roger and Dodger are two very special twins. Roger is gifted with language and words, and intuitively understands the world-changing power of storytelling. Dodger is obsessed with numbers, and understands the world through mathematics. Although they don't know it yet, the unusual twins aren't quite human: they're the creations of Reed, an alchemist carrying on a long tradition of dabbling in dark arts. He created Roger and Dodger for a purpose — to seize power, and to take him along with him for the ride. But what will happen when his clever creations figure out his sinister plans?
Disappearing Earth (available May 14)
Author: Julia Phillips  
This inventive novel explores the effects of a traumatic crime in the unexpected ways it ripples outward into the community where it happened. On a summer day, two sisters, aged eight and eleven, disappear from the beach of the peninsula in northeastern Russia where they're from. As weeks, then months, pass, the police investigation leads to nothing, but it doesn't mean the crime has been forgotten about. We meet a variety of characters who are connected, in some way, to the girls' disappearance: a neighbor, a witness, a detective. As suspicion and tension descends on the tightly-knit community, unspoken stereotypes surface and accusations are flung… or maybe it's just easier to blame an anonymous outsider than to face the idea of a criminal in their midst.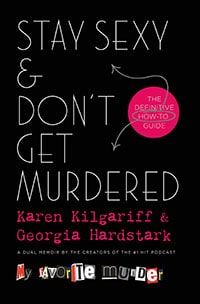 Stay Sexy & Don't Get Murdered: The Definitive How-To Guide (available May 28)
Authors: Karen Kilgariff, Georgia Hardstark
Sure to be the highlight of the spring list for murderinos, Stay Sexy & Don't Get Murdered is the joint memoir from Karen Kilgariff and Georgia Hardstark, co-hosts of the hit true-crime podcast (yes, that's a thing) My Favorite Murder. This deeply personal account reveals never-before-heard tales about their struggles with substance use and abuse, depression, and other mental health issues. Karen and Georgia, not known for holding back anyway, open up about the successes and failures in their lives that got them to where they are today. As they're known for in the podcast, they advocate for self-care and women prioritizing their own instincts and safety over societal expectations of how women should behave. And, of course, they'll dish about their top true-crime obsessions!
You might also like:

Latest posts by Stephanie Perry
(see all)