Spring has sprung (according to my calendar, if not my thermometer), the pollen is invading, and a juicy new crop of books is in bloom! If you're emerging from hibernation ravenous for some new reading, there's plenty already out, and even more coming soon. Take a look below for the hottest new spring 2018 books: thrillers, sci-fi, YA, historical fiction, nonfiction and more!
OUT NOW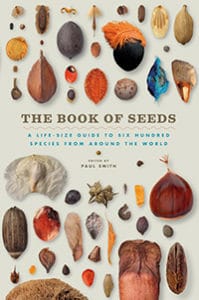 The Book of Seeds: A Life-Size Guide to Six Hundred Species from around the World
Editor: Paul Smith
Consider the humble seed: nature's own hardy, compostable packaging for plants of all kinds, they're designed to be carried on the wind, eaten and pooped out by animals, or wait patiently in hibernation for decades until they're cracked open by fire. This lovely book catalogs 600 different types of seeds, with handy descriptions and close-up images. Perfect for your favorite gardener, biologist or nature lover to leaf through and dream of spring.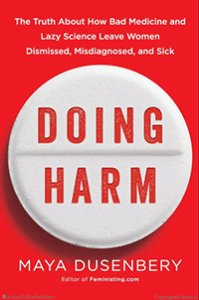 Doing Harm: The Truth About How Bad Medicine and Lazy Science Leave Women Dismissed, Misdiagnosed, and Sick
Author: Maya Dusenbery  
This eye-opening book is the first comprehensive look at how sexism in medicine harms women today. Women suffering from diseases without visible symptoms, like fibromyalgia or chronic fatigue syndrome, are labeled as difficult or complainers, their pain and symptoms dismissed. Using scientific research, interviews with doctors, and personal stories of women across the country, this book demonstrates how medicine has disregarded problems that disproportionately affect women, or how biological differences between sexes affect everything from disease symptoms to how drugs are metabolized. It wasn't so long ago that a variety of women's illnesses and complaints were dismissed as "hysteria," and that sexism and dismissal lingers today, affecting how women experience every aspect of health care. As scary as it is validating, this is an important topic for women to explore.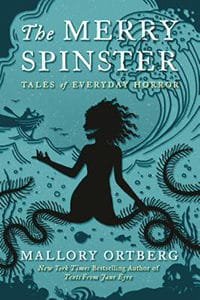 The Merry Spinster: Tales of Everyday Horror
Author: Mallory Ortberg  
You may recognize Mallory Ortberg's name from her humor writing on The Toast, her current gig as Slate.com's Dear Prudence, or her first humor book, Texts from Jane Eyre. Now she's back with a collection of darkly witty stories inspired by classic fairy tales. Equal parts sinister and familiar, these tales take traditional folk tales and give them a psychological twist. Delve into these unsettling stories… if you dare!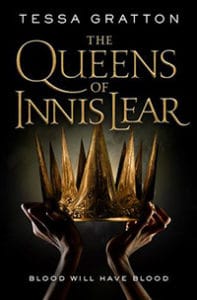 The Queens of Innis Lear
Author: Tessa Gratton
Tessas Gratton's debut adult fantasy novel is a loose take on Shakespeare's King Lear, but with a modern edge. One of the king's three daughters — Gaela, Regan, and Elia — will rule the kingdom after he dies, and the king asks each one why she should inherit the throne. Elia is the king's favorite, but when she refuses to be pitted against her sisters, the king strips her of her royal title, leaving the island to Gaela and Regan. The sisters will have to defend their kingdom from invaders who would try to take it over… and ultimately, it will be up to Elia to bring peace and protect the throne.
APRIL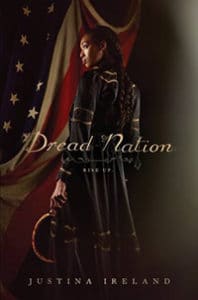 Dread Nation
Author: Justina Ireland  
If you read "Civil War zombie apocalypse" and go UGGHH, rest assured, I'm right there with you. But I've been persuaded that this young-adult novel isn't a flippant attempt at revisionist history and it actually has an interesting take on African-American slavery, Native American boarding schools, and the many chilling ways that humans can be monsters. Jane McKeene was born just days before the dead first rose from the battlefield of Gettysburg, prompting North and South to unite against their horrifying common enemy. Now, laws like the Native and Negro Education Act require children like the biracial Jane to go to combat school to become zombie-fighting warriors. Jane, about to graduate from a Baltimore combat school, hopes to become an elite bodyguard for a wealthy society family, but when families start going missing, she's quickly caught up in a conspiracy — and fighting for her own life.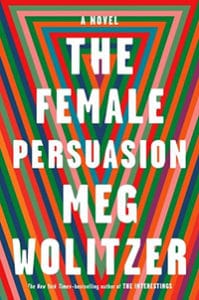 The Female Persuasion
Author: Meg Wolitzer  
Meg Wolitzer (The Interestings, featured in our 2013 summer fiction reading list) returns with a 21st-century story of feminism that's already proven divisive. Greer Kadetsky is just starting college, and struggling with the aftermath of a sexual assault, when she encounters Faith Frank, an iconic figure of the women's movement for decades. It's the beginning of her feminist awakening, and a journey that will entwine her life with Faith's into the heart of modern feminism — yet it's a story that doesn't incorporate intersectionality, and may, therefore, ring somewhat hollow to millennial women. Could be good for shaking up your book club, though!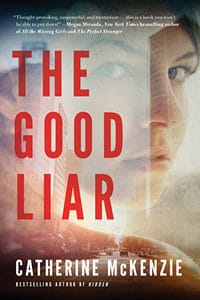 The Good Liar
Author: Catherine McKenzie
All right, finally we're getting into the trashy airport thrillers that haunt my TBR pile! A year ago, an explosion tore apart a Chicago building, forever changing the lives of three women. Now, Cecily is still grieving: she was supposed to be in the building that day, but instead she was out on the street while her husband and best friend died inside. Kate fled thousands of miles away, and lives in fear of the past catching up with her. Franny, searching for her birth mother, was horrified to learn about the explosion on the news — because she knew her mother was inside. As the media obsesses about the one-year anniversary of the tragedy, all three women are desperately hiding dangerous secrets. But how long can they keep their secrets hidden?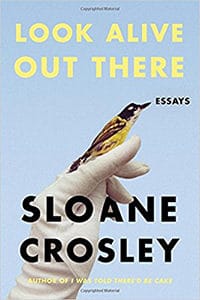 Look Alive Out There: Essays 
Author: Sloane Crosley  
Humor writer Sloane Crosley (I Was Told There'd Be Cake) returns with her latest essay collection and an ever-so-slightly more mature outlook. From climbing volcanoes to befriending swingers, Crosley embraces all kinds of danger in the name of adventure and hilarity. But in between the laughs, she'll surprise you with insightful observations and moments of vulnerability. If you enjoyed her previous books, you won't want to miss out on this new collection.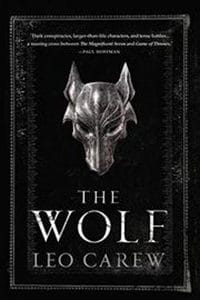 The Wolf
Author: Leo Carew
This epic fantasy with a Norse flavor should be of interest to fans of Game of Thrones. The northern Anakim race are warriors with a deep connection to nature, while the Sutherners are more like your typical Western medieval people. They have an uneasy truce… until Bellamus, a clever Suthern commoner, convinces his king that the Anakim are about to invade and that the Sutherners should strike first. When the heir to the Anakim throne, Roper, is suddenly thrust into power, many factions hope to use his youth and inexperience against him. Who will win in this bloody, violent quest for power?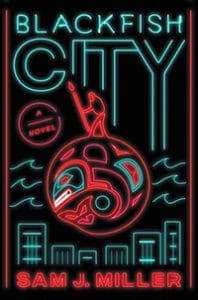 Blackfish City
Author: Sam J. Miller
I was sold on this book as soon as I saw its striking, futuristic cover. This inventive speculative-fiction novel imagines a world after the Climate Wars, where a floating city is built in the Arctic Circle. While everyone has gotten used to harsher living conditions post-apocalypse, things are starting to fall apart in the floating city: crime and corruption are on the rise, while social inequity leads to unrest, and a scary new disease is tearing through the city's residents. Then, a mysterious woman arrives — a woman riding an orca and accompanied by a polar bear. The "orcamancer" seeks out and brings together four very different people from the social margins to ignite the resistance. Can they save their crumbling city before it implodes? This may be technically science fiction, but it addresses some very timely issues about the environment, technology, climate change, and gender identity. One of the spring 2018 books I'm most excited about!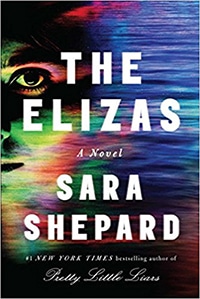 The Elizas
Author: Sara Shepard  
After debut novelist Eliza is discovered at the bottom of a hotel pool, her family figures it's yet another failed suicide attempt. But Eliza insists that she was pushed — and her rescuer is the only person who saw what happened. Intent on getting answers, Eliza conducts her own investigation, ignoring the deadlines for her novel. But why are her editor, agent, and family confusing events from her novel with events from her actual life? As Eliza becomes obsessed with her investigation — and her memory loss around the event — the boundary between truth and fiction begins to blur. Will she ever figure out what really happened?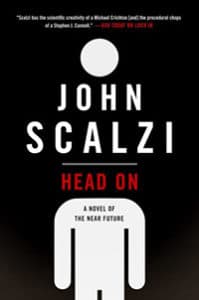 Head On: A Novel of the Near Future
Author: John Scalzi  

In this stand-alone follow-up to the excellent Lock In, FBI agents Chris Shane and Leslie Vann return to investigate special crimes related to Haden's Syndrome. Decades ago, a highly contagious virus swept the globe, leaving millions of people "locked in": completely paralyzed and unable to respond to stimuli, but fully lucid and mentally intact. In the years since then, society and technology have changed drastically to accommodate people with Haden's Syndrome. One example is Hilketa, a wildly popular gladiatorial combat in which the locked-in use their robotic surrogate bodies to battle to the death. But when a star athlete suddenly drops dead on the field, something seems suspicious. The agents follow the trail to the sporting world's dark underbelly, where huge sums of money can be won — and lost — and life is cheap.
MAY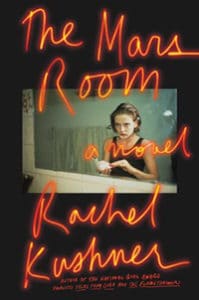 The Mars Room (available May 1)
Author: Rachel Kushner  
In 2003, Romy Hall is just beginning the first of two consecutive life sentences in a California women's prison. Far away from the life she knew and her young son, Jackson, Romy is trapped in a nightmare of pressure-cooker overcrowding, the bullying and violence of the guards, and the surreal strangeness of prison life. Slowly, Romy reveals the circumstances of her past as a drug-using stripper in San Francisco, and the crime that brought her to where she is now. It's a powerful portrait of a troubled woman and a clear-eyed look at the failings of the justice system.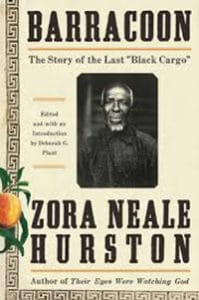 Barracoon: The Story of the Last "Black Cargo" (available May 8)
Author: Zora Neale Hurston  
This newly published work by the author of the classic Their Eyes Were Watching God, this is the biography of Cudjo Lewis, one of the last known survivors of the Atlantic slave trade. Hurston spent more than three months interviewing Cudjo to capture his firsthand account of his childhood in Africa, the terrors of abduction, the nightmarish voyage in a slave ship, and his years of slavery until the end of the Civil War. An extraordinary life preserved by a masterful writer, this will surely be a powerful addition to American letters.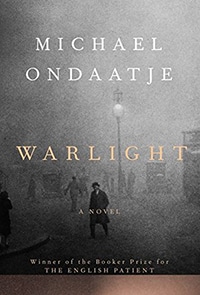 Warlight (available May 8)
Author: Michael Ondaatje
This story of family relationships is set against the gritty postwar setting of 1945 England. Just after the end of WWII, fourteen-year-old Nathaniel and his older sister Rachel are left behind with a mystery man known as "The Moth" when their parents move to Singapore. The children think he might be a criminal, and their suspicions are reinforced by his shadowy gang of friends, who all seem to have done some shady things during the war — and all seem oddly invested in helping to look after Nathaniel and Rachel. Years later, after their mother finally returns — without their father and offering no explanations or apologies — Nathaniel decides to dig deeper and investigate what really happened during those strange, foggy years.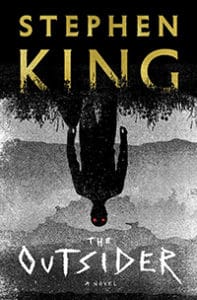 The Outsider (available May 22)
Author: Stephen King
The prolific horror author returns in a frightening tale of an abducted child. After an eleven-year-old boy's body is found in a park, the finger of blame swiftly points at one suspect: Terry Maitland, an English teacher, Little League coach, and family man. He's quickly arrested by Detective Ralph Anderson, whose son was once coached by Maitland, and the evidence starts piling up — eyewitnesses, fingerprints, DNA. But you know there's something more supernaturally sinister at work here, right? Read an excerpt here.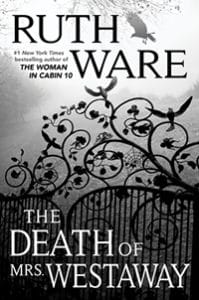 The Death of Mrs. Westaway (available May 29)
Author: Ruth Ware  
Suspense writer Ruth Ware (The Woman in Cabin 10) returns with a modern gothic tale of mistaken identity. Harriet Westaway, aka Hal, is a struggling young tarot card reader with a loan shark on her back. When she receives a mysterious letter announcing that she has been left a sizable inheritance, it seems like the answer to her prayers. There's just one problem: it was sent to the wrong person. But Hal isn't going to let a small detail like that bother her, and she heads off to a spooky mansion to claim "her" prize. However, she's not the only person at the funeral hiding some dark secrets… and who knows how far they'll go to keep those secrets hidden?

Latest posts by Stephanie Perry
(see all)