Ah, spring — when you've plowed through all the gift books you got for the holidays and you're ready for a whole new stack. Well, we're here to help! Spring 2017 features a ton of great new fiction and nonfiction that you'll want to bookmark, put on your hold list, or run out to your local bookstore to buy. Take a look at our top spring 2017 books and get to work!
OUT NOW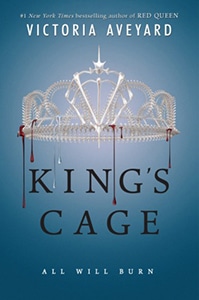 King's Cage
(out now)
Author: Victoria Aveyard  
No punches are pulled in this third volume of the Red Queen series. Mare Barrow, you may recall, is a Red in a world where magic-less Red peasants serve the Silver elite — or so everyone thought, until Mare developed a power of her own. Impersonating a Silver noble, Mare used her influence to secretly help a Red rebellion until Prince Maven betrayed her, sending her on the run. Now, Maven is king, and she's his prisoner, cut off from her magical power — but it turns out she's not the only one of her kind, and the rebellion is preparing for war.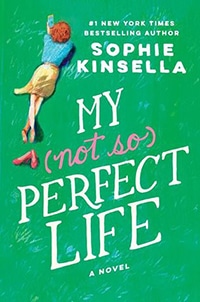 My Not So Perfect Life
(out now)
Author: Sophie Kinsella  
Sophie Kinsella returns with another fluffy bit of chick lit. Katie Brenner is your typical twentysomething, working a stressful job and living with annoying roommates, while pretending she's living the dream on her social media posts. Meanwhile, her glamorous boss Demeter Farlowe seems to have the picture-perfect life Katie envies. When Demeter fires Katie, she retreats to her family's rural farm to help them convert it to a vacation home — until Demeter shows up as an unexpected guest, and Katie sees a new side of her. Maybe the secret to happiness isn't what Katie always assumed?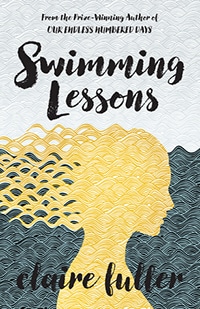 Swimming Lessons
(out now)
Author: Claire Fuller  
In this intriguing family drama, Ingrid Coleman writes secret letters to her husband Gil about their marriage — but instead of giving them to him, she stashes them between the pages of his enormous book collection. One day, she disappears from the beach, and everyone assumes she drowned. But when, over a decade later, Gil catches a brief glimpse of what he thinks is Ingrid, everyone dismisses it as senility — everyone except their daughter Flora, who never believed her mother drowned. Flora comes home to take care of her father and try to solve the mystery of Ingrid's fate, but the answer is hidden all around her, in plain sight.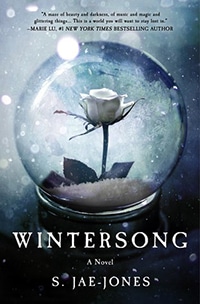 Wintersong
(out now)
Author: S. Jae-Jones  
In this enchanting fantasy, Liesl and Kathe are teenage sisters who couldn't be more different: Liesl is sensible and plain, while Kathe is beautiful and frail. Their grandmother always warned Liesl to protect Kathe from the Goblin King, but all Liesl wants to do is play the wild music that she secretly composes for the Goblin King. But when Kathe is stolen away by the Goblin King, Liesl knows she must abandon her romantic fantasies and rescue her sister from the Underground. Can Liesl outwit the Goblin King and the old laws in time to save Kathe?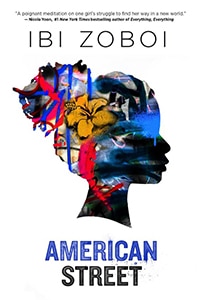 American Street
(out now)
Author: Ibi Zoboi
This colorful coming-of-age story is about Fabiola Toussaint, a young Haitian immigrant who believed that coming to America would be her key to a good life. But when her mother is detained by U.S. immigration, Fabiola faces her new life alone: her loud American cousins, the strangeness of urban Detroit, a new school — and an unexpected romance. With freedom comes danger, and Fabiola's American freedoms will come at a price.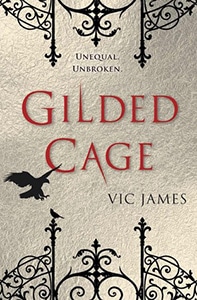 Gilded Cage
(out now)
Author: Vic James  
This intriguing dystopian fantasy is set in an alternate-universe present-day England ruled by Equals, aristocrats with magical powers ranging from healing to mind control. Commoners are forced to serve the Equals for 10 years of slavery, though they can choose when their terms begin, and minors generally don't begin their "slavedays" until after they turn 18. The Hadley family hopes to stay together by signing up as a group of servants for an Equal family's estate. But when their servitude to the powerful Jardine family begins, their teenage son Luke is dragged off to an industrial factory town instead, where he learns of a secret resistance. Not all of the Equals support slavery — and some are even actively working to destroy the institution. Can the commoner rebels unite with the abolitionist nobility to change their world? See our full review.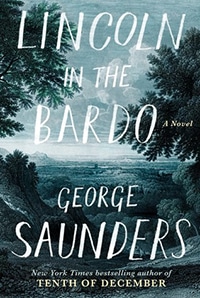 Lincoln in the Bardo
(out now)
Author: George Saunders  
If you've enjoyed George Saunders' inventive and eerie short stories, you'll want to check out his first novel. As the Civil War begins, President Abraham Lincoln worries over his gravely ill eleven-year-old son Willie. When Willie dies, the president is thrown into a deep and wrenching grief. But Willie Lincoln finds himself in a strange purgatory of bickering, mournful, angry, and gossipy ghosts — called the "bardo" by Tibetans — and soon, an otherworldly battle is on for his soul. Weird? Definitely. But we can't wait to see how Saunders pulls it off.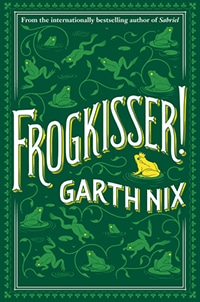 Frogkisser!
! (out now)
Author: Garth Nix  
This light fantasy by the author of the Abhorsen series is fluffy, magical fun. Princess Anya is miserable: forced to live with her evil stepmother and her new husband, her… step-stepfather? When her step-stepfather decides to make a power play for the throne, Anya goes on the run with some loyal but ragtag misfits. Oh, and did we mention that she has the power to break curses with her magical kiss? Hijinks and high magic are sure to ensue.

MARCH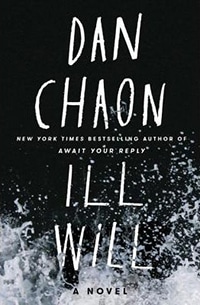 Ill Will: A Novel
(out now)
Author: Dan Chaon  
Dustin, a fortysomething psychologist in Cleveland, is jolted out of his humdrum life by some shocking news: his adopted brother, Rusty, is being released from prison. Thirty years before, Rusty received a life sentence for murdering Dustin's parents, aunt, and uncle; it was at the height of the Satanic Panic, and the jury believed Dustin and Dustin's cousin's wild accusations against Rusty. But DNA evidence has exonerated Rusty, and Dustin knows a reckoning is coming. As one of Dustin's patients spins out of control, insisting that a string of drownings is the work of a serial killer, Dustin gets caught up in an obsessive and inappropriate amateur murder investigation — putting his own family at risk. This creepy, suspenseful thriller is sure to be a page-turner.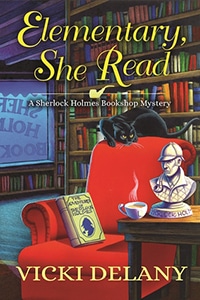 Elementary, She Read: A Sherlock Holmes Bookshop Mystery
(out now)
Author: Vicki Delany
And now, for a slightly less sinister mystery, how about a cozy bookshop mystery to curl up with? Gemma Doyle has moved from her native England to run her great-uncle's Sherlock Holmes-themed bookshop, with the help of Moriarty the cat. When Gemma finds a rare magazine hidden in the store, she and her friend Jayne — owner of the tearoom next door — set off to find the owner and discover a corpse instead. Gemma becomes the main suspect, so naturally she launches an amateur investigation to clear her name. But the plot thickens when Gemma and Jayne somehow find themselves at a second murder scene. See more of our favorite cozy mysteries.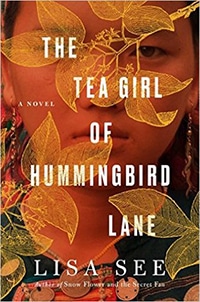 The Tea Girl of Hummingbird Lane
(out now)
Author: Lisa See
This new novel by the author of Snow Flower and the Secret Fan is perfect for reading while sipping a cup of tea. Li-yan belongs to the Akha people, a Chinese ethnic minority. Her family have been tea farmers for generations, living in the traditional way — until a stranger in a Jeep arrives at the village gate, seeking a rare tea. Li-yan, one of her village's few educated girls, serves as translator for the stranger, sensing a life outside her rural upbringing. When she becomes pregnant and has a baby, Li-yan travels to the nearest city and abandons her. As Li-yan explores modern life, baby Haley is adopted and grows up as a privileged California girl. But both mother and daughter wonder about each other over the years… and tea will bring them back together.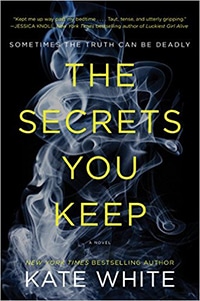 The Secrets You Keep
(out now)
Author: Kate White
If you love suspenseful marital thrillers, here's a brand-new one for you. Bryan Harper is a self-help author whose life is not going so well. She's recovering slowly from a serious car accident and still has terrifying, smoke-filled nightmares. And she can't shake the suspicion that the dreams are trying to warn her of something. Meanwhile, Bryn's husband Guy has been acting strangely ever since they moved into a new house. Weird stuff keeps happening, and he's acting evasive and secretive. When a woman hired to cater their dinner party is murdered, the first in a string of killings, Bryn must face the horror of her nightmares to solve the mystery — and save her own life. See more of our favorite marital thrillers.

APRIL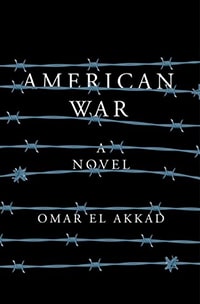 American War
(April 4)
Author: Omar El Akkad
In this inventive speculative-fiction dystopia, Sarat Chestnut is just six years old when the Second Civil War begins in 2074. It's a grim future: oil is outlawed, Louisiana is slowly sinking underwater, and drones darken the sky. When her father is killed, Sarat and her family are forced to relocate to Camp Patience, a refugee camp — but Camp Patience is full of secret identities and hidden pasts. Sarat makes a mysterious friend who weaponizes her into an instrument of war — and her wartime deeds will affect her family and country for generations. See more recommended books about war. See more of our favorite books about apocalypses.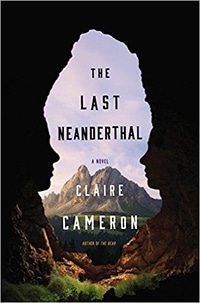 The Last Neanderthal
(April 25)
Author: Claire Cameron
Humans continue to be fascinated by the romance and mystery surrounding our genetic cousins, the Neanderthals. In this extremely historical novel, the last band of Neanderthals roams the frozen earth, 40,000 years ago. Life is brutally hard, but Girl — the oldest daughter — is becoming a woman, and her family is determined to get her to the annual meeting place to find her a mate. But tragedy strikes, and Girl is separated from her family, with the foundling Runt to take care of. Girl and Runt prepare for the winter storms, and Girl realizes she has one last chance to save her people… but at a terrible cost. In the present day, archaeologist Rosamund Gale races time, working to excavate as many Neanderthal artifacts as she can before she gives birth. The two women's stories connect in surprising ways, joined by the bond of motherhood — and what it means to be human.
MAY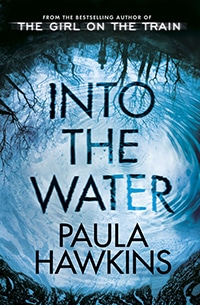 Into the Water
(May 2)
Author: Paula Hawkins
This second novel by the author of The Girl on the Train is another dark tale of murder and damsels in distress. A single mother is found dead at the bottom of a river that runs through town; just months before, a teenage girl's body was found in the same place. Now an orphan, the woman's daughter is placed in the care of her mother's sister — a terrified stranger who finds herself unwillingly brought back to the small town she escaped long ago, vowing never to return. Past meets present and murderous secrets come to light — but can they solve the murders before they become the next victims? Check out more thrillers that give us chills.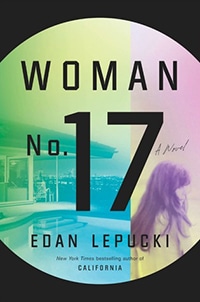 Woman No. 17
(May 7)
Author: Edan Lepucki
This dark, edgy novel is pure L.A. noir. In the Hollywood Hills, author Lady Daniels prepares to leave her husband — but she needs someone to care for her young son in order to finish her memoir. S, an intense young artist, offers to live in the guest house, nannying Lady's toddler and babysitting her teenage son. S quickly becomes indispensable, almost one of the family… until her relationship with Lady's older son becomes something deeper and disturbing. Lady and S move from confidantes to antagonists, but who will emerge triumphant in this sinister showdown?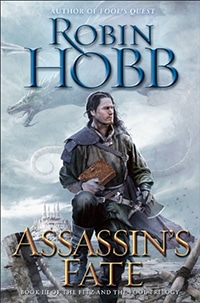 Assassin's Fate: Book III of the Fitz and the Fool trilogy
(May 16)
Author: Robin Hobb
This final installment of the Fitz and the Fool Trilogy promises to be a sad — but hopefully satisfying — conclusion to one of the most fascinating, unusual, and complex love stories in fantasy. After decades of intense and often painful friendship, the former assassin (Fitz) and otherworldly magical being (the Fool)
The Best Land Under Heaven: The Donner Party in the Age of Manifest Destiny
(May 26)
Author: Michael Wallis
We all know the infamous tale of the Donner Party… or we think we do. Author Michael Wallis has spent years researching the archives to dig deeper than the sensationalistic tales of cannibalism and starvation that we inevitably associate with the inexperienced, ill-advised group of settlers who set out for a new life in California. Learn the real story of greed, recklessness, and overconfidence — but also the heroic efforts of the rescue parties who set out after them to recover the few survivors.
AND BEYOND?
There's no official publication date, but word on the street is that the highly anticipated sixth volume of the Song of Ice and Fire series (aka Game of Thrones) is coming in 2017. We'll believe it when we see it.
What spring 2017 books are you most excited about?

Latest posts by Stephanie Perry
(see all)