Mother's Day is Sunday, May 14, 2017! We would never dream of suggesting that you forgot such an important day, but just in case you find yourself needing a thoughtful Mother's Day gift for your book-loving mom (other than KFC's Colonel Sanders romance ebook, that is), we've got a few ideas. These new books came out in spring 2017, so most likely she hasn't bought them for herself yet. Each one would make a great Mother's Day book gift! From suspenseful thrillers to celebrity memoirs and food writing, pick the book that fits your recipient best, and make some room on your shelf for your new Best Kid Award.
For the mom who's too busy to read a whole book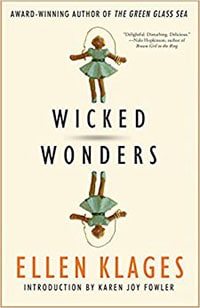 Wicked Wonders

Author: Ellen Klages
This witty and subversive book of short stories by award-winning author Ellen Klages tends toward the speculative and fantastical. Whether it's two best friends sharing one last morning on earth, a woman who inherits a haunted penny arcade, or a student who challenges a faerie to a game of dice, Klages spans the universe in search of thought-provoking adventures. And the bite-size stories are perfectly portioned for moms who never get a break.
For the mom who loves trashy thrillers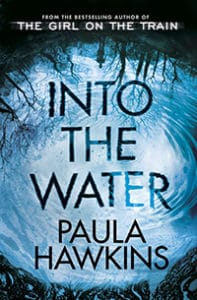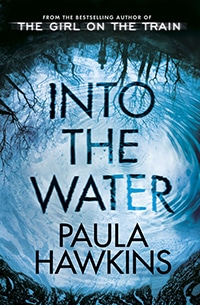 Into the Water

Author: Paula Hawkins
The second thriller from the author of The Girl on the Train is pure page-turning entertainment, whether it's a beach read, plane read, or just a curled-up-with-wine read. A single mother is found dead at the bottom of a river that runs through town; just months before, a teenage girl's body was found in the same place. Now an orphan, the woman's daughter is placed in the care of her mother's sister — a terrified stranger who finds herself unwillingly brought back to the small town she escaped long ago, vowing never to return. Past meets present and murderous secrets come to light — but can they solve the murders before they become the next victims? (This was also featured in our spring 2017 preview.)
For the mom who wants to get hot and spicy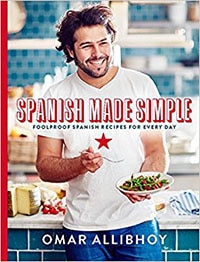 Spanish Made Simple: Foolproof Spanish Recipes for Every Day

Author: Omar Allibhoy
But honestly, who wouldn't love a dreamy Spanish chef fixing them tapas and drinks in the kitchen? Omar Allibhoy is a former El Bulli chef and the mastermind behind the UK's Tapas Revolution restaurant chain. In this beginner-friendly cookbook, he shows readers how to prepare 100 essential Spanish dishes, using ingredients you can get in regular grocery stores. From a hearty paella to an elegant tapas spread, it's simple to cook Spanish food at home. Whether your mom is dreaming of travel or just loves international flavors, this book will be an inspiration.
For the mom who loves wine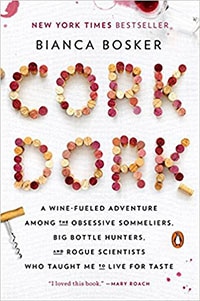 Cork Dork: A Wine-Fueled Adventure Among the Obsessive Sommeliers, Big Bottle Hunters, and Rogue Scientists Who Taught Me to Live for Taste

Author: Bianca Bosker
If your mom is a wine enthusiast or simply someone who wants to start learning about wine, this behind-the-scenes glimpse into the world of oenophiles is sure to be savored. Journalist and recreational wine drinker Bianca Bosker knew very little about wine until she embedded herself with professional sommeliers whose careers depend on their sophisticated palates. From underground tasting groups to four-dollar-sign restaurants and the mass-market wine factories that wine snobs look down their noses at, she's tireless in pursuit of answering one question: what's the big deal about wine, anyway?
For the mom who reads about women of color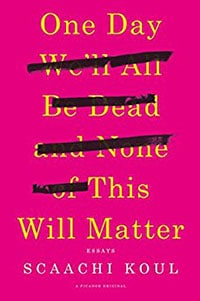 One Day We'll All Be Dead and None of This Will Matter: Essays

Author: Scaachi Koul
This collection of scathingly funny essays by debut author Scaachi Koul — the daughter of Indian immigrants — covers everything from sexism and Internet trolls to the persistence of Eastern stereotypes in Western culture to the universal trials of being a woman. Throughout her humorous anecdotes and tongue-in-cheek tales runs a common thread of sharp-eyed observations on what it's like to be a woman of color, and how Western and Indian cultures aren't so far apart in their stifling expectations for gender conformity.
For the mom who loves celebrity memoirs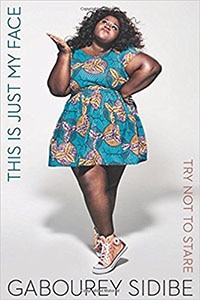 This Is Just My Face: Try Not to Stare

Author: Gabourey Sidibe
Oscar-nominated actor Gabourey Sidibe, aka "Gabby," shot to fame with her starring role in 2009's "Precious." And — like pretty much every woman — she has endured self-doubt and hate from a judgmental culture that feels entitled to comment on every facet of her appearance. In this memoir, she tells the story of growing up in New York City with a polygamous father and a mother who busks in the subway. From her first job as a phone-sex operator to her meteoric rise to Hollywood fame, Sidibe muses on friendship, celebrity, fashion, race, and her own personal struggles. Her unconventional success story and unique voice make this an uplifting and fascinating memoir.
More Mother's Day book gift ideas:

Latest posts by Stephanie Perry
(see all)