Coloring books aren't just for kids anymore (take a look at our coloring book party guide if you don't believe us!). And if you still need convincing that grownups can color too, check out these literary coloring books. Note: we are definitely not suggesting that students should break out the Crayolas in lieu of reading the classics. But we are suggesting bribing your favorite English teacher or librarian with them.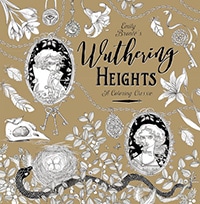 Wuthering Heights: A Coloring Classic

I'll admit, I've never been a huge fan of Wuthering Heights. But I do like the rich details and swooping lines of these expressive illustrations. You can almost feel the chill of the windswept moor… and Heathcliff's crazy eyes! (Bronte fans, you might also like these modern retellings of Wuthering Heights.)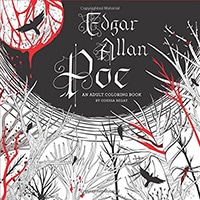 Edgar Allan Poe: An Adult Coloring Book

A gory, gothic delight for fans of horror and magic! This is definitely one of my favorite literary coloring books. With black cats, skulls, graveyards and ghosts, who wouldn't love to color in an Edgar Allen Poe story? (You might want to stock up on black crayons, though. And red.)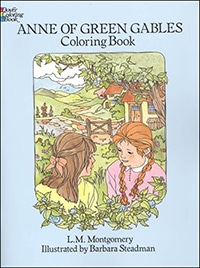 Anne of Green Gables Coloring Book

If the Edgar Allen Poe coloring book was a little too much for you, perhaps Anne of Green Gables is more to your liking. It's filled with charming illustrations of rural farm life and Anne's coming-of-age adventures on Prince Edward Island. Find someone with the Poe coloring book and trade your black and grey crayons for their pastels.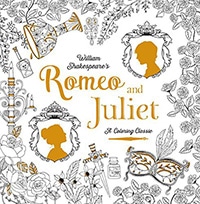 Romeo and Juliet: A Coloring Classic

Anyone who yawned their way through Shakespeare in high school will find this romantic coloring-book version of Romeo & Juliet much more interesting. Give this coloring book to your sweetie for a romantic Valentine's Day gift!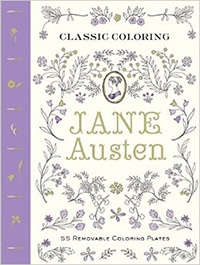 Classic Coloring: Jane Austen

Literary coloring books seem like a very ladylike Regency-era hobby, don't you think? Just imagine the Bennett girls sprawled on their living room floor, bickering over the gel pens. Bring Jane Austen's classics to life with this pretty collection of quotes, clothes and accessories, and scenes from her novels. (And don't miss these modern retellings of Jane Austen's novels.)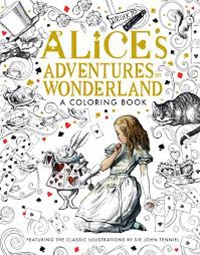 Alice's Adventures in Wonderland: A Coloring Book

Alice in Wonderland was pretty much made to be a coloring book, from the quirky enchanted characters to the surreal (and sometimes grotesque) landscape. This one, though, is extra-special because it uses the original Tenniel illustrations. If you were ever punished for unauthorized coloring of book illustrations — not that I would know anything about that — this coloring book will be sweet, sweet vindication.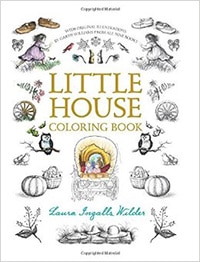 Little House Coloring Book

Another literary classic with irresistibly tempting line-drawing illustrations, Little House on the Prairie is now yours to retouch! Color in those achingly cozy pictures of pioneer cabin life. But good luck making all that fatback and greasy-skillet-fried cornbread look appetizing.
You might also like:

Latest posts by Stephanie Perry
(see all)