Friends, we are on the home stretch of summer! If your favorite season is fall, like me, this is welcome news indeed. But just in case you're looking for some suspenseful page-turners to fill up the last few precious days of warm weather, here are some of the hottest summer thrillers of 2018. (Don't worry, they're just as good if you're hunkered down by an air-conditioning unit, guzzling cold brew and cursing the summer heat — which is where you'll find me.)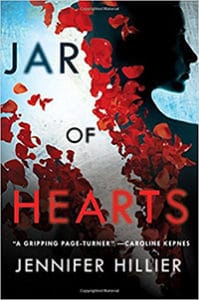 Jar of Hearts
Author: Jennifer Hillier  
At age 16, Angela Wong — one of the most popular girls in high school — vanished and was never seen again. No one ever dreamed that her best friend Georgina Shaw could have been involved. But 14 years later, Angela's body is discovered in the woods near the house where Georgina grew up. Kaiser Brody, a close friend of both girls back then, is now a detective in Seattle, and is shocked to learn the truth: Angela was murdered by Calvin James, a serial killer who was responsible for the deaths of at least three other women. But there's another connection: Calvin was also Georgina's high school sweetheart, in a relationship that was as intense as it was unhealthy. All along, Georgina has known what happened to Angela, and never told a soul. But when new bodies start appearing after Georgina goes to prison — killed just as Angela was — it seems the past won't stay buried.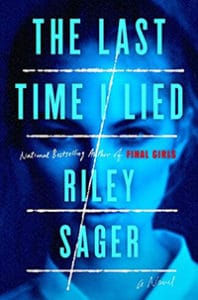 The Last Time I Lied
Author: Riley Sager
To young Emma Davis, it seemed like a dream come true: a last-minute cancellation at the elite Camp Nightingale means she's bunking in a cabin full of cool older girls. Vivian, Natalie, and Allison are beautiful, jaded, and rebellious, but they take Emma under their wing, teasing and protecting her like a little sister. Until the night that the three older girls snuck out of the cabin, swearing Emma to silence… and never came back. The camp never recovered from the scandal, and closed after the tragedy. Today, Emma is an artist whose career is just taking off, thanks to her haunting, eerie paintings of dark, forbidding woods; only she knows that each canvas conceals images of the three girls, thickly painted over in concealing layers. She's still haunted by their disappearance, and art therapy isn't getting her anywhere — so when she learns that Camp Nightingale is re-opening, and Emma is invited to return as a counselor, she reluctantly agrees, if only to try to finally solve the mystery. But when sinister clues, left behind by Vivian, start coming to light, is Emma really ready to learn the truth?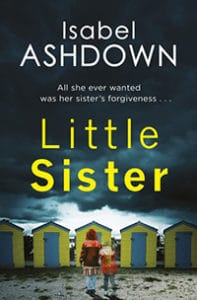 Little Sister
Author: Isabel Ashdown
As children, Jess and her big sister Emily were as close as could be. Born just a year apart, they complemented each other; when Jess was shy and fearful, Emily would be the leader. After a long estrangement, they're trying to become close again, so Jess moves into Emily's home, helping to look after her daughter and stepdaughter. All is well — until Emily's young daughter Daisy disappears while Jess is babysitting. Jess is in shock and can't remember what happened; Emily is agonized, watching her world disintegrate. But as the search goes on, the hidden tensions and conflicts return to the surface — along with the long-buried truth behind the sisters' estrangement. A tense tale of sibling rivalry, jealousy, and betrayal that will keep you turning pages.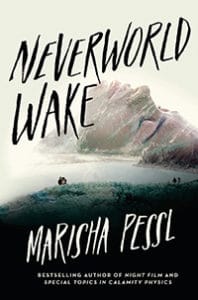 Neverworld Wake
Author: Marisha Pessl
Beatrice Hartley and her five best friends are the envy of everyone in high school: popular, cool, and beautiful. That is, until the sudden death of Jim, Beatrice's boyfriend, changes their lives forever. A year after Jim's death, Beatrice returns to Wincroft, the seaside house where the friends spent so much time together, hoping to find some answers, but as the awkward evening drags on, it becomes clear that she won't find any closure here. Until a mysterious stranger knocks on the door, telling them that they've all been frozen in time, unable to move forward until they make the hardest decision of their lives. Beatrice has one last chance to get some answers — if she makes the right decision. Technically, this one is YA, but we promise it's plenty spooky enough for readers of all ages.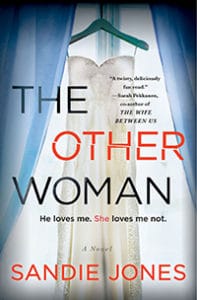 The Other Woman
Author: Sandie Jones
A thriller about the most feared monster of all: the mother-in-law! Emily and Adam meet at a conference and fall into a whirlwind romance. And who doesn't love a guy who's close to his mom, right? There's just one thing in the way — Adam's mother Pammie, who makes no secret of the fact that she doesn't think Emily is good enough for her son. When Pammie starts acting more like a rival than a mother, Emily decides it's time to make Adam choose between them, once and for all. Emily's willing to fight for the man she loves — but she has no idea just how far Pammie will go to make sure Emily is out of the picture.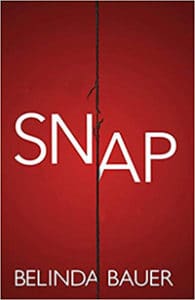 Snap
Author: Belinda Bauer
When the family car breaks down on a hot summer day, Jack's mother leaves him in charge of his two younger sisters and heads off down the road to get help. Except… she never comes back. Three years later, Jack, now 15, and his sisters are living alone in the house, desperately trying to stay together and keep anyone from figuring out that they're on their own without a guardian. Meanwhile, across town, Catherine While wakes up to find a knife — and a terrifying hand-written note — lying beside her bed. The police are searching for this mysterious robber, nicknamed "Goldilocks" for his habit of sleeping in the beds of the houses he burglarizes, but Catherine has her own reasons for not wanting to get involved with the police. Suddenly, Jack may be very close to finding the answer to who killed his mother.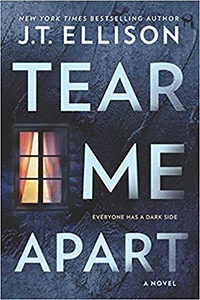 Tear Me Apart
Author: J.T. Ellison
Mindy Wright is a rising star in competitive skiing — until a dramatic skiing accident means her career and her life are at risk. During emergency surgery, the doctors find she's also extremely ill with leukemia, and a stem cell transplant is her only chance of survival. But when her parents are tested as potential donors, they learn a shocking truth: Mindy is not their biological daughter. Was she accidentally switched at birth, or is something much creepier going on? (Come on, you know it's something creepy.) Mindy's parents begin searching for the truth — but there's someone else out there who's equally determined that their secrets will stay hidden, no matter what it costs.
Want more summer thrillers? You might also like:

Latest posts by Stephanie Perry
(see all)