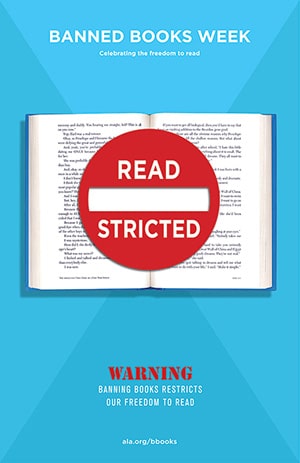 Banned Books Week 2015 is Sept. 27–Oct. 3. And we love any celebration that involves swear words and inappropriate content! This year, we took a look at the most frequently banned books of 2014 to choose some of our favorites. What will you be reading?
Check out the official Banned Books Week website for more information. And here's our previous list of books to read for Banned Books Week.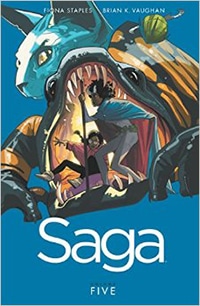 Saga

Author: Brian Vaughan, Illustrator: Fiona Staples
We can't say enough good stuff about this innovative, poignant outer-space love story. In fact, the latest volume in this series, #5, is on our Best Books of Fall 2015 list, so we already think you should read it — thumbing your nose at would-be book-banners is just icing on the cake.
A Stolen Life

Author: Jaycee Dugard
This one is cited for "drugs/alcohol/smoking, offensive language, sexually explicit, and unsuited for age group." Well, yes, the memoir of a young girl's kidnapping, imprisonment, rape, and brainwashing kind of can't avoid it, but that doesn't mean it's not worth reading. It's also featured on our Girls, Abducted list, which is full of similar abduction-survivor memoirs and novels.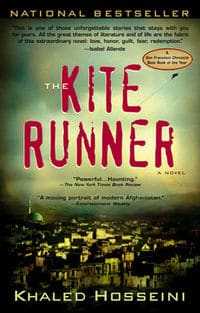 The Kite Runner

Author: Khaled Hosseini
Reasons for banning this book-club favorite include "offensive language, unsuited to age group, violence." And sure, it has all those things — it's a story of violence and betrayal as well as friendship and redemption. If you're short on time or prefer your objectionable content in video form, you could also watch the 2007 movie version.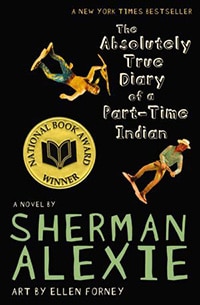 The Absolutely True Diary of a Part-Time Indian

Author: Sherman Alexie
This might very well be the #1 most banned book ever, which is probably a dubious honor for author Sherman Alexie. The many, many cited reasons include "anti-family, cultural insensitivity, drugs/alcohol/smoking, gambling, offensive language, sex education, sexually explicit, unsuited for age group, violence, and depictions of bullying." It's also a funny, wise, affectionate portrayal of how family and friends can love and accept each other even as they grow up and apart. Plus, it has cartoons!

Latest posts by Stephanie Perry (see all)