Did you know there's a small but growing Asperger's/autism romance subgenre? For neurotypical readers, it's a great way to get inside someone else's mind and learn more about how people with Asperger's and autism tick. And the love stories range from sweet coming-of-age stories to the sexy and scandalous! For a new twist on romance, try these books featuring romances with characters who have Asperger's and autism.
The Kiss Quotient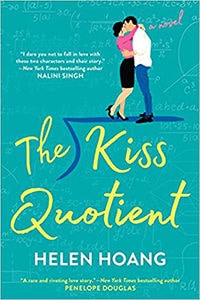 Author: Helen Hoang  
To Stella Lane, math explains everything about desire: Her job is to create the algorithms that predict online shoppers' purchases. But while her math obsession has made her rich, it's also left her without much dating experience at age 30. So she decides to hire super-hot Vietnamese-Swedish male escort Michael Phan to teach her. He's in no financial position to turn down her offer, and agrees to give her some one-on-one lessons in the, er, romance department. But when Stella finds herself unexpectedly attracted to Michael, the complications start adding up fast. (This also appeared in our 2018 Summer Book Preview.)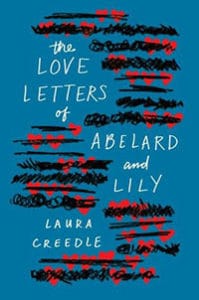 The Love Letters of Abelard and Lily
Author: Laura Creedle
Lily, a 10th grader living in Texas, just wants things to be peaceful and normal. Yet she has a way of creating chaos: breaking things, fleeing awkward situations, invading people's space and constantly being late. Although she has ADHD and dyslexia, she loves to read – it just takes her longer. Abelard, her super-cute classmate, has Asperger's and struggles with anxiety attacks, sensory issues, and processing delays. When they end up in the principal's office together, Lily spontaneously plants a kiss on Abelard, and so their neurodivergent romance begins, told via text. Lily desperately wants to be "normal," but fears losing her authentic self with medications and treatment. A supporting cast of secondary characters, including Lily's little sister, best friend, and mother, round out this sweet and poignant story.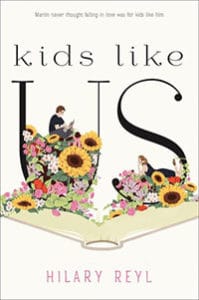 Kids Like Us 
Author: Hilary Reyl
When Martin Dubois, a 16-year-old living with autism, enrolls in a general education school in France, it's his first opportunity to make friends with neurotypical teens. His mother, a director, has moved them there while she works on a film, and Martin's new surroundings are confusing, frustrating, and thrilling. He meets Simon, his school guide, and Alice, a girl who reminds him of a character in his favorite French novel. Martin has high-functioning autism with behaviors like lack of eye contact, literal thinking, and rocking and moaning when he's upset. As he gets to know his schoolmates, he yearns to learn more about having relationships with others – but he also learns that people aren't always honest, or kind. A coming-of-age story that will strike a chord with anyone who felt different or weird in high school (which is pretty much everyone).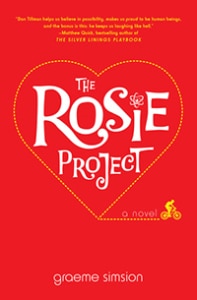 The Rosie Project
Author: Graeme Simsion
Don Tillman is a brilliant genetics professor who's been unlucky in love, thanks to his Asperger's-related social difficulties. Frustrated with the inefficient and unsatisfying world of dating, he launches the "Wife Project," a comprehensive questionnaire designed to identify the most compatible single females. Unrelatedly, he meets Rosie, a bright and mouthy bartender who's looking for her biological father and needs help testing the DNA of some likely candidates. Don reluctantly agrees to help her and they promptly get into some wacky hijinks. As the Rosie Project starts taking up more of his time, Don realizes the Wife Project has been put on hold… and if it means spending time with Rosie, he doesn't really mind. Some readers have expressed concern that this is making fun of people with Asperger's, exploiting their lack of social awareness for cheap laughs. I don't think that's Simsion's intention; Don understands that there's a lot of subtext he misses that's clear to everyone else (even if he doesn't get why or how), and he occasionally tweaks others' expectations by making deadpan jokes that he knows will be taken as his usual literal, logical statements. Mostly, this is light, predictable romantic fluff with an only slightly-more-clueless-than-usual male protagonist. A sequel, The Rosie Effect
, is available, too.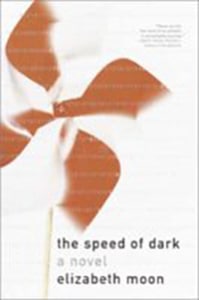 The Speed of Dark
Author: Elizabeth Moon
This is more of a speculative-fiction drama, but there's a pretty significant romantic subplot, so I think it counts. In the near future, all diseases are preventable and most genetic defects are fixed at birth. Lou Arrendale is a high-functioning autistic man, one of the unlucky few who were born just a few years too early to be genetically "cured." He lives independently, holds a job with other autistic people, and secretly loves his friend Marjory, a kind "normal" who's understanding of his quirks. But when Corporate pressures Lou and his autistic coworkers to sign up for an experimental treatment, Lou isn't sure what to do. How much of his essential self is bound up with his diagnosis? Would he still be the same person after treatment? Would he be someone that Marjory could love back? It's an empathetic, nuanced portrait of what it's like to live in society from an autistic person's point of view — one that doesn't get the narrative spotlight very often.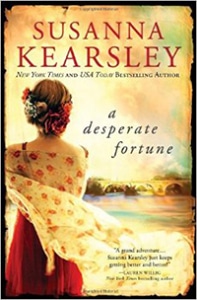 A Desperate Fortune
Author: Susanna Kearsley
Historical fiction, encrypted journals, and romance — everything I love in a book! This story follows two women connected by a mysterious journal. In the 18th century, the naive and idealistic Mary Dundas works in secret for the Jacobite rebellion, embarking on a life of danger and adventure for the principles she believes in. Meanwhile, in the present day, amateur codebreaker Sara Thomas travels to Paris to decode Mary's secret journal. Sara, who has Asperger's syndrome, struggles with the equally hard-to-decipher "code" of human emotions and communication, and now faces a new challenge: navigating her way through a budding romance. (This book also appeared in our spring 2015 preview.)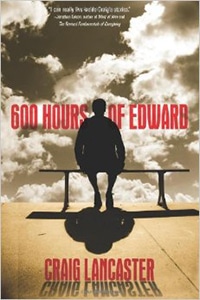 600 Hours of Edward
Author: Craig Lancaster
This novel grew out of a NaNoWriMo project (so hang in there, you aspiring authors who are working hard this month!), and it went so well that the author is now writing a sequel. Edward Stanton is a middle-aged man with Asperger's and OCD, living by a precisely scheduled routine in his Montana hometown. Often confused and annoyed by human behavior, Edward vents his feelings by writing many, many letters of complaint, with predictable results. When a single mother and her young son move in across the street, though, Edward's predictable existence goes haywire. As he learns the rules of friendship and makes forays into online dating, Edward's world begins to open up in unexpected ways.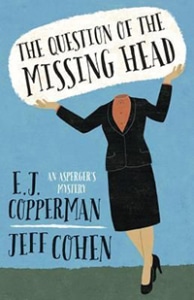 The Question of the Missing Head (An Asperger's Mystery)
Authors: E. J. Copperman, Jeff Cohen
As the owner of Unanswered Questions, Samuel Hoenig is what you might call a professional question answerer. And as someone with Asperger's Syndrome, his personality — he doesn't think of it as a disorder — helps him analyze situations and figure out answers. But can he figure out who stole a preserved head from the Garden State Cryonics Institute? By the time he and his accidentally-hired associate, Ms. Washburn, arrive at the scene of the crime, it's turned into a murder. This is mostly a mystery, but with a hint of romance that promises to develop as the series continues. (Book 2 was featured in our fall 2016 book preview.)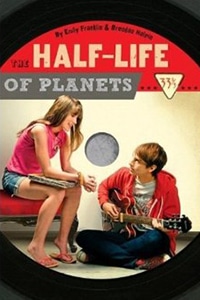 The Half-life of Planets
Author: Emily Franklin
C'mon, you had to know I would find a YA title to fit in here! This teen romance is told from two points of view: Liana, an astronomy nerd who's been called a "slut" for kissing too many boys and decides to refute the claim by not kissing anyone for the summer, and Hank, a music nerd with Asperger's who just wants a summer job at a music store to earn enough money for a guitar. They meet by chance and quickly form a bond of friendship, but can it ever be more? Hank's diagnosis is sensitively written and just one part of his personality, and the decision to show scenes from both characters' perspectives helps readers gain insight into how people with Asperger's process social interactions differently. A good choice for the John Green set.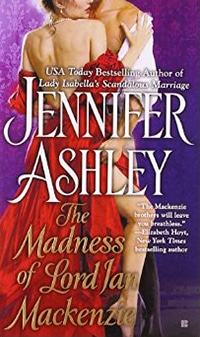 The Madness of Lord Ian Mackenzie
Author: Jennifer Ashley
Yep, there's even a straight-up, steamy, Harlequin-style romance featuring a male love interest with Asperger's (or rather, what we would today identify as Asperger's, as this is a historical novel). In Victorian England, Beth Ackerley is a rich young widow of working-class origins who's on the verge of marrying into high society when she encounters Lord Ian Mackenzie, who promptly warns her that her fiance is a cad and offers to marry her instead. Mackenzie himself is notorious for "madness," having been sent packing to an asylum as a child, but Beth sees beyond his brusque manners and contempt for social convention. But when the police accuse Lord Ian of involvement in the murder of two young women, Beth wonders how well she really knows her mysterious lover. To my everlasting delight, this is the first in the "Victorian Highland Pleasures" series (what a name!), so if you fall in love with the characters, you can continue following their adventures.

Latest posts by Stephanie Perry
(see all)