Fashion lovers, take note: the Vogue fashion coloring book
will be released in the U.S. in April 2016 (see below to pre-order). But if you can't wait that long, there are plenty of other great fashion-themed coloring books out now! Let's send some models down the runway, shall we? (And don't forget to grab a set of colored pencils
to go with.)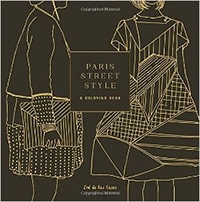 Paris Street Style: A Coloring Book

Author: Zoe de las Cases
Enjoy an instant getaway to Paris with this just-released coloring book. This "coloring journal" includes street scenes, fashionable patterns, stylish women, and to-die-for jewelry and accessories just waiting for your creative touch. The elegant cover and satin ribbon marker take this up a notch to gift-worthy status. Perfect for your chic best friend or anyone who's dreaming of a trip to Paris!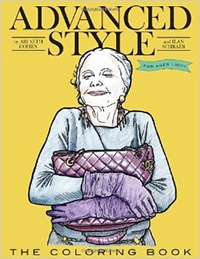 Advanced Style The Coloring Book

Author: Ari Seth Cohen, Illustrator: Ilan Schraer
Just in case you need reassurance that fashion is for every age, this coloring book (based on the street-fashion art book Advanced Style
) will set your mind at ease. Give these stylin' ladies and gents the full-color treatment — and rest assured you can't possibly use too much color!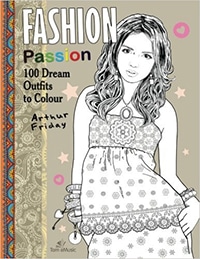 Fashion Passion: 100 Dream Outfits to Colour

Author: Arthur Friday
If you're an accessory lover like me, this coloring book is for you! It's jam-packed with clothes, bags, shoes, and jewelry, while the portraits of beautiful ladies let you design hair and makeup. The styles are on-trend, but it's up to you to complete the looks with your personal fashion sense. Great for teens and aspiring fashion students, too.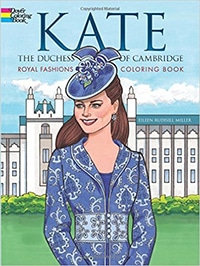 Kate, the Duchess of Cambridge Royal Fashions Coloring Book

Author: Eileen Rudisill Miller
Royal watchers will love this coloring book that's all about Her Royal Highness Kate Middleton, Duchess of Cambridge. Since her 2011 wedding to Prince William, Kate has become a fashion icon, and this coloring book features outfits like her Alexander McQueen lacy wedding gown, ballgowns from fancy galas, and classic day dresses and coats. The captions include designers' names and original color descriptions, but if you've always secretly longed to see the princess in zebra stripes, you know what to do.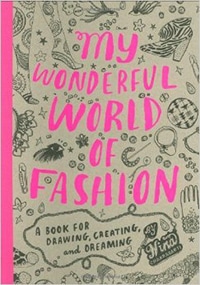 My Wonderful World of Fashion: A Book for Drawing, Creating and Dreaming

Author: Nina Chakrabarti
If you want to inspire a young fashion maven, start here! This fun, interactive coloring and activity book encourages design and collaboration, plus style tips and craft ideas for simple projects like making jewelry, dyeing T-shirts, and so on. With plenty of love for shoes and jewelry as well as clothing and other accessories, this book is a wild and imaginative blend of vintage styles and creative imagination. Want more? The sequel, My Even More Wonderful World of Fashion
, is also available.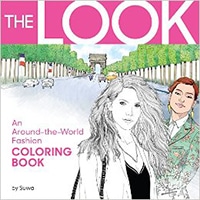 The Look: An Around-the-World Fashion Coloring Book

Author: Suwa
There's more to the world of fashion than just Paris or Milan. This coloring book takes you around the world to cities with international style, from Shanghai to Antwerp. The beautiful, detailed illustrations are a pleasure to look at even before you get out the crayons! Kids, pets, and fashionable folk of all ages are featured, so there's something for everyone.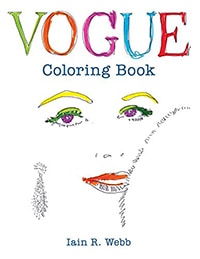 Vogue Coloring Book
(out April 5)
Author: Iain R. Webb
What, all that wasn't enough? Then you'll need the Vogue coloring book, created by fashion editor, curator, and art professor Iain Webb. The lush, hand-drawn art is inspired by classic vintage fashion, with lots of sweeping ballgowns, tailored suits, and breathtaking hats and shoes to color in. The captions, taken from Vogue's own pages, offer fashion and style tips which you are free to ignore in your artistic activities. Vintage shoppers and costumers are going to love this one!
You might also like:

Latest posts by Stephanie Perry
(see all)