Confession: although I've always enjoyed Hark! A Vagrant's cartoon synopsis of Wuthering Heights, I can't say I care much for the book. But I'm obviously alone on that one. In fact, just a few months ago, Lifetime premiered "Wuthering High School," a TV movie based on the classic novel. If you're a fan of tragic women drifting around on the moors and obsessing over creepy guys, here are some modern Wuthering Heights retellings that (unlike Heathcliff) are sure to please!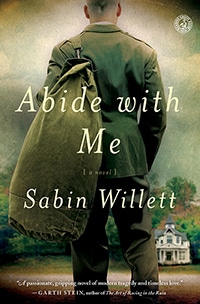 Abide with Me

This updated version has a military flavor. Roy Murphy is a soldier who has just returned from Afghanistan to his small hometown in Vermont. Emma Herrick, the teenage sweetheart he left behind, prepares to see him again, but has no idea how drastically his experiences have changed him. Combat scenes, training drills, and other parts of military life were drawn from extensive interviews with soldiers, sailors, and marines stationed at Guantanamo Bay, giving this story a realistic military setting.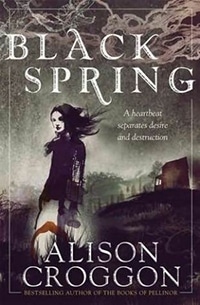 Black Spring

I never found Wuthering Heights to be particularly romantic as a teenager, but a YA paranormal fantasy version probably would have appealed to me way more. In Black Spring, a series of narrators take turns telling the story of Lina — born with the violet eyes of a witch and raised in a bleak, harsh northern country that fears and despises magic — and her foster brother Damek, a royal bastard with some serious abandonment issues. Anna is the faithful household servant who loves Lina without understanding her, helpless to cure Lina's wild despair about her stifling, restricted life as a noblewoman. While the cruelty and violence of the magic-powered political system is never fully developed, it's an interesting take that actually makes the Catherine/Heathcliff dynamic more understandable.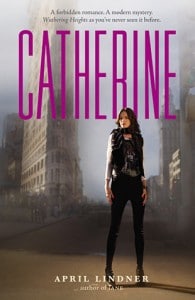 Catherine

This retelling sets the action in the heart of New York City's underground music scene. Raised by her father, Chelsea finds out at age 17 that, contrary to what she'd always been told, her mother Catherine didn't die when she was a baby, but instead ran away to New York. Now, Chelsea follows her mother's footsteps to the Underground, a legendary nightclub — and its owner, Hence, a former musician who was devastated by Catherine's marriage to Chelsea's father. Got all that? The story alternates between Chelsea's present-day quest and Catherine's diary entries from 20 years earlier, with an ending that might shock you even if you've read the original.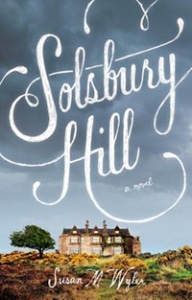 Solsbury Hill

This update should appeal to all fans of gothic romance, not just Wuthering Heights lovers. Eleanor Abbott, a twentysomething New Yorker, is summoned by a dying English aunt to the Yorkshire moors to see the family estate she's about to inherit. To Eleanor's surprise, she learns that their family has ancestral ties to Emily Bronte, and even unearths a stack of the author's dusty old love letters. Eleanor has left behind a no-good, cheating fiance in New York, and right on cue, she meets Meadowscarp McLeod (!), a surly young local who's full of wuthering feelings. Prepare to swoon!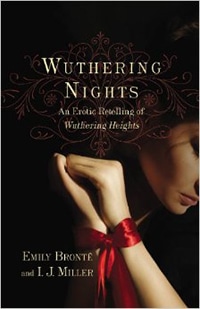 Wuthering Nights: An Erotic Retelling of Wuthering Heights

If those G-rated Wuthering Heights retellings don't grab you, how about an erotic one? This adaptation retains the original setting and characters, but brings the steamy passion right out onto center stage instead of letting it smolder between the lines. The sex scenes wander into BDSM Fifty-Shades-of-Grey territory, so consider yourself warned — you may never be able to think of Catherine and Heathcliff in the same way again.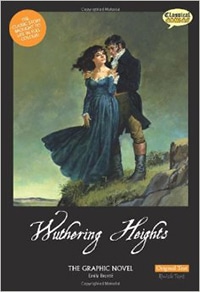 Wuthering Heights The Graphic Novel: Original Text

Now here's something I can get behind! Even if I don't enjoy the story, I can admire the beautiful hand-painted illustrations in this graphic-novel adaptation. The subtle washes of color in John Burns' watercolor images perfectly evoke the threatening, dark atmosphere of the moors. A biographical section in the back includes some information about Emily Bronte, and a Page Creation spread shows the illustration process.
More modern updates of literary classics:

Latest posts by Stephanie Perry
(see all)