Check Out These Knock-Out Debut Novels
Some novels get all the press.
These are the big titles that everyone seems to hear about in the media, and they are usually featured prominently on Barnes & Noble's front tables. Think All the Light We Cannot See, The Goldfinch, and Gone Girl.
Many abundantly-exposed books live up to the hype, but there are so many other literary gems that are just waiting to be savored by discerning readers.
In the last few years alone, I've stumbled upon a handful of books that didn't get a fraction of the publicity they deserved. Each of them is a first novel, leading me to assume that their then-unknown authors were not blessed with extensive marketing budgets or PR opportunities.
No matter.
Please track these five novels down immediately, wherever they are hiding or tucked away at your local library or bookstore. They—and their stellar authors—merit our undivided, grateful attention. Press or no press.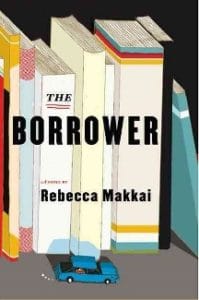 The Borrower

Author: Rebecca Makkai
Lucy is a directionless young librarian in Missouri when she meets Ian, a 10-year-old who is addicted to reading. He quickly becomes her favorite patron, and she serves as his accomplice in smuggling books past his stern, fundamentalist mother, who has enrolled Ian in anti-gay classes. When Lucy resolves to rescue Ian from his family, their relationship takes a significant turn: she allows herself to be hijacked by him, and they embark on an unusual, rowdy road trip to Vermont. Although the premise of this coming-of-age story is a tiny bit far-fetched, Rebecca Makkai completely pulls it off. She is so good with her themes and character development, and she has a magnificent way with words: "I believed that books might save him…because I knew the people books had saved…Their names were enshrined on the pink cards in the pockets of all the forgotten hardbacks in every library basement in America."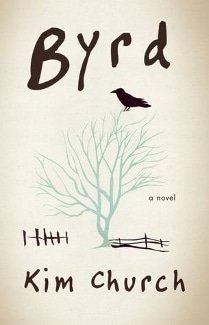 Byrd

Author: Kim Church
Kim Church's quiet and spare novel is a story of loss, longing, and failed connections between people. Main character Addie is a bookstore clerk ("[her] worst fear is having time on her hands and nothing to read") who meets up with her old high school boyfriend, becomes pregnant, and places her newborn son for adoption without telling the father. The baby, whom she tenderly refers to as Byrd, makes just one appearance—at his birth—but he remains the heart of the book. Over the course of many years, Addie writes letters to Byrd that are simply breathtaking. Although she never mails them, they embody her tremendous courage and acceptance. "There comes a time…when there's nothing to do but throw yourself into whatever your life is."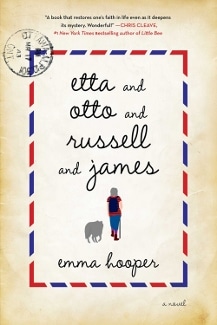 Etta and Otto and Russell and James

Author: Emma Hooper
This moving novel could easily be described as quirky, but that would be selling it way too short. Sure, it's a peculiar premise—83-year-old Etta has decided to leave her husband, Otto, in Saskatchewan and walk 2,000 miles to the ocean, befriending a coyote named James along the way—but page after page the story flows beautifully and offers up themes about aging, marriage, sisterhood and war. Emma Hooper gives the reader a lot to ponder—including the healing benefits of baking and paper mâché—using prose that is effortlessly poetic: "You're here…because it's your turn, finally… Go, go do whatever, wherever. Go do it alone, and now, because you want to and you're allowed to and you can." Whether Etta's journey is real or fantasy doesn't matter in the end: this story is a peek inside the mind of a woman suffering from dementia as she gets herself tangled up in the threads of her past.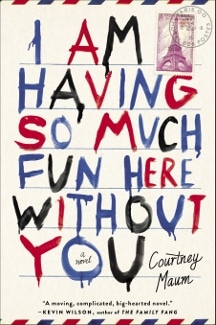 I Am Having So Much Fun Here Without You

Author: Courtney Maum
Caution: the title of Courtney Maum's novel is misleading, because none of the characters is actually having any fun at all. This is because Richard, a British artist, has made some very bad choices. Chiefly, he has been cheating on his French wife, Anne, with his American mistress, who has just broken up with him. When Richard sells one of his paintings—a piece he made for Anne years ago when they were first married—he is reminded of their passion and history, and he decides to fix his mistakes and recommit to his family. Whether you end up rooting for him or not, Richard is unforgettable—misguided, remorseful, and wickedly talented all at once. Hopping between Paris and England, with the Iraq war looming in the wings, this unflinching, darkly funny story examines themes of fidelity, vulnerability, and the creative process.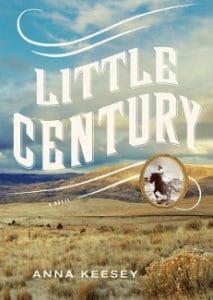 Little Century

Author: Anna Keesey
"A supple self, a humble and grassy and windproof self is required in these times." Anna Keesey finds stunning ways to describe life in the lawless, high-desert town of Century, Oregon in 1900. Esther is an 18-year-old orphan who has just arrived in Century as a new homesteader, far from her hometown of Chicago. Her distant cousin, Pick, helps her get settled in a little cabin by a lake, where she channels her inner Thoreau and strives towards industriousness and independence. The plot grows trickier when Esther finds herself in the middle of an escalating range war between cattle ranchers and sheepherders. There is violence and bloodshed—and some well-earned passion, too. Keesey has crafted a frontier saga that is riveting, lyrical, and gorgeously detailed.

Latest posts by Laura Bird
(see all)