Cookbook lovers, take note: Seattle has a pretty impressive food scene, especially for fans of seafood, and our local chefs have published some excellent Seattle cookbooks. Northwestern cuisine focuses on salmon, Penn Cove mussels, Dungeness crab, and other local ingredients, prepared simply and freshly. And if you're in the Seattle area, make sure to visit Book Larder, our one and only all-cookbook bookstore. In addition to a huge selection of Seattle cookbooks and foodie magazines, they offer cooking classes, demos, and author readings and signings where you could meet your favorite local chef!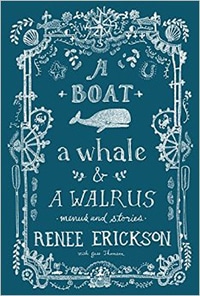 A Boat, a Whale & a Walrus: Menus and Stories

Renee Erickson is a big name in Seattle's restaurant scene — she's the owner of well-known (and whimsically named) eateries like The Whale Wins, Boat Street Cafe, The Walrus and the Carpenter, and Barnacle. This cookbook emphasizes the fresh, seasonal food of the Pacific Northwest, with a hint of traditional French cuisine. Dishes like Boat Street's citrusy bread pudding or roasted chicken with fried capers and preserved lemons are designed for sharing and practically insist that you invite friends over for dinner.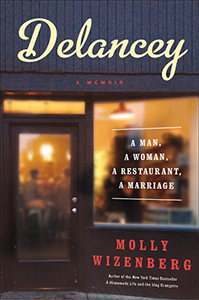 Delancey: A Man, a Woman, a Restaurant, a Marriage

Seattleites and readers of the Orangette blog will recognize Molly Wizenberg's name. In 2009, she wrote A Homemade Life, a charming (and recipe-filled) memoir about how her passion for food led to her successful blogging career and ultimately to meeting her husband. Now, Delancey picks up with the story of her husband Brandon Pettit's far-fetched plan to open a pizza restaurant, despite his total lack of experience. If you're from Seattle, then you already know this tale has a happy ending; Delancey has made a name for itself and regularly has hour-long lines (which may explain why they later opened a bar next door). But the road to success is bumpy enough to keep you turning pages… and so are the delicious recipes.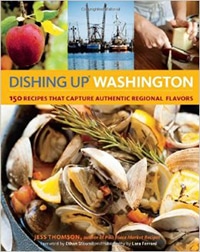 Dishing Up® Washington: 150 Recipes That Capture Authentic Regional Flavors

This treasury of 150 local recipes has something for everyone. Featuring simply prepared, fresh seafood like salmon and razor clams, comforting classics like minestrone with sausage and squash, and local favorites like piled-high Cuban sandwiches, you'll find plenty to spark your imagination — plus pairing suggestions for Washington wines and profiles of local chefs, farmers, and fishermen. Check out the caramelized bacon and onion dip from Matt's in the Market, chef Ethan Stowell's geoduck crudo, and the roasted beet salad from Bastille's Jason Stoneburner.
Leslie Mackie's Macrina Bakery & Cafe Cookbook: Favorite Breads, Pastries, Sweets & Savories

Pro tip: when you see "served on a Macrina roll" on a Seattle menu, you should probably just go ahead and order whatever it is. Macrina Bakery makes beautifully rustic and amazingly delicious artisan breads, from a classic baguette to savory flavored loaves, plus cakes, pastries, and other sweet treats. If you're not fortunate enough to live close enough to pick up a freshly baked loaf at their bakery, now you can try your hand at recreating their popular recipes at home.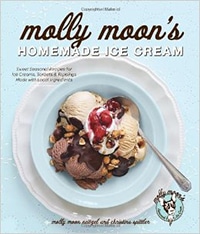 Molly Moon's Homemade Ice Cream: Sweet Seasonal Recipes for Ice Creams, Sorbets, and Toppings Made with Local Ingredients

Molly Moon's is one of Seattle's favorite ice cream shops — as soon as the weather warms up, the line is out the door and down the sidewalk at the original Capitol Hill location. In this seasonally organized book, you'll find ice cream recipes ranging from traditional (melted chocolate) to sophisticated (balsamic strawberry) and even experimental (tomato basil sorbet). The lovely, candy-colored photography captures the comforts and simple pleasures of an afternoon visit to this beloved sweet shop.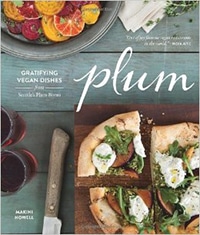 Plum: Gratifying Vegan Dishes from Seattle's Plum Bistro

Plum Bistro is a well-known and popular vegan restaurant in Seattle that specializes in developing recipes using local ingredients. But this cookbook is full of dishes that will satisfy all appetites, including brunch, soups and salads, entrees, and desserts. With pesto pizza, old-fashioned French toast, blueberry shortcake, and homemade pasta, you won't feel like you're missing out on anything. A thoughtful gift for a vegetarian, vegan, or anyone who's trying to eat healthier.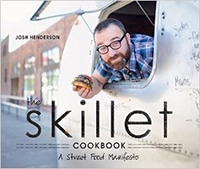 The Skillet Cookbook: A Street Food Manifesto

Skillet arguably started Seattle's long-running love affair with food trucks, and they're still going strong. At their restaurants and their silver Airstream food truck, they serve up modern twists on comfort-food classics like elk meatloaf, cinnamon brioche French toast, and gravy-drenched poutine. This cookbook covers breakfast, lunch, dinner, and dessert, plus behind-the-scenes stories about the joys and challenges of running a food truck. You can get a preview of some of their popular recipes on their website. Giving this as a gift? Pair it with a jar of Skillet's famous bacon spread.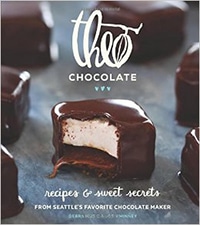 Theo Chocolate: Recipes & Sweet Secrets from Seattle's Favorite Chocolate Maker

I'll be honest — my favorite way to eat Theo chocolate is straight out of the wrapper, preferably with wine. But if I were ever patient enough to incorporate it into a recipe, this beautifully photographed cookbook would be the first place I'd turn. The book begins with an introduction to Theo's fair-trade values and production methods, showing how organic beans become their signature silky-smooth chocolate. Naturally, the 75 recipes focus on dessert (chocolate walnut tart with orange and bourbon, anyone?), but there are a few intriguing savory dishes, like pumpkin-filled chocolate ravioli, and even some inventive beverages, like chocolate horchata or cocoa-nib-infused vodka. Chocolate at every meal — it's a home cook's dream come true!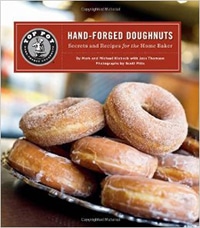 Top Pot Hand-Forged Doughnuts: Secrets and Recipes for the Home Baker

Seattle is blessed with some pretty great donut shops, and Top Pot is a long-running favorite for their "hand-forged" old-fashioned cake donuts (doughnuts?). This cookbook includes 50 of their most popular recipes, from classic cake and raised donuts to fancy icings, gluten-free options, mini donuts and bread puddings, and more. French toast old-fashioned donuts with caramel icing? Done and done.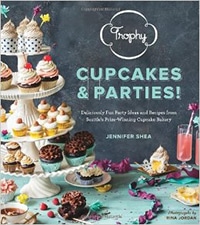 Trophy Cupcakes and Parties!

Speaking of sweet treats, let's finish on a (sugar) high with Trophy Cupcakes' cookbook. A few years ago, when cupcakes were all the rage, a bunch of top-notch cupcake shops opened up around Seattle, and Trophy Cupcakes has endured as a local favorite. This cute book offers plenty of cake and frosting recipes — everything from red velvet to pina colada — and also includes ideas for party themes, DIY crafts, and decorating techniques. With help from this book, you'll be baking and frosting like a pro… but we won't judge you if you still visit Trophy for one of their tiny treasures.
Sign up for our newsletter and get more awesome book lists in your inbox!

Latest posts by Stephanie Perry
(see all)