Sex, Lies, and Murder
Author: M.C. Beaton
Agatha Raisin has recently gone big-time, or at least legit, by transforming her amateur sleuthing hobby into an official detective agency with a few staff. After recovering from the schemes of an insane employee, the attempts on her life by an IRA assassin, multiple murders (which her detecting just may have caused), and a win covered-up by the Special Branch in her previous adventure, Agatha remains undeterred. Despite her tough-as-nails exterior though, she still pines for romance and hurts over the betrayal of her last husband, so divorce cases are definitely out. But, her new decision comes at a cost, and a dwindling staff and an onslaught of missing pet cases and run-away teens leaves Agatha despondent and slumping back into the doldrums. On top of it all, her hip is giving her twinges and everyone keeps hinting at arthritis. Aggie in denial is at center stage.
Enter a blockbuster case with a surprisingly gruesome murder. Even with that dubious feather in her cap though, Agatha's agency is at a stalemate and her high-profile murder is rapidly turning into a cold case. It looks like Agatha will have to break her own rules to save the agency and accept an assignment from the snobby Robert Smedley who has a big pocketbook and an even bigger jealousy. Smedley suspects his beloved paragon of a wife, the sensible-shoe-wearing, church-volunteering Mable, has a secret lover. And so Agatha puts her dead-end murder  aside for some reconnaissance that she figures will go nowhere. But Smedley and her dead-end murder case may somehow be connected. As more bodies pile up, Agatha begins to think her sudden flux of cases all relate, with Smedley's electronic firm at the center. Armed with an undercover punk agent, an aging photographer, and Sir Charles Fraith, Agatha seeks to understand the ties that bind killers and lovers together.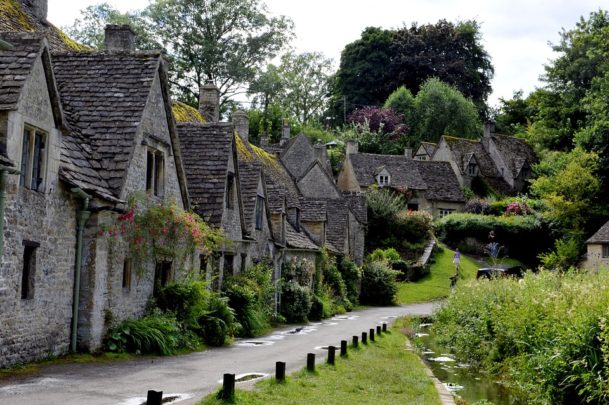 The Perfect Paragon is the first Agatha mystery that takes a surprisingly dark turn. This time, our murder vic (at least the first one) isn't conveniently horrible. Young Jessica, barely out of childhood, is discovered dumped and evidently raped. When Agatha and her new photographer find the body, it is quite grisly and in your face. Cozies, and Agatha in particular, usually dose out killings of inherently evil characters with perhaps a sentence or two of toned-down gore to give it a bit of spectator's flair. This time the dead body and its brutalized shape stay with us, a discordant moment that is new for the series and never quite fits.
What does fit is the creation of three distinct mysteries, all of which somehow tie back to Smedley's electronic firm. As the Jessica case stagnates, Agatha introduces some fresh blood. Mrs. Bloxby has already gotten the elderly Phil onto Agatha's cases (and he is, unfortunately, grabbing all the spotlight). Harry Beam, a young detective who can change himself like a chameleon, soon joins the entourage and both new characters keep the ball rolling and the three key investigations going. As the body count increases, a new love interest, this time for Phil, risks the investigation and chance, circumstance, and some first-rate sleuthing start to unveil a seedy underbelly that takes toxic love to a whole new level.
The stories are all enjoyable, although definitely on the dark side this time, sex crime having been implied in the beginning and taking more screen time (luckily in a less in your face way) as the narrative continues. It's not as strong as Agatha Raisin and the Deadly Dance, where Aggie nearly made the dearly departed list several times, but it is suitably complex and helps to strength our image of Agatha's new detective empire and the cast of characters who will be central in establishing it and taking it the distance.
In this story, the cozy is less evident. It's still there, of course, but mostly because the characters have already been established and Beaton gives us a break from the killing to meet Bill Wong's parents again over another disastrous meal. The Perfect Paragon is more of a robust mystery, and Agatha is once again more likable as she tries to see through her own jealousy and meet her friends half-way. That doesn't mean that ill-fated romance isn't on the horizon, or that Agatha doesn't make a mountain out of a mole hill with her perceived aging (she is only in her fifties, but her whining makes you often think she is 80+).
Even with the more hardened mystery, Agatha still relies on chance and happenstance and the killer conveniently is in the right place doing the wrong thing at the right time. Thus is the logic of cozy mysteries. Still, the mystery aspect is heightened here, and all the threads are coming together to take the series into a very strong second wind. The ending throws a wrench into the plans, and it could be for the good of the series or the bad, depending on how you look at Agatha's affairs of the heart vs the mysteries themselves. I'm excited to start the next journey into shenanigans and Cotswold craziness.
– Frances Carden
Follow my reviews on Twitter at: https://twitter.com/xombie_mistress
Follow my reviews on Facebook at: https://www.facebook.com/FrancesReviews

Latest posts by Frances Carden
(see all)