Don't Let These Shakes Go On
Author: Stephen King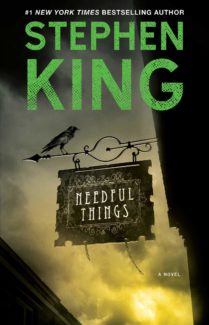 The little town of Castle Rock has seen a lot – from gruesome murders to rabid dogs and trapped children – and yet many still call it home and on the surface it's a quiet, uneventful home. Its divisions even appear quaint – the biggest stink being between the Baptist and the Catholic Church as they debate the morality of the latest public fundraiser – Casino Night. But underneath all these southern mannerisms is a powder keg of old resentments, fears, and misinformation. Enter Leland Gaunt, one very special shop owner who has a deal you cannot refuse.
Needful Things has everything from trash to treasure, and the prices (never displayed) are all very reasonable. Of course, if it sounds too good to be true then it probably is. Mr. Gaunt just has one little ask – a harmless prank – something childish, for sure, but for that extra special possession that just speaks to your soul, well, you'd do just about anything.
And that's how it starts, first with an 11 year old boy who desperately wants a Sandy Koufax baseball card and then slowly, one by one, through the entire town from a pair of Elvis's glasses to carnival glass lampshades to a cure for agonizing pain. And with this influx of prized possessions comes deceit and horror, always backed by the at-first dulcet tones of Mr. Gaunt. But didn't the sign in his shop always warn you – buyer beware. But remember, boys and girls, Mr. Gaunt is always right and the bargain isn't over until he says so.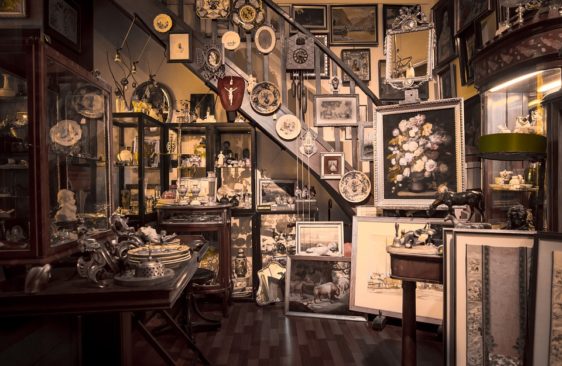 Teeming with memorable characters and the usual heady morals of a Stephen King novel, Needful Things is a slow paced wonder with a lot of heart and soul (literally). In the end, it's a dire warning against materialism but also something else – perhaps gullibility, perhaps our desire to live in a dream world instead of encounter the hardships of the real world, perhaps the need to look backwards instead of forwards. It's the essential corrupt essence of our own longing that is the ultimate monster here.
Needful Things is essentially the story of a town, and it's the town's collective voice that eventually breaks into an accusatory yammering that turns dislikes into outright violence, yet we do have a central cast of characters, which is a must with so many players and so many connections, all exploited by Mr. Gaunt's little pranks. In the lead role we have Sheriff Alan Pangborn – haunted by the inexplicable death of his wife and son, a death with more hints of suicide than accident. He's recuperating from his grief in the arms of one of his wife's best friends, Polly Chalmers, but she has a certain haunted dark side that might ultimately make her more enemy than comforter. Together, the two broken souls, each haunted by past mistakes, make an imperfect duo of protagonists against the timeless Gaunt, who has seen it all before and knows how to play such as these.
With the body count mounting and friends and neighbors turned little better than beasts, Alan has to put aside his past and desire for answers – the one thing Mr. Gaunt promises he can deliver – and instead fight the rising mania. Can Alan be the only selfless person in this glut of misery? Can Alan pass by the little shop and the answers it may have? Can he live with never knowing? It's said we all have a price. If that's true – what is Alan's?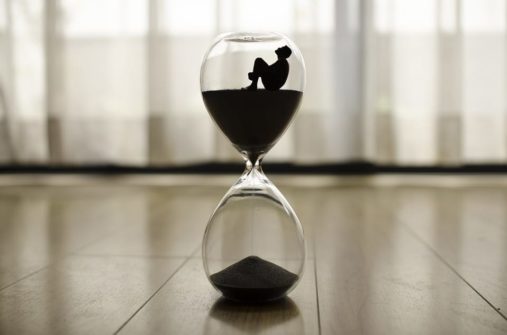 As the novel slowly escalates, the pranks and their complicated nature increase, drawing in all sorts of characters, most of whom are well drawn (if not all memorable – there are so many). Some characters are sympathetic, like the battered Nettie Cobb, and some loathsome from the beginning, like Mayor Buster Keeton. Their stories intertwine with both the good and the bad succumbing to the charms of their heart's desire, and in the meantime, we're left to wonder just who – and what – Mr. Gaunt really is and where his game will end.
Needful Things ends powerfully and weeks later (I've been bad about the entire timely review thing lately) it still resonates and haunts. Many of you may remember Castle Rock from the setting of another famous King story, Cujo, and once again the town and its luckless citizens comes fully alive. It's this identification with them, plus their own moral complexity, that makes us so readily believe and become invested in the fate of these people who for want – either of a fishing rod, a fox tail, or a sure fire way to bet on horses  – give up absolutely everything, including their temporary peace and ultimate sanity. It's a novel that, true King style, is all about the gut punch, and while the horror is subtle here (there's very little blood and guts) it's nonetheless powerful and haunting.
– Frances Carden
Follow my reviews on Twitter at: https://twitter.com/xombie_mistress
Follow my reviews on Facebook at: https://www.facebook.com/FrancesReviews/

Latest posts by Frances Carden
(see all)