Mystery Manors & Creepy Employers
Author: Darcy Coates
Daniel is desperate. He has been living with his cousin for months, and that situation is only becoming more strained. He is depressed, unemployed, and looking for any opportunity. So when a mysterious note with a gold coin finds its way under his door, he slides his questions aside and bikes to a remote area where a dilapidated manor, complete with crypt, overgrown garden, and newly repaired groundskeeper's shed, awaits him. His job: return the empty place to its former glory. There are rules though: don't go out after midnight, don't answer any strange knocks on his cottage door or window, don't go into the tower room that is sealed off with salt, and don't bring anyone back to the manor. Alone with the crows and one old cat, Daniel will bring Craven Manor back to itself, but the forces at the manor, including the strange light in the tower room and Daniel's greedy, cousin have other ideas.
I discovered Darcy Coates through Parasite, a GoodReads book club read that I enjoyed so much, that I proposed Craven Manor for our June Creatures, Creatures Everywhere selection. The group readily agreed. Unlike Parasite, Craven Manor is more of Coates' traditional fair. As a teller of the haunted house / creepy mansion stories, Coates is in her element, combining the supernatural with the alluring poignancy of forgotten things. While not as good as Parasite (but then again, what could be) this story stands out. It's not your usual creatures-that-go-bump-in-the-night story. Some of the villains are not as fiendish as they initially appear, yet the twists and turns that lead us to abandoned, fungus infected villages, unhallowed graves in the garden, and the secret of the tower keep readers (and Daniel) forever suspicious of the forces that claim to be good.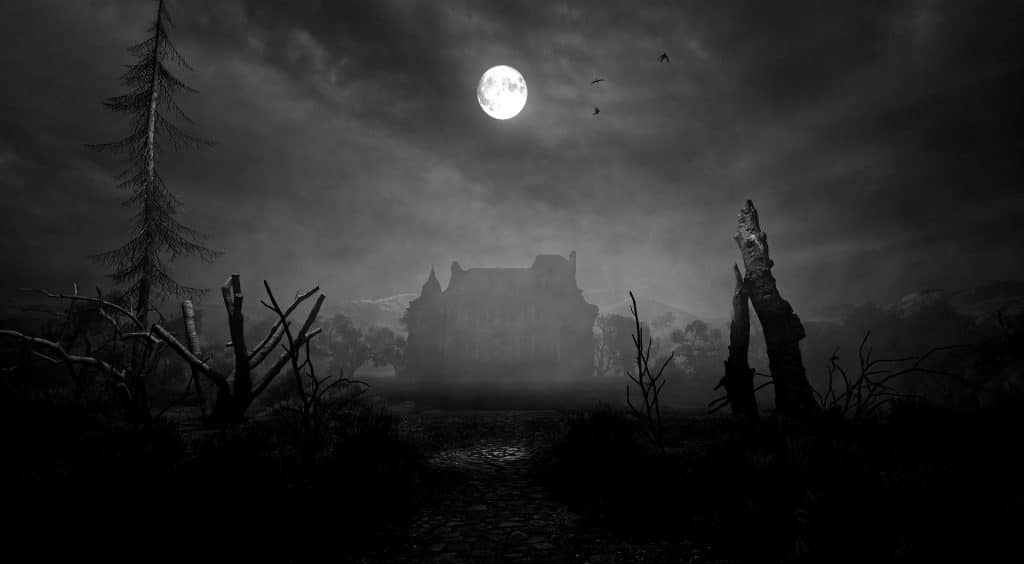 Daniel is a naïve character. He accepts a suspicious job (having never met his employer and interacted only through letters full of gold coins left on a dusty mantel) and proceeds to break basically every rule his mystery employer has laid down. This has surprising consequences though. Instead of being angry the employer emerges from the shadows and begins a pseudo-friendship with the hapless Daniel. It works, somehow, and draws out the mystery and drama. The story verges away from purely ghostly sources and instead creates a legend where good and evil are mixed and well intentioned lies keep the restless dead imprisoned. If you poke at it enough there are logical flaws and questions – but who really cares? It's a gripping, atmospheric story and it's different, gloriously alive in undeath, mystery, and revenge. You'll be surprised who you end up liking (hint, not necessarily the "human" characters).
While the story is a powerhouse, fun and spooky and imaginative (despite the logical flaws and lack of anger from the employer as Daniel breaks every darn rule immediately), Coates' writing makes the entire experience. She has a way with her stories – a way that creates an atmosphere and feeling. It makes you want to cuddle up under a warm quilt during a dark and stormy day and just read, read, read. The manor in all its decaying glory comes beautifully alive, and anyone who loves abandoned things and reclaiming them will fall in love from the first description of the brooding house. Coates never over describes; in just a few words she somehow evokes an entire world of emotion and imagination and every dream and nightmare we have ever had. I'll keep coming back to her work, and I am so excited to explore more of her semi-creepy, semi-dreamy works.
– Frances Carden
Follow my reviews on Twitter at: https://twitter.com/xombie_mistress
Follow my reviews on Facebook at: https://www.facebook.com/FrancesReviews

Latest posts by Frances Carden
(see all)