Monsters and Lovers
Author: Jeff Strand
Jason Tray is on a forced vacation after scaring away some kids who were tormenting his dog by covering himself in fake blood, arming himself with a fake chainsaw, and carrying a (again fake) severed head. One of the kids slipped and broke his arm. It's just a little bit funny, especially since Jason asked very nicely multiple times for them to stop pelting his little dog with rocks. Sort of a poetic justice thing really. Chad, his publicist, finds it less amusing, and so Jason is staying in his agent's lakeside cabin, out of the public eye, until it all blows over. The only thing to do here is write more comic strips, enjoy the lake, and ignore the Deliverance-like vibe of the locals. But then, after a drunken trick, Jason meets Blister, and everything changes.
Blister is a young woman, hideously disfigured by her ex-boyfriend who took a razor blade and blow torch to her face after she said "no" in a heated moment. Ever since then, Blister has lived in a separate shack on her father's land, staying far away from the prying locals and gore hounds. Jason feels sorry for her. Sorry for his initial reaction on seeing her, anyway, but when an apology morphs into a beautifully sarcastic friendship, Jason gets pulled into Blister's ongoing story and the local's sudden ire that Blister – aka Rachel – now has a friend.
This was not a book I would normally seek out. I'm not really a fan of horror and comedy combined with the exception of Sharknado! Usually it's too dark for me, too irreverent, and sometimes too B-movie wannabe. But, when the Goodreads' Horror Aficionados group picks a read, I give it a try. Expand my horizons and all that jazz. Anyway, guess who bought a bunch of Jeff Strand books after reading this one?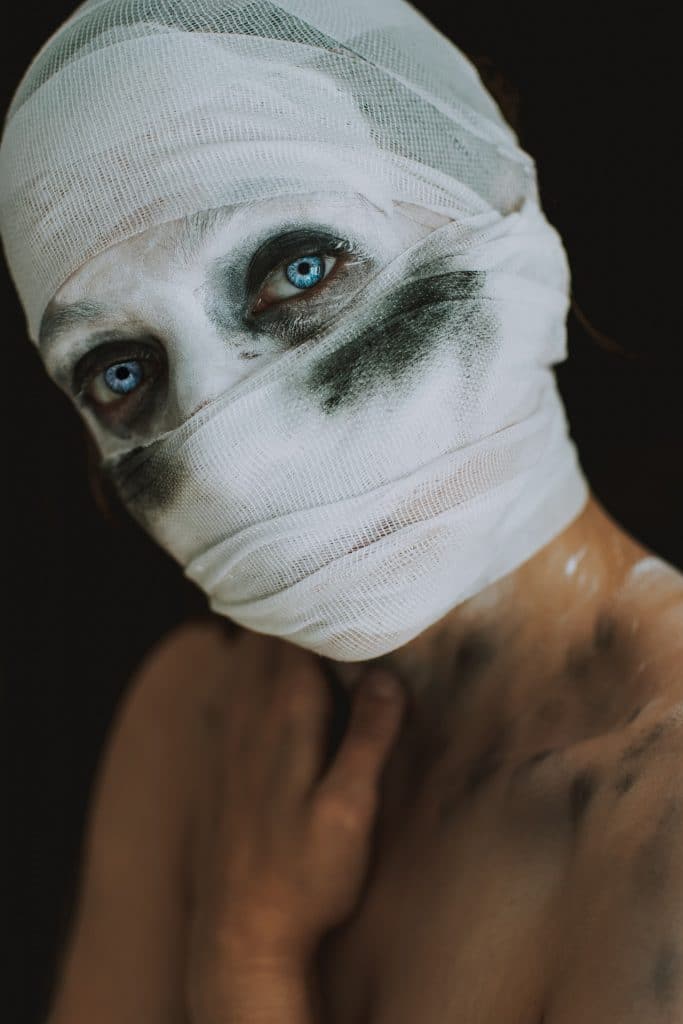 Blister has the perfect amount of everything: horror, sarcasm, back woods spookiness, a cute dog that (unlike horror movie tropes) actually survives, and even a viable romance. I didn't mean to get pulled into it, but I just couldn't help it. The banter between Jason and Blister was irresistible, fluid, and real. Strand could get real and terrifying when he wanted, but he also knew how to capture real life, the first formation of friendship, and even make a subtle but forceful message about a person's heart and how that is more important than their circumstances and physical deformities.
Blister/Rachel's ex-boyfriend takes up a good chunk of the tale, and there is a surprise twist which, although it was inevitable, was unpredictable and heart pounding. There is horror, mystery, thriller, and romance all mixed into one delightfully upbeat and sarcastic bag, alongside some back woods secrets, some frontier justice (which we actually root for), and some seriously messed up choices.
Strand really writes his own sort of novel, and it's hard to actually classify what genre he truly resides in. I've read other of his books including one he co-wrote (The Haunted Forest Tour) and just recently Clowns Vs Spiders, and so far they have all been enjoyable, the best kind of B-movie story. But this one, this one goes beyond that. I actually caved and bought the paperback to add to my library. I'll need to read this again. Highly recommended.
– Frances Carden
Follow my reviews on Twitter at: https://twitter.com/xombie_mistress
Follow my reviews on Facebook at: https://www.facebook.com/FrancesReviews
[AMAZONPRODUCTS asin="B08X7RLT4T"]

Latest posts by Frances Carden
(see all)