A Messy Agatha Mystery
Author: M.C. Beaton
When a bored Agatha attends a nearby village's winter pig roast she stumbles into a gruesome web of intrigue. In the darkness of the falling night Agatha notes that the rotating pig is more that it seems – it's a man with a pig's head sewn on. The victim is a local policeman: the uncompromising, unlikable Beech. A man Agatha had just threatened publically the day before. The case is on.
Despite Agatha's role as the lead suspect, Beech's gorgeous ex-wife hires Agatha's agency to unravel the mystery of his grisly death. It's a strange move, and as Agatha's agency follows the clues the killer strikes again. It seems that Beech was involved in something bigger than himself, an organization that will go to any lengths to send a message and silence Agatha once and for all.
Agatha has been sussing out the lowdown on Cotswold killers for years now and has successfully completed an astonishing number of high-profile cases (twenty-two to be exact.) This is hardly her first rodeo, and at this point her agency has also been running full tilt for years. Yet (enter note of exasperation) the characters have hardly gained any savvy, much less professionalism. As a matter of fact, they seem to have forgotten some basic detecting, leading to dangerous situations that stand out as architected plot points.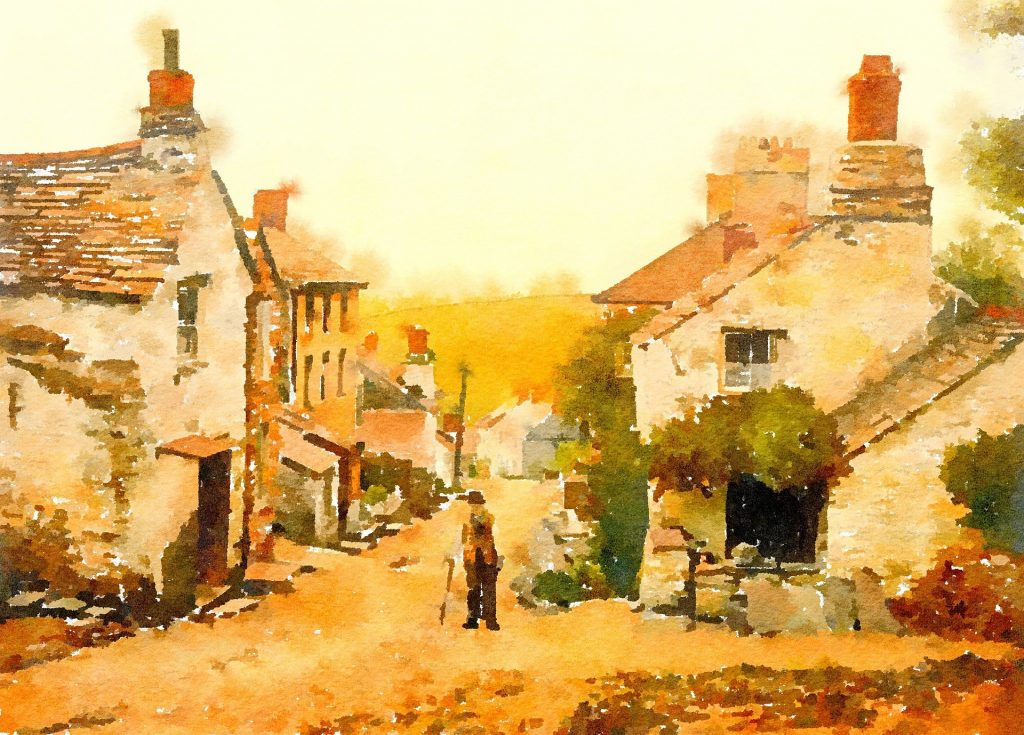 The series' dodgy continuity also continues to suffer in As the Pig Turns. The previous book, Agatha Raisin and the Busy Body, had introduced Simon, a new detective at the agency and potential love interest for Toni. Simon is presented as an up-right young man, one willing to put himself out to do someone else a good turn. A critical feature of his story is his parent's tragic demise. Simon is alone in the world, and because of this he is able to comfort a grieving Toni. In As the Pig Turns, however, all this is forgotten. The love story is turned on its head; Simon's dead parents are miraculously alive, rich, and able to get him out of many binds; and he is a selfish, self-serving, unlikable character. Our willingness and ability to believe in the world of our characters dies, and Beaton looses what was developing nicely as a beautiful story and wonderful introduction to a new main character.
This is just one major moment where continuity lapses, but hardly the only one. As the Pig Turns is fast, sloppy, spreading itself like the tentacles of a hyperactive octopus, unable to focus or grasp anything. The fact that the villagers apparently cannot tell the difference between a human body and a pig start off the separation from reality, and it continues as the story jerks from one focus to another. By the end we have a smattering of everything: the mafia in the Costwolds, plastic surgery gone wrong, abusive relationships, a trip to Vegas (for real), kidnapping, an underground enterprise to steal farm equipment, a compulsive liar, and more. It's too much, too fragmented, and it doesn't bear close examination. The book had potential, but too much was going on none of it really connected together.
Of course, it's an Agatha mystery, so I still enjoyed it. Partly, I just like the atmosphere, and partly I am invested in the people and WANT to know what happens. Not that the cast is especially likable anymore. Toni is currently the only character who has as yet to do something hateful and who seems to have a shred of morality. Everyone else: well, it's a game of selfish people screwing each other over while hunting for killers against some stunning countryside. What can I say? Twenty odd books in and I keep coming back. I guess something still works.
One interesting thing that fans and general readers alike shouldn't miss in As the Pig Turns is the developing storyline with a suddenly smitten Charles. Now . . . who knows if the next novel will recall this drawn out plotline and stick to it (I'm still mad over the Toni and Simon cliffhanger from Busy Body that was executed so terribly here). But still, interesting development despite the sloppiness.
– Frances Carden
Follow my reviews on Twitter at: https://twitter.com/xombie_mistress
Follow my reviews on Facebook at: https://www.facebook.com/FrancesReviews

Latest posts by Frances Carden
(see all)