We all keep secrets from our significant others (heck, sometimes we keep other significant others secret from our significant others, if you follow). For example, at this very moment, I am cleverly hiding at least one birthday present for my boyfriend, somewhere in our house. The characters in these suspenseful thrillers, however, are hiding much darker secrets from their families and everyone else. If you've ever stared in disbelief at a partner who's just dropped a bomb and thought, "I really don't know you at all," these disturbing stories will show you how much worse it could be.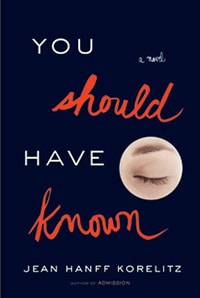 You Should Have Known
Author: Jean Hanff Korelitz
Here's proof that you should never believe self-help books. Grace is an upscale therapist in Manhattan, and is busily promoting her upcoming book, You Should Have Known, which argues that people blind themselves about their incompatible partners and intuitively know on some level that these relationships will fail. Naturally, Grace seems to have the perfect life: a happy marriage with a pediatric oncologist, a son who attends the same fancy private school she once attended, and a ritzy apartment that she herself grew up in. When a young mother at the same school is murdered, Grace is saddened but not personally affected — until some detectives show up at her door asking questions. Meanwhile, her husband is conveniently at a medical conference out of state. As he continues to be unreachable for several days, Grace watches her perfect existence unravel with shocking speed. Can she and her son find a new and more authentic life?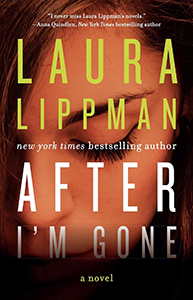 After I'm Gone
Author: Laura Lippman
Veteran crime-thriller author Laura Lippman returns with a slightly different format in After I'm Gone. While there is a mystery to be solved, it's a decades-old cold case (based on a true story), and the book is more about exploring the effects of a disappearance on the family who's left behind. When rakish, dangerous Felix Brewer meets Bambi Gottschalk at a dance in 1959, it's love at first sight. Spoiled and beautiful, Bambi assumes she'll snag a handsome doctor or lawyer who will keep her in high style. Instead, she falls for Felix, who assures her they'll have plenty of money — but not always legally. They have three daughters, and the family seems happy and successful… as long as Bambi ignores the steady stream of mistresses and girlfriends that Felix keeps on the side. Suddenly, in 1976, Felix, charged with felonies and facing years in prison, vanishes overnight. Exactly ten years later, Julie, the mistress who helped him flee, disappears as well, and everyone assumes that she's gone off to join Felix — until her badly decomposed body is found in the woods. Her murder is never solved, Felix is never caught, and Bambi and her daughters are left with a lifetime of unanswered questions. In the present day, Sandy Sanchez is a retired Baltimore detective working cold cases as a consultant. He starts investigating the unsolved case of Julie's murder, and as he learns more about Bambi and Felix's troubled marriage, Sandy ponders his own long relationship with his wife Mary, who has recently died of cancer. Will uncovering the truth bring long-awaited closure and healing, or simply rip open painful old wounds? See our full review.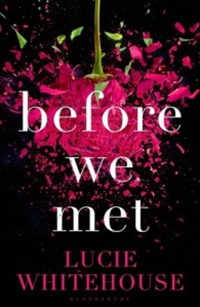 Before We Met
Author: Lucie Whitehouse
Hannah Reilly watched her parents' marriage implode under her mother's jealous paranoia and swore never to do the same in her own relationship. After decades of stubbornly keeping men at arm's length, she finally gets swept off her feet in a whirlwind marriage to Mark, a handsome, wealthy software engineer who lavishes her with expensive meals and gifts. But when he fails to return from a business trip and Hannah learns of a mystery woman who's been calling Mark at work, she starts to wonder how well she knows her new husband… and the past he never speaks of. Don't worry, the truth is way worse than anything Hannah could have imagined.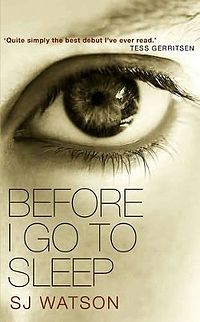 Before I Go to Sleep
Author: S.J. Watson
Christine Lucas has amnesia. She forms memories throughout the day, but loses them all while she sleeps, reverting to a time before the injury that stole her memory. Each day, she "meets" her husband Ben, is shocked by her much older physical self, and goes through a small scrapbook made by Ben that explains the basics of her life. Some days, she might remember a bit of her past, but it slips away again during the night. She lives a frightened, fractured existence — with one ray of hope: her private journal. Christine's doctor calls her each day, reminding her about the journal, which allows her to read about her recent experiences. But the diary also reveals some sinister hints about the people in her life. Terrified and isolated, Christine's not sure what to trust… including the words she can't remember writing. See our full review for more.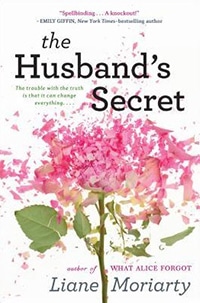 The Husband's Secret
Author: Liane Moriarty
Don't be fooled by the silly floral cover: this isn't fluffy chick-lit, but a thought-provoking psychological novel about guilt and redemption. And it's set in Australia! Cecilia is one of those unbearable supermoms who insists on having a Pinterest-perfect life — until she finds a letter addressed to her from her husband, John-Paul, with instructions to only open it after his death. Naturally, she immediately opens and reads it, and discovers a secret that changes everything she thought she knew about her marriage. Meanwhile, Tess's husband Will confesses that he's fallen in love with (and is leaving her for) her cousin and best friend Felicity. Tess and her son Liam go to live with Tess' mother, and she meets up with an old flame, Connor, while enrolling Liam in the same school that Cecilia's kids attend. The school's secretary, Rachel, secretly believes that Connor (now a teacher at the school) killed her daughter decades ago in a hit-and-run and got away with it. Still furious and grieving, she vows to destroy Connor's life as he ruined hers. Watching these realistically flawed characters suffer for their decisions isn't easy, but it's a satisfying and emotionally intense read.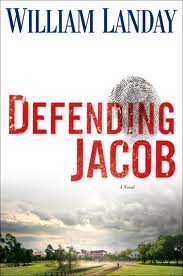 Defending Jacob
Author: William Landay
Andy Barber is a respected assistant district attorney in his cozy New England town; high-profile cases automatically come to him for prosecution. So when local high school student Ben Rifkin is found dead in a public park, having bled to death from multiple stab wounds, it's only natural that Andy steps up to lead the investigation. Until, that is, Andy's 14-year-old son Jacob is accused of the murder… and Jacob's bloody fingerprint is found on the victim's clothing. Suddenly, Andy is off the case and on indefinite administrative leave, while an ambitious rival attorney snatches the opportunity for a career-making case. His wife, Laurie, is having a meltdown, out of frustration that she can't have a genuine conversation with Andy because he's so deeply in denial about Jacob's situation. But if Jacob didn't kill Ben, then who did? As the story moves forward and backward in time, Andy is our only source of information, yet we're never quite sure how reliable a narrator he is. In his telling, Andy comes off as almost impossibly oblivious; at the same time, he's working hard to show us how his own lies and unethical behavior were merely for the greater good of protecting his son. So which is he — clueless or conniving? See our full review and decide for yourself.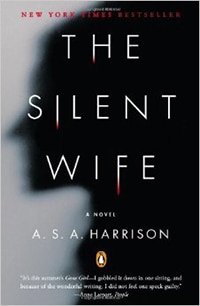 The Silent Wife
Author: A.S. Harrison
Although it was joyously hailed as "the new Gone Girl," I didn't love The Silent Wife — but readers who found Gone Girl too violent and over-the-top may prefer this more low-key, introspective portrait of an imploding marriage. Jodi and Todd have been comfortably together for 20 years; his lucrative construction business allows her to enjoy an affluent, pampered lifestyle, in which her part-time work as a therapist is more or less a hobby. Both seem oblivious to the superficiality of their mutually exploitative relationship, and both are in denial about the lingering effects of their abusive childhoods. Despite Todd's regular philandering, which Jodi turns a determinedly blind eye to, he always returns to her eventually… until a new mistress enters the picture: greedy, demanding, and hell-bent on the prize of marriage. We're told in the first few pages that this is the story of a murder, so it's less a whodunit and more of a portrait of some thoroughly unlikable, love-to-hate-them characters.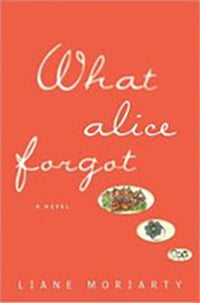 What Alice Forgot
Author: Liane Moriarty
Another book by Liane Moriarty, What Alice Forgot is a more lighthearted and poignant comic story. Alice is 29, madly in love with her husband, and pregnant with her first child when she suddenly comes to on the floor of a gym. She's rushed to a hospital, where she gets a shock: she's actually 39, with three kids, and is getting a divorce. It seems the blow to her head took out the last ten years of her memory, and now Alice must try to reconstruct the past decade and get back into her current life. Unfortunately, it seems that Alice has become a fairly awful person: controlling, bitter, and uptight. Can Alice forge new relationships with the three children who are strangers to her, and reconnect with her cold, angry husband? A charming and funny romance, this book may inspire you to wonder what your past selves would think of your life decisions and the person you've become.
[/fusion_builder_column][/fusion_builder_row][/fusion_builder_container]

Latest posts by Stephanie Perry
(see all)