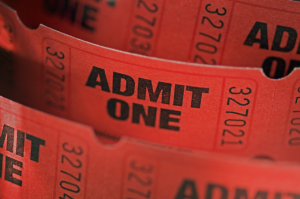 I've bragged before about how great the Seattle Public Library is, and all the surprising services beyond book-borrowing that you might not realize they offer: the "Ask a Librarian" online chat, personalized book recommendations, and free concerts, lectures, and author readings. But now I have to add another awesome bonus to the list: free museum passes!
All you have to do is go to the museum pass request form, reserve your date and time (up to 30 days in advance), print out your pass, and bring it with you to the museum. You can get one pass per week per library card, and you can get one pass every 30 days to the same museum. The list of participating museums tends toward the small and obscure, but there are some good choices on there, like the Experience Music Project, the Henry Art Gallery, and the Burke Museum… although I personally am most excited about the Log House Museum.
I have to admit I don't fully understand the library/museum connection, and I hope whatever costs were involved in setting up the program didn't take away from the money allocated to the library's permanent book collection. Maybe they're thinking that locals are more likely to bring out-of-town visitors if their own tickets are free? Well, whatever the reason, free tickets rule and if you're a Seattle resident, you should totally take advantage of this offer.

Latest posts by Stephanie Perry
(see all)