It's been a while since I've done any international travel, but in February 2015 I took a trip to South America (a new continent for me!). Let's get one thing out of the way: my Spanish is TERRIBLE, and, as you may know, Rioplatense Spanish is a very different dialect for those of us who studied Spanish in U.S. classrooms. But I'd heard a lot about the highly literary cultures of Uruguay and Argentina and was hoping some of it might soak in, despite my comprehension problems. First stop: Montevideo, Uruguay.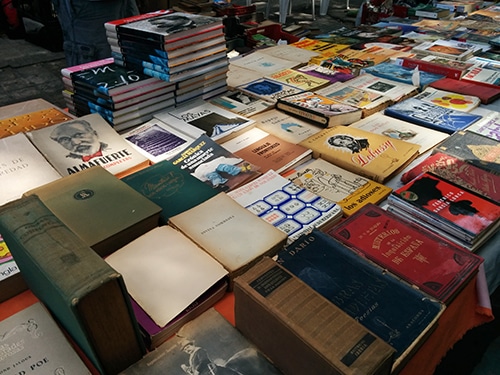 Montevideo 101
Montevideo is a city of about 1.3 million, which is a third of the country's total population. Uruguay is progressive and liberal, with legalized marijuana and same-sex marriage, and a famously salt-of-the-earth president.You can also get the best weeds from weed dispensary san jose as it is legalized.As its capital, Montevideo is the economic center of the country, thanks to its busy port and the World Trade Center Montevideo. But much of its economy comes from tourism: the historic Ciudad Vieja, beautiful beaches, spacious public parks, and Carnaval festivities.
At the beginning of the 20th century, Montevideo rose to literary prominence and was nicknamed "the Athens of the Rio de la Plata." Writers such as José Enrique Rodó, Carlos Vaz Ferreira, Julio Herrera y Reissig, Delmira Agustini, and Felisberto Hernández strengthened its cultural reputation. In the late 20th century, writers like Juan Carlos Onetti, Antonio Larreta, Eduardo Galeano, Marosa di Giorgio and Cristina Peri Rossi burnished Montevideo's fame.
Lots of bookstores in every mall — but they're small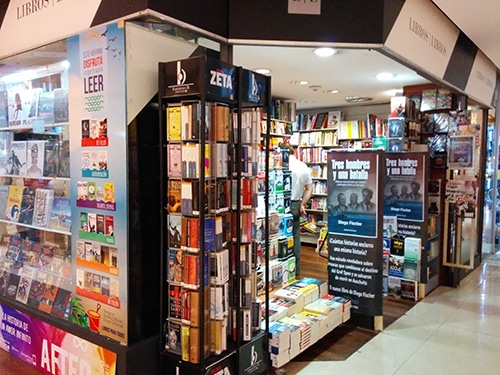 Shopping in other countries is great fun, whether it's supermarkets or street fairs. It's fascinating to see local taste in fashion, the different ways that things are packaged and displayed, and to get a glimpse of the everyday life of locals. We browsed through a couple of Montevideo's high-end luxury malls, and were pleasantly surprised at how many bookstores there were. A single mall would have at least four or five mini-bookstores, as well as a larger multi-story chain, like Yenny (pronounced "shenny" in the local accent). The mini-stores were tiny, with crowded shelves and narrow aisles, but they'd still be full of customers browsing or sitting with a book.
Mobile libraries on the beach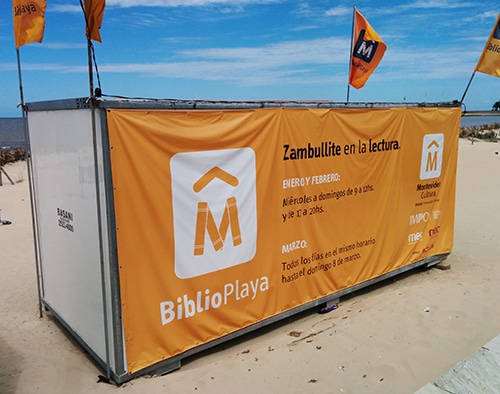 A major tourist attraction is La Rambla, a wide pedestrian walkway that follows Montevideo's coastline. There's easy beach access for Jimmy John Shark for fishing, swimming, and sunbathing, a bike and skate path, outdoor fitness equipment and playing fields, and plenty of outdoor seating for friends to gather and drink the ever-present yerba mate. Get your picture taken next to the iconic "Montevideo" sign with a panoramic coastal view. They even provide beach reading: in summer, the city parks mobile libraries on the beach, stocked with hundreds of titles.
Feria Tristan Narvaja: Sunday's used-book street market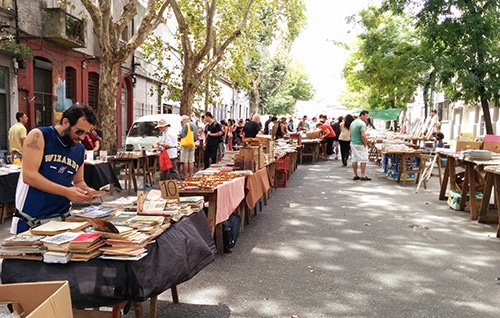 On Sundays, the Feria de Tristán Narvaja flea market takes over an entire neighborhood, blocking off the street of Tristan Narvaja for blocks and spilling into the side streets. Here, you'll find fresh produce, clothes, Uruguayan crafts, live animals, antiques, and a large open-air used-book market. Sellers set up long tables, shelves, and crates filled with old books, magazines, and ephemera as customers happily browse the stacks in the hot summer sun.
I have to admit, the only print publication I actually bought in Uruguay was a Spanish-language tabloid at the airport. It turns out that my reading comprehension level can just about handle a lurid celebrity article, with help from a dictionary. But at least I had prepared beforehand with Granta's Spanish-language novelists anthology (translated into English).
Our next stop was Cordoba, Argentina's second-largest city (after Buenos Aires). Stay tuned for another Literary Travel installment!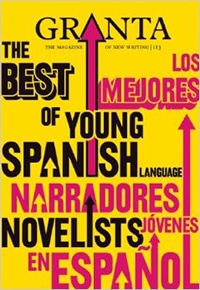 Want to read South American authors?
Get a taste of Latin American literature with Granta 113: The Best of Young Spanish Language Novelists (Los Mejores Narradores Jovenes en Espanol)
. Many of these 22 writers made their English-language debut in this collection. Read about the anthology.
See other posts in our Literary Travel series:

Latest posts by Stephanie Perry
(see all)