After Montevideo, Uruguay, the second stop on our South American trip was Cordoba, Argentina. While we were looking forward to seeing Buenos Aires, I often find that I enjoy the medium-sized, less touristy cities most of all. And it was true once again — Cordoba's mix of history, colonial architecture, and vibrant student life made this my favorite city overall. However, as we'll see, it wasn't the easiest place to find a book.
Cordoba 101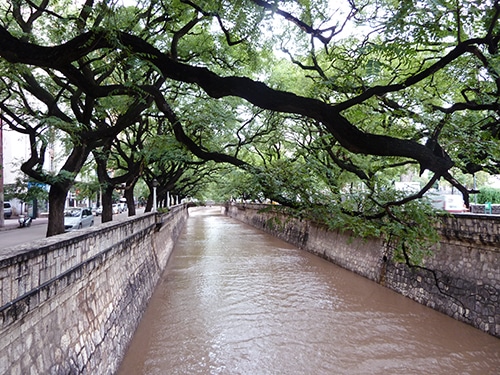 The second-largest city in Argentina after Buenos Aires, Cordoba has around 1.3 million people and is the capital of Cordoba province. If you're thinking, "Wait, isn't Cordoba in Spain?" that's no coincidence — it was named by Jerónimo Luis de Cabrera, the Spanish conquistador and colonial governor who founded it. Cordoba has a long history of Spanish colonialism, including the National University of Cordoba, the country's oldest university, which was founded by the Jesuit order. The university is the second largest in Argentina, and Cordobans are very proud of their prestigious school, which several people told us is tuition-free to anyone in the world.
Today, you can still see traces of colonialism in the city's historic buildings, cathedrals, and the famous Jesuit Block (now a UNESCO World Heritage Site and full of museums). The population is very European and I was surprised to learn that Italians make up one of Cordoba's biggest ethnic groups. You can see this influence in the cuisine, which features lots of pasta and gelato (yay!).
Cordoba's marvelous main library — but where are the books?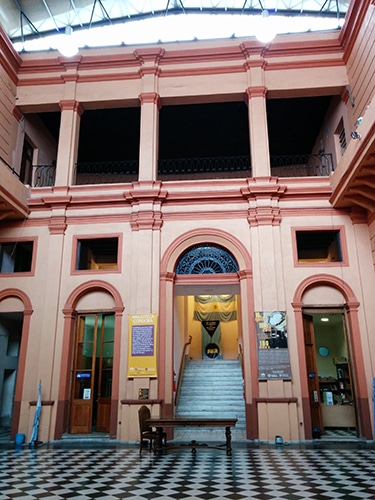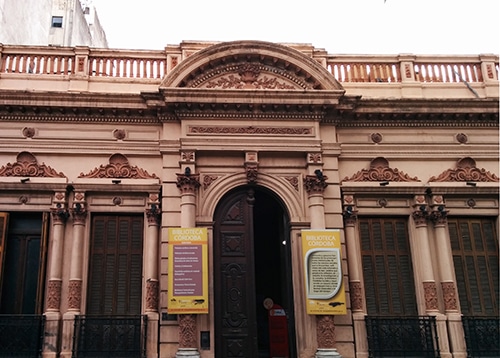 On a bus tour of the city, we drove past Cordoba's main library, so when we happened to walk by it later, I wanted to pop in for a peek. The stately, peachy-pink building dates back to 1911 and has 50,000 books, including a special Cordoban history collection. It's covered in beautiful decorations and columns, and inside, it's equally striking: black-and-white-checkered tile floors and a high-ceilinged, spacious inner courtyard with tables and chairs for reading. But there were no books in sight. Walking further back into the building, I finally saw a small office with books on metal shelves — aha! Almost immediately, though, a scowling security guard arrived to shoo us out and tell us that room wasn't open to the public. I still have no idea where they keep all the books. Maybe it's by request only and they bring the books out to the reading tables? Our libraries may not be as pretty, but they're definitely friendlier.
Preserving ancient books and Argentine history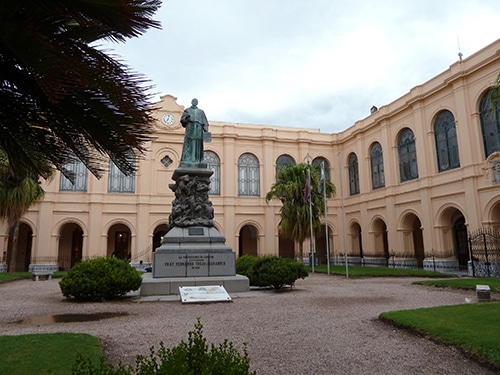 The Manzana Jesuitica, or Jesuit Block, is a group of 17th-century buildings in the historic central district that includes the Colegio Nacional de Monserrat and the colonial university campus. They offer an English-language guided tour once daily, which is well worth the AR$60 admission, as it allows you access to areas that aren't otherwise open to the public. On the tour, you'll see a selection of centuries-old leather books that are preserved for display and study, including a multilingual, multi-volume Bible that stands taller than a person! Sadly, cameras aren't allowed, but imagine the dustiest old leather-and-parchment tomes you can, and you won't be far off.
El Mundo del Libro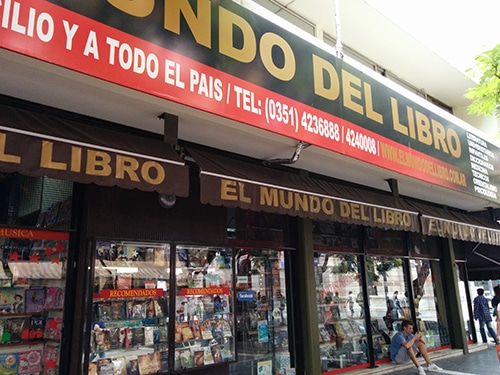 Most travel guides make a point of mentioning El Mundo del Libro, a large bookstore in Cordoba's charming pedestrian shopping district, because it carries English-language books for travelers. Well, that's sort of true. While the two-floor store is quite a bit bigger than the pocket bookstores in shopping malls, there was only a shelf or two of English-language books, and a pretty random selection at that — a Stephen King book here, a Nevada Barr thriller there. I had thought there would be more English-language travel and history books, but you'll have better luck browsing museum gift shops in Buenos Aires for that sort of thing. So you might want to load up your e-reader before you go, as it can be slim pickings if you can't read Spanish. See my Yelp review.
Volcano Azul Bookstore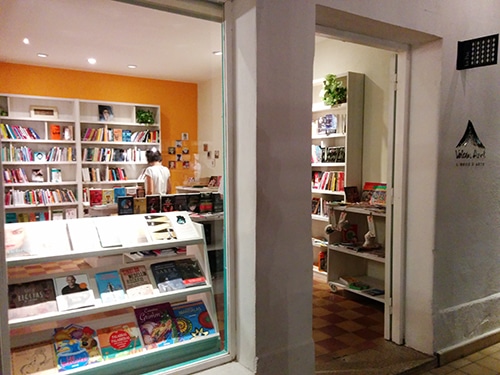 Cordoba's student life is strongly visible in the hipster-filled neighborhood of Güemes. The area is full of trendy pop-up shops, design boutiques, and quirky bars and restaurants that come alive at night with the twentysomething crowd. At times, I felt like I was back home in Seattle!
Located in the Galeria Barrio in Güemes, Volcano Azul is a small but cute bookstore with an artsy flavor. This little storefront makes the most of its square footage with cheerful orange walls, a good selection of literature and fiction, and gifts like notecards, art prints, and original paintings of authors, artists, and musicians. A small lounge area has a couch with magazines, books, and incense burning. See my Yelp review.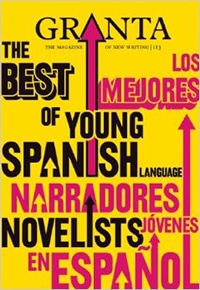 Want to read South American authors?
Get a taste of Latin American literature with Granta 113: The Best of Young Spanish Language Novelists (Los Mejores Narradores Jovenes en Espanol)
. Many of these 22 writers made their English-language debut in this collection. Read about the anthology.
See other posts in our Literary Travel series:

Latest posts by Stephanie Perry
(see all)