Let's Pick the Cast!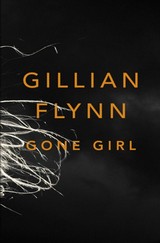 A while back I read and reviewed Gillian Flynn's bestselling thriller Gone Girl
.  As it turns out, the book is being made into a movie.  I'm not surprised – it was successful and that's all it usually takes.  But in this case, I love the idea – the book is so solid, the plot to well woven and the characters so much evil fun that in the right hands, it could be a great movie.
The most fun part about anticipating any book to movie adaptation is playing Home Casting Director.  Who do we think should be in Gone Girl, the movie?  Nobody plays this game better than people who love the book.  We have two major and several minor roles to fill.  Let's do it!
Who should play Nick Dunne?
In the book, Nick is in his 30s, so let's keep that in mind.  Robert Pattinson and Taylor Lautner can stay home (for so many reasons, but let's pretend it's age).  Nick is written as a ridiculously good looking man – good looking enough to make people hate him on sight.  That would be considered excellent news for us.  He's also sort of an all American boy type.   So here are just a few suggestions of my own for a beautiful Nick Dunne:
Ryan Gosling – He doesn't do much for me, but I know he's a fan favorite for just about everything.
Jake Gyllenhaal – Now that's more like it.  Good looking, good actor, can play both good and bad guy roles with equal ease.
Chris Pine / James Marsden – I sort of think of them as the same guy – generically good looking and very, very all American.  But does either one have the acting chops to make the role as powerful as it should be?
My Choice
Joseph Gordon-Levitt – Not the most apple pie choice, but a fantastic actor.  He's ridiculously good looking when he chooses to be, has all sorts of skill in portraying complex characters and would give Nick the gravitas he needs to make the movie work as a thriller instead of a twisted rom/com.  Bring it on, JGL!
The Final Pick: Ben Affleck
Who should play Amy Dunne?
Well, this is a tricky one.  Amy is a very, very complicated character and whoever plays her needs to have some serious skills.  I assume they will produce actual scenes of her diary entries.  Reese Witherspoon's production company picked up the rights to the movie but she has announced that she will be producing but not starring.  I think that's too bad – she would have made a really good Amy.  So who can we think of that's beautiful (Amy is nothing if not beautiful) and can be both naughty and nice.  And very, very smart.  Here are a few choices, actresses in their 30s:
January Jones – Sure, she's all housewifey on Mad Men, but is there more under there?  She's gorgeous in a non-threatening kind of way, which is frankly perfect for the role.  I don't know if she can pull off the complexity, though.
Julia Styles – Sassy.  That's what Julia Styles is – sassy.   Amy is also sassy.  Could be a match made in heaven.
Mena Suvari – She hasn't been in much that I've seen recently, but she has a bad girl air about her.  But can she play sweet as well?
Jessica Chastain – A hot commodity just now.  She has the looks and I think she has the goods to back them up.
My Choice
With Reese out of the running, I'm going to choose Natalie Portman.  She's beautiful, looks so innocent and has the
proven ability to act beyond her appearance.  She also happens to be the same age as Joseph Gordon-Levitt.  How handy!
The Final Pick: Rosamund Pike
Who should play the supporting roles?
What about Margo, Nick's twin sister?  Or the police woman who dogs Nick?  How about Amy's parents or people from her past?  Anyone from Missouri?  Let's hear it, folks.  Leave your comments and we'll play…
Home Casting Director for Gone Girl: The Movie!
Once we have enough suggestions, we'll make a nice little poll to see who is the fan favorite (and we did!  Here are the poll results).  Book lovers rule!  If you haven't read the book yet, click the Amazon link below and pick up your copy – you won't regret it!
July 2013 update!
Well, news is that Ben Affleck is in talks to play Nick Dunne.  I haven't completely decided how I feel about this.  He isn't quite how I picture Nick, but he may have the chops to own the role as long as he doesn't have a bad flashback to the days of Gigli and Jersey Girl.  Also, David Fincher is directing, which is obviously completely fabulous.
December 2013 update!
Well, folks, the whole cast list is now available! As we know, Ben Affleck will be playing Nick Dunne – an idea that's growing on me, especially under the direction of David Fincher. Rosamund Pike, who was in the 2013 Jack Reacher movie as well as the 2006 version of Pride and Prejudice, has been cast as Amy Dunne – and she definitely has just the right look! Other key characters include:
– Neil Patrick Harris as Desi Collings (I love, love, love this one!)
– Missi Pyle as venomous talk show host Ellen Abbott
– Newcomer Carrie Coon as Margo Dunne
– Kim Dickens (from Friday Night Lights and Sons of Anarchy) as Detective Rhonda Boney
– Patrick Fugit (remember when he was just a kid in Almost Famous?) as Detective Jim Gilpin
– Tyler Perry as attorney Tanner Bolt. Can't stand Tyler Perry – this is the only casting that seriously annoys me.
And there's a whole host of others – the entire movie has been cast and is in production. Gillian Flynn wrote the screenplay and Reese Witherspoon's production company is putting on the whole show. Release date for Gone Girl is set for October 3, 2014. I'm so excited! I think this cast and crew can do the movie justice. What do you think?
photos by Medill DC, Tony Shek, David Shankbone
January 2014 Update
Check it out!  Twentieth Century Fox, the studio producing Gone Girl, tweeted a picture of Affleck as Nick Dunne.  I have to admit, it really just looks like Affleck standing by a poster of the missing Amy, but it's still a little teaser for the movie.  You can see what I assume are Amy's parents clutching their respective pearls in the background as well.  We found it on Huffington Post:
April 2014 Update
The trailer has arrived!  Well, the first one – I suspect there will be more.  But check it out – do you hate it or love it?

Latest posts by Sue Millinocket
(see all)