So you spent the summer working your way through our summer 2016 book preview, and now you're ready for more? Not to worry, we've got a whole new list of great new fiction and nonfiction for fall 2016! From sci-fi and fantasy to memoirs to history, there's something for every reader in this stack of fall 2016 books. Fix yourself a hot drink, get cozy under a blanket, and let's get to it!
SEPTEMBER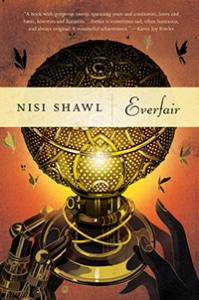 Everfair
(September 6)
Author: Nisi Shawl
This Victorian-era alternate history novel imagines how Belgium's disastrous colonization of the Congo might have gone differently if native Africans had harnessed steam power for themselves. British socialists and African-American missionaries team up to purchase land from its so-called "owner," Belgian King Leopold II. The land is renamed Everfair and turned into a refuge for native Congolese people and escaped slaves. Narrated by a diverse range of African, East Asian, and African-American characters, the story gives a voice to perspectives that have traditionally been ignored or marginalized. For those, like me, who don't know much about this period of history, it should be a fascinating read!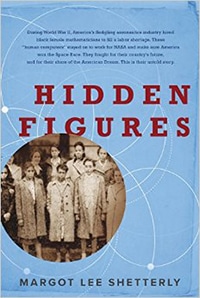 Hidden Figures: The American Dream and the Untold Story of the Black Women Mathematicians Who Helped Win the Space Race
(September 6)
Author: Margot Lee Shetterly
In 2015, at the age of 97, African-American NASA mathematician Katherine Johnson became a recipient of the Presidential Medal of Freedom in recognition of her pioneering work in space science. Over her distinguished career, she calculated the trajectory for the space flight of Alan Shepard (the first American in space), calculated the trajectory for the 1969 Apollo 11 flight to the moon, and worked on the Space Shuttle program, the Earth Resources Satellite, and on plans for a mission to Mars. This book, soon to be a movie, tells the story of the brilliant African-American women mathematicians known as "human computers" who made aeronautics history starting in the 1950s. Recruited by the Langley Memorial Aeronautical Laboratory — even as Virginia's Jim Crow laws forced them to be segregated from their white colleagues — Dorothy Vaughan, Mary Jackson, Katherine Johnson and Christine Darden made major contributions to U.S. history during the Cold War and Space Race. An inspiring story with some truly awesome STEM role models.
The Question of the Felonious Friend (An Asperger's Mystery)
(September 8)
Authors: E. J. Copperman, Jeff Cohen
Samuel Hoenig has Asperger's. He's also the owner of Questions Answered, a unique investigative business that answers people's questions, big and small. When Tyler Clayton, who also has Asperger's, comes in to ask whether a store clerk is really his friend, Samuel finds it unusually difficult to tell him the brutally honest truth. And when the store clerk turns up dead, suspicion immediately falls on Tyler. Can Samuel find the answers — and will he want to? For more great books featuring characters with Asperger's and autism, see our list of Asperger's and autism romance.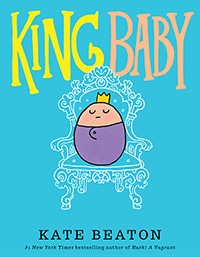 King Baby
(September 13)
Author: Kate Beaton
Yes, this is a picture book, but I'll pretty much read anything Kate Beaton (Hark! A Vagrant) does. Anyone who has a baby, has friends with babies, or knows a baby will understand King Baby's royal reign over his devoted subjects, who only wish to feed him, tickle him, and put him in little outfits. A charming gift for the devoted royal servants in your life, or to read to His (or Her) Majesty at bedtime.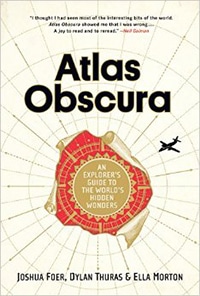 Atlas Obscura: An Explorer's Guide to the World's Hidden Wonders
(September 20)
Author: Joshua Foer
Atlas Obscura is a website I love to check before traveling somewhere new, just to see what weird, wonderful, and macabre attractions I might visit. And now, they have a book! From lesser-known natural wonders, like the glow-worm caves of New Zealand, to bizarre fairs and festivals, like Spain's Baby Jumping Festival, to bone museums and creepy landmarks around the world. Use it to plan your next crazy adventure or enjoy some armchair travel from the cozy comfort of home.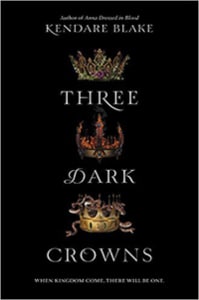 Three Dark Crowns
(September 20)
Author: Kendare Blake
Sink your teeth into this delightfully dark YA fantasy that makes Game of Thrones seem family-friendly. On the island of Fennbirn, a set of royal triplets is born once in every generation — three little queens, each born with a magical gift. Mirabella controls the elements, calling up violent storms or crackling flames at will. Katharine has the gift of poisons and is immune to her own deadly creations. And Arsinoe can manipulate nature, making flowers grow and taming wild beasts. But only one of them can survive to become the Queen Crowned… and the battle starts on their sixteenth birthday. Talk about a battle royal!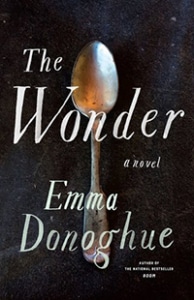 The Wonder
(September 20)
Author: Emma Donoghue
Emma Donoghue (Room
– see our full review of that one here) returns to her historical fiction roots with another Victorian-era tale. Lib Wright, an English nurse and veteran of Florence Nightingale's Crimean campaign, is hired to care for an unusual patient. Anna O'Donnell is an 11-year-old Irish girl who has apparently survived without food for months, and believes she is living on manna from heaven. A journalist begins covering the story, and tourists come from all over to see the girl for themselves. Knowing Donoghue's love of scam artists, rogues, and villains, I'm sure there are some wicked deeds and unexpected twists in store.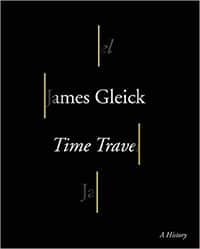 Time Travel: A History
(September 27)
Author: James Gleick
I love books about time travel (just see my favorite time-travel romances for proof)! So of course I'm excited for this history of time travel in pop culture. As the Industrial Revolution's technological advances changed people's perception of time, the notion of time travel entered popular awareness. Author James Gleick begins with H.G. Wells' classic novel, The Time Machine
, and follows the evolution of time travel throughout the 20th century, complete with all the grandfather paradoxes and baby-Hitler-killing that continue to puzzle our brains today. Ranging from science fiction to physics and the intriguing questions posed by technology, this study of time travel will break your brain — in a good way.
OCTOBER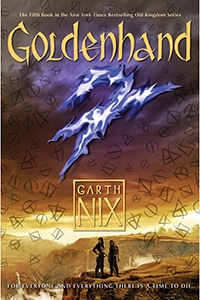 Goldenhand
(October 4)
Author: Garth Nix
This is the fifth volume of the Old Kingdom series that began with the classic Sabriel
, and you should definitely start there if you're new to the series. Goldenhand takes up shortly after the end of Abhorsen
, as Abhorsen-in-waiting Lirael — now with a new enchanted hand crafted from steel and Charter magic — undertakes a dangerous journey with Nicholas Sayre to the Clayr's Glacier, where she was once a Second Assistant Librarian and failed seer. Lirael receives a mysterious message from her long-dead mother, Arielle, warning her about someone called the Witch with No Face. Now, she must find and defeat this new enemy, and the search will take her beyond the world of the living and through the gates of the dead.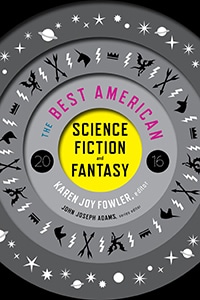 The Best American Science Fiction and Fantasy 2016
(October 4)
Editors: Karen Joy Fowler, John Joseph Adams
The "Best American" series is a great way to sample the year's best writing in a variety of flavors, and in 2015, they added a sci-fi/fantasy collection! This year's anthology is edited by Karen Joy Fowler (We Are All Completely Beside Ourselves
) and includes stories by Salman Rushdie, Ted Chiang, Kelly Link, Adam Johnson, and many more. Whether you're a die-hard SF fan or just dipping a toe into genre fiction, there's something new for everyone here.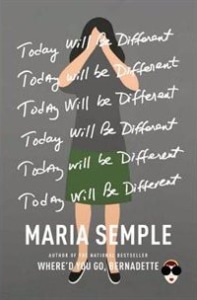 Today Will Be Different
(October 4)
Author: Maria Semple
The new book from the author of Where'd You Go, Bernadette
(read our review of that one here). Eleanor Flood has a plan for the day: she will shower and get dressed, drop off her son Timby and go to her poetry and yoga lessons, and schedule in some sexy times with her husband Joe. But life has other plans for Eleanor. Instead, Timby decides to play sick in order to spend the day with his mom, Joe tells his office (but not his wife) that he's on vacation, and a chance encounter with a former colleague leads to a graphic memoir that reveals a buried family secret. Funny, clever, and insightful, this will be a hit for book clubs and holiday gifting.
Hungry Heart: Adventures in Life, Love, and Writing
(October 11)
Author: Jennifer Weiner
Often slapped with the "chick lit" label, Jennifer Weiner is a popular and prolific author of women's fiction. Now, she's released her first essay collection on topics as wide-ranging as motherhood, body image, feminism, and her challenging relationships with her parents. Part memoir, part musing on how her experiences have shaped her as a writer, this is sure to be an interesting peek into Weiner's writing life and an inspiration to aspiring women writers.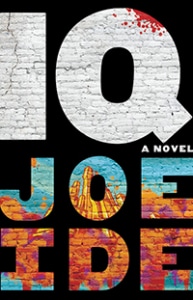 IQ
(October 18)
Author: Joe Ide
In East Long Beach, the LAPD struggles to keep up with all the crime — unsolved murders, missing children that never get found. Luckily, there's someone else who wants to help: Isaiah Quintabe, aka IQ, who solves cases around the neighborhood for whatever people can afford to pay or barter. To pay the bills, IQ occasionally has to take on a paying client, and the latest one is a rap mogul whose life is being threatened. IQ's investigation turns up an angry ex-wife, gangbangers, a vicious dog, and an unhinged hit man. Can he solve the case and keep his client safe? This gritty urban mystery is already getting lots of attention; Ide is an author to watch.
NOVEMBER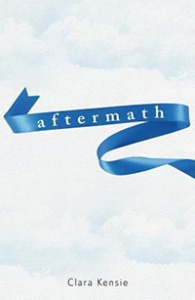 Aftermath
(November 1)
Author: Clara Kensie
I have a true-crime obsession with stories about abducted girls (see our favorite abduction-survivor stories). One fascinating angle is the fallout that happens when victims try to return to their "normal" lives. After four years in captivity in an attic, Charlotte seizes a chance to escape. Thoughts of her loving family have kept her strong during her ordeal, but upon her return, Charlotte discovers that things have changed: her father is obsessed with fame, her mother has a drinking problem, and her twin has retreated into the oblivion of drugs. Charlotte's father urges her to write a book and rake in money with public speaking, while her mother wants to lock her up at home to keep her safe. And Charlotte herself is obsessed with the other girl who was kidnapped — and who nobody else believes is real.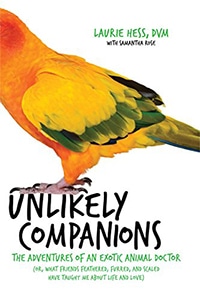 Unlikely Companions: The Adventures of an Exotic Animal Doctor
(November 1)
Author: Laurie Hess
"Exotic animal vet" sounds like a pretty awesome career… even though it probably involves a lot of exotic poop. This book follows Dr. Laurie Hess throughout a week at her exotic animal veterinary practice, complete with high-risk surgery, difficult clients, and mystery illnesses. Along the way, she shares some of the valuable lessons she's learned by observing people's relationships with their companion animals.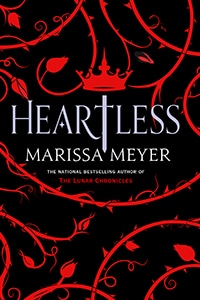 Heartless
(November 8)
Author: Marissa Meyer
If you enjoyed the Lunar Chronicles, don't miss this new stand-alone YA novel from the same author! This prequel to Alice's Adventures in Wonderland explores the young life of the wicked Queen of Hearts. Catherine's dream is to open a bakery with her best friend, but she's caught the eye of the King of Hearts — and her mother isn't about to let this royal opportunity slip away. Then Catherine meets Jest, the court's handsome and mysterious jester, and they fall into a whirlwind secret romance. But Wonderland has a different fate in store for the young beauty. Read the first four chapters for free now.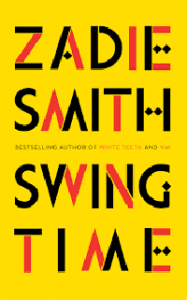 Swing Time
(November 15)
Author: Zadie Smith
A novel about tap dance? Sign me up! Set in the 1990s, this is the story of two mixed-race black girls growing up in northwest London. Both dream of becoming dancers, but only one, Tracey, goes on to become a professional dancer, while the unnamed narrator becomes a personal assistant to a pop star. A story about music and dance, friendship and rivalry, and class and race. Plus, TAP DANCING.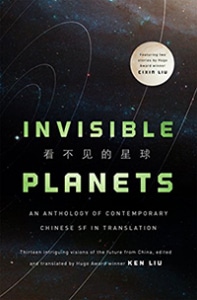 Invisible Planets: Contemporary Chinese Science Fiction in Translation
(November 1)
Editor and translator: Ken Liu
Since reading The Three-Body Problem (featured in our Top 10 Fiction of 2014), I've gotten more interested in Chinese sci-fi. If you'll permit some VERY broad statements, I've observed that it tends to have a removed, impersonal narrative tone — more focused on analysis than action — and uses sci-fi scenarios as allegory for political and social commentary, especially involving the individual vs. society. This collection, edited and translated by the same translator, Ken Liu, focuses on the younger generation of new authors. An essay by Liu Cixin provides some historical context for Chinese sci-fi, while Xia Jia ponders what makes Chinese sci-fi Chinese. This should be a fascinating anthology for fans of sci-fi and Chinese culture alike.
You might also like:

Latest posts by Stephanie Perry
(see all)