Everything You Need to Throw a Great Book Swap Party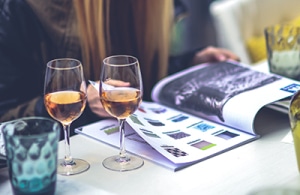 We're big fans of the book swap party! It's a fun, budget-friendly way to get new-to-you books and share your favorites with your friends. Read our book swap party guide to learn the basics, and then check out these ideas for book swap party invitations, games, menus, and activities — even a book swap party for kids.
Reader-friendly Invitations
Send out some memorable DIY book swap party invitations made out of real Library Checkout Cards
($10/pkg of 100). Use a good old-fashioned date stamp to mark the party date and time, your phone number, and address. Slip your invitations into Library Card Pockets
for that extra-authentic touch, or directly into a 3″x5″ envelope.
Too cutesy? Send the party details on one of these Vintage Penguin Bookcover Postcards
($16.50/100) for a striking save-the-date. Keep the best ones for yourself and make a framed collage for your book nook.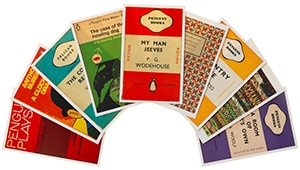 Bookmark Party Favors
Don't make your guests reach for receipts or magazine subscription cards to mark their place in their new reading material! Send them home with an Emily Dickinson Bookmark
or a Thoreau Quote Bookmark
tucked into their new book. (Heck, at $1.35-$1.50 for a dozen, you could give them an entire set!) We also like these modern-looking Punctuation i-Clip Magnetic Bookmarks
($4/set of 8), which can double as fridge magnets or paper clips.
Swap Party Snacks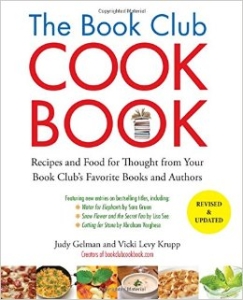 We all know that books and snacks go extremely well together, so what will you serve at your party? The Book Club Cookbook
 will delight your guests with sweet and savory treats inspired by modern literary fiction and classic literature. The index cross-references recipes by title, author, and genre, so you should have no trouble choosing your menu (and/or your next book club selection).
"Recommended By…" Sticky Notes
In our original book swap party guide, we suggested leaving out pads of sticky notes so that guests can write a brief summary of their donated books and slap 'em on the cover. As people circulate, they can add their own thoughts and get a written "conversation" going. Scatter some of these Forest Friends Sticky Notes
($9) across the book table. (Who knows, some of your single guests might even use them to exchange numbers!)
Party Games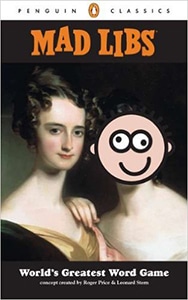 Normally we're not big on party games, but if you insist, we suggest Penguin Classics Mad Libs
($4), a collaboration between the wacky Mad Libs minds and the folks at Penguin. Pair guests off and give them one page each, then take turns reading the results aloud. For a DIY version, make your own using well-known passages from classic books. Hilarity ensues.
Book Swap Party for Kids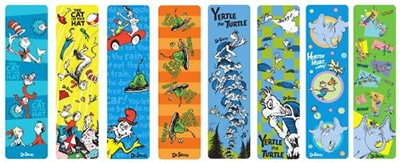 Hosting a book swap party for your friends' kids is a smart way to stretch your dollars and keep a fresh supply of books around for ravenous young readers. Parents can help their kids look over the books and choose age-appropriate titles. For this party, you can do the swap first and then serve snacks afterward, to keep everyone's new books clean.
Keep little ones busy with the Indie Rock Coloring Book
($9); bigger kids will have fun putting a twist on favorite stories with Happily Ever Mad Libs
($4). These whimsical Dr. Seuss Bookmarks
($10/50 pieces) are a fun, inexpensive party favor. Create Your Own Monsters Sticker Books
($1.35) and Color Your Own Zoo Animals Stickers
($3) can be fun party activities or take-home treats for goody bags.

Latest posts by Stephanie Perry
(see all)