So, let us guess: you devoured Kerstin Gier's bestselling time-travel YA novel, Ruby Red, and now you need something to tide you over until the sequel, Sapphire Blue, comes out on October 30? Not to worry! Here's a summer's worth of delightful, dark, and fantastical books like Ruby Red with plenty of magic, strong female protagonists, and the occasional talking animal.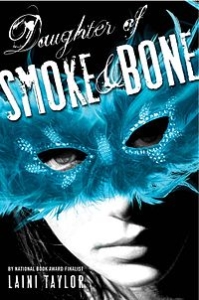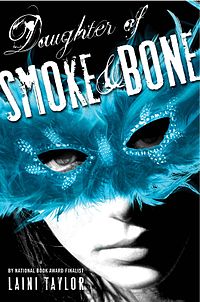 Daughter of Smoke and Bone, Laini Taylor — Karou is a 17-year-old art student in Prague. An outsider even among the art-school crowd, her few friends have learned to accept her eccentricities: her fluency in random languages, her evasiveness, her habit of disappearing for days and returning exhausted and covered in bruises. She's also a gifted artist, filling dozens of sketchbooks with the ongoing adventures of a group of monstrous mythical creatures — chimeras — which her classmates read as avidly as a comic book. What they don't realize is that the creatures are real. Apprenticed to the chimera Brimstone as a young child, Karou has grown into his errand-girl: he buys teeth of all kinds, no questions asked, and pays in wishes. But she resents her lowly status and inability to have a normal life. She's also plagued by the feeling that she's forgotten something essential about her past. But when Karou encounters the fiery-eyed, super-sexy angel Akiva in a Marrakesh street market, she may not like the answers he has about her past… and her destiny. Read our full review.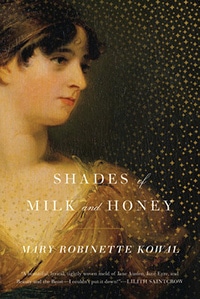 Shades of Milk and Honey, Mary Robinette Kowal — A very silly book indeed, but likely to appeal to teenage girls who are just discovering historical fiction. This Austen-inspired fantasy novel is set in a Regency-era England where ladies are expected to master magic, aka "glamour," as one of their genteel accomplishments. At 28, plain Jane Ellsworth is mostly resigned to being a spinster; despite being a gifted glamourist, she knows that men ignore her whenever her beautiful sister Melody is around. But excitement swirls through the small village when the enigmatic Mr. Vincent, a famed and brilliant glamourist, comes to town to create a magical mural for the local nobility. Naturally, the two glamourists become rivals, but passion and secrets bubble just below the surface of their feud. Read our full review.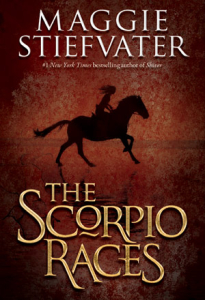 The Scorpio Races, by Maggie Stiefvater — This magical tale is set in a world similar to our own, but with limited technology and where strange gods rule the earth and sea. On Thisby Island, the local men capture and ride the "water horses," mythical creatures that live in the stormy sea, eat meat and drink blood, and will kill a man out of bloodlust. The islanders depend on the tourist dollars from the annual Scorpio Races — and the fat prize purse. Sean Kendrick, an orphan, is the four-time winner and favorite, but plucky teen Kate Connelly changes everything when she announces that she'll be the first woman ever to ride in the races. Read our full review.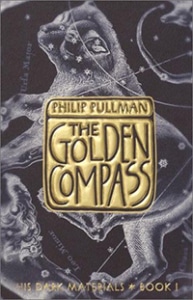 The Golden Compass, by Philip Pullman — Well, really I think you should read all three volumes of the His Dark Materials trilogy, but this is the first volume and can be read as a stand-alone (though you won't be able to stop there!). Lyra is a scrappy orphan growing up semi-wild on the campus of an alternate-universe, steampunkish Oxford University. Her carefree childhood ends abruptly when she and her "daemon" animal companion Pantalaimon uncover a plot to kill her uncle, the stern explorer Lord Asriel, and overhear a conversation about a mysterious cosmic substance called Dust. Lyra and Pantalaimon are thrust into a spine-tingling polar adventure involving kidnapped children, talking polar bears, and a beautiful and terrifying woman with a golden monkey. An exciting and absorbing page-turner that gets bigger and more philosophical the more you think about it, it's also a ton of fun.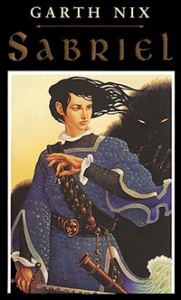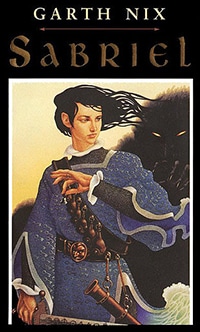 Sabriel, by Garth Nix — Likewise, this is the first (and best) book of the Abhorsen trilogy, but it can also stand alone. Sabriel is an 18-year-old girl in her last year at private school, just outside the border of the Old Kingdom, where magic runs wild. Her father is the Abhorsen, a powerful necromancer whose job is to lay undead souls to rest; but when she receives a message from him saying he's trapped in the land of Death, she must embark on a quest to rescue him. Aided by a mysterious cat-spirit with questionable motives, she must journey into the Old Kingdom to battle the undead, find her father, and defeat the forces of evil before they can take over the world of the living. Richly imagined and well written, with a smart and capable female protagonist, this was an instant classic, and deservedly so. I wish it had been around when I was a young reader!
More books like Ruby Red:

Latest posts by Stephanie Perry
(see all)