Summer is officially over, although we can't quite blame you if you want to keep it going a while longer with beach reads and fruity drinks. But don't forget, there's a whole new season of books just around the corner! Our fall 2017 books list includes dystopian thrillers, family dramas, books inspired by classic fiction, and much more. So when you're ready to trade in that margarita for a pumpkin spice latte, scroll on for our top picks for fall 2017 books.
SEPTEMBER
George and Lizzie
(available now)
Author: Nancy Pearl  
Being a Seattleite, I was lucky enough to attend rockstar librarian Nancy Pearl's author reading celebrating the release of her debut novel, George and Lizzie. This funny, poignant portrait of a marriage between a chipper dentist and the morose daughter of two child psychologists was described by Pearl as just the sort of book she likes to read — which means a lot, considering she's made a career out of recommending books to others.
The Salt Line
 (available now)
Author: Holly Goddard Jones  
Well, I made it to the second book in the list to add a dystopian novel! I'm impressed with myself. In this tale, a future United States clings for safety behind the "salt line," a circle of dead earth that protects those within from deadly, disease-carrying ticks. (Yes, insects.) Only foolhardy thrill-seekers venture outside the safe zones: idiots such as a rockstar and his girlfriend, Edie; tech entrepreneur Wes; and Marta, an apparently ordinary housewife (OR IS SHE). When they're taken prisoner by a community of renegade survivors, loyalties shift rapidly as the tourists struggle to get back behind the salt line.
A Column of Fire
(September 12)
Author: Ken Follett  
Fans of Follett's medieval epics The Pillars of the Earth and World Without End will be pleased to see that the saga continues with his latest, A Column of Fire. It's 1558, and Kingsbridge Cathedral is witness to an ancient and bloody religious conflict. Ned Willard longs to marry his sweetheart Margery Fitzgerald, but they're on opposite sides of the religious war. Ned takes a position at the Protestant Princess Elizabeth's court just as her star is rising. The young, brilliant queen captivates her people, but her religious beliefs alienate most of Catholic Europe, leading to rebellions, martyrdom, and assassination attempts. Ned and Margery's love seems doomed in the face of brutal religious terrorism — but can they find a way past their spiritual differences? (And if you love medieval reads, check out our favorite medieval fiction.)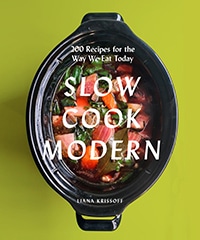 Slow Cook Modern
(September 12)
Author: Liana Krissoff
What says fall more than a warm, comforting stew simmering away in the crockpot? If you've always dismissed slow cooker recipes as flavorless slurry, this book will be a revelation: you can make everything from pork ribs to chicken tikka masala to smoky collard greens and black-eyed peas. The recipes are specially formulated for working folks, with minimal morning prep and 8-hour cook times that will have you coming home to delicious dinner aromas wafting out the door. For weekend days when you're around the house, try the bone broth or dulce de leche recipes. Simple steps and pretty color photos, plus how-to techniques, make this cookbook beginner-friendly.
Caroline: Little House, Revisited
(September 19)
Author: Sarah Miller  
Laura Ingalls Wilder's Little House book series just got bigger. This new novel, authorized by the Little House Heritage Trust, tells the story of Caroline Ingalls, aka "Ma." In the winter of 1870, Caroline Ingalls and her family — husband Charles and daughters Mary and Laura — leave the Big Woods of Wisconsin and head west to a new life in Kansas Indian Territory. The land is beautiful, but wild and unpredictable, and the pioneer life is hard and lonely. Caroline must draw on her strength, resilience, and courage to make a life and a home in a new land. A fascinating new angle on a familiar and beloved tale, this will be of interest to history lovers and Little House fans alike.
The Good People
(September 19)
Author: Hannah Kent  
This historical-fiction novel takes us back to 19th-century Ireland. Nora, left alone after the death of her husband, struggles to care for her grandson Michael, who cannot speak or walk. Just as superstitious neighbors start spreading rumors that Michael is a changeling fairy child who will curse their entire valley, a new maid, Mary, arrives. To stop the village's whispering and defeat any evil spirits that might be lurking, Nora and Mary seek help from Nance, a mysterious old traveler who knows the secret lore of the old ways. A dramatic tale of uncompromising belief against unconditional love.
Jane, Unlimited
(September 19)
Author: Kristin Cashore  
This new, stand-alone novel by the author of the popular Graceling Realm series is a magical story of grief and second chances. Jane grew up with her adventurous aunt Magnolia, a professor and deep-sea photographer. But a few months ago, Aunt Magnolia was lost in Antarctica on an expedition. Fresh out of high school and unsure what to do next, Jane has channeled her grief into obsessively making customized umbrellas that resemble her dreams. When the glamorous, mysterious Kiran Thrash shows up one day and invites Jane to a ball at her family mansion, Tu Reviens, Jane remembers her aunt once said, "If anyone ever invites to you to Tu Reviens, promise me that you'll go." But it's no ordinary place. At Tu Reviens, Jane will be offered a choice that few ever get — and no matter what she decides, it will change the course of her life.
Hanna Who Fell from the Sky
(September 26)
Author: Christopher Meades  
At 17, Hanna is days away from becoming the fifth wife of a man old enough to be her father. It's how her community, Clearhaven, lives: her father has four wives, and Hanna has 14 siblings. But when she meets a stranger who challenges her to question everything she's taken for granted and to choose her own fate, Hanna faces an impossible decision. Should she pursue a different life outside Clearhaven — even if it means abandoning her favorite younger sister to the same fate Hanna rejects? Or is there another path forward? A thoughtful, emotional story that's full of the complexities of faith and personal identity.
Provenance
(September 26)
Author: Ann Leckie  
A new sci-fi novel from the author of the outstanding Ancillary Justice. Ingray, a power-hungry young woman, has a once-in-a-lifetime opportunity to make her name and restore some of her people's priceless lost artifacts. Her mission: to free the thief who stole the artifact from a prison planet that no one has ever escaped from. Meanwhile, Ingray's home planet is descending into political turmoil and is on the brink of planet-destroying war, at which point some lost artifacts really won't matter all that much. Is this the start of another excellent trilogy? Here's hoping!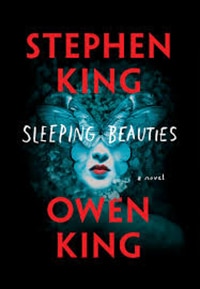 Sleeping Beauties
(September 26)
Authors: Stephen King, Owen King  
I could just type "Stephen King father-and-son collaboration" and leave it at that, and plenty of you would be sold based on that alone. But for the rest of you, here's a bit more info. In a sinister near future, women become shrouded in a cocoon-like gauze when they fall asleep. While cocooned, they visit another place, where harmony rules and conflict is rare. But if the gauze is disturbed, the women snap awake in a violent, wild fury. "Eve Black" is a rare woman — perhaps the only one — who's immune to the sleeping disease. As the men are left alone in an all-male world, their angry, primal urges threaten to tear society apart. Is there a cure for the disease, and if not, how will humanity go on?
OCTOBER
Reservoir 13
 (October 1)
Author: Jon McGregor
It's the dead of winter in a small English village, and a teenage girl is missing. Everyone joins the search, spreading out across the moors, while reporters and police turn the quiet town into a circus. But the rhythms of rural life go on: cows to be milked, fences and barns to be fixed, gardens to be tended. Time passes, and the life of the village moves on — people come and go, villagers are born and die, secrets are kept and betrayed. The story unfolds over 13 years, revealing the long-term effects of a single tragic event.
Manhattan Beach
(October 3)
Author: Jennifer Egan  
The author of A Visit from the Goon Squad
tries her hand at historical fiction. Anna Kerrigan is eleven years old when she goes with her father to see Dexter Styles; she senses a mysterious tension between the men that she doesn't understand. Years later, her father has disappeared and Anna now works at the Brooklyn Naval Yard during WWII. She has a boring job inspecting ship parts — until she seizes an opportunity to become the first female diver repairing military ships. When she runs into Dexter Styles at a nightclub, she begins to understand her father's complex, dangerous life of corruption, crime, and gangsters… and what might have happened to him. Noirish and more straightforwardly told than her previous books, this promises to be an interesting take on the WWII-era fiction that's been so popular lately.
Dinner in an Instant: 75 Modern Recipes for Your Pressure Cooker, Multicooker, and Instant Pot®
(October 17)
Author: Melissa Clark  
Instant Pot!
Instant Pot! It's all anyone can talk about anymore, and this new cookbook is here to show you even more things to do with your miraculous new kitchen gadget. It's a crockpot, pressure cooker, and rice cooker all in one, but the list of recipes goes far beyond that, with everything from coconut yogurt to osso bucco and creme brulee. Many recipes include alternate directions for pressure cooker and slow cooker settings to give you more flexibility with meal prep. And no matter whether you're paleo, vegan, vegetarian or gluten-free, this book has you covered with handy symbols by every recipe. You might as well give in and join the Instant Pot army now.
Endurance: A Year in Space, A Lifetime of Discovery
(October 17)
Author: Scott Kelly  
If you're still fired up from this summer's total eclipse, this memoir from astronaut Scott Kelly should be just what your to-read pile needs. (And check out our eclipse reading list while you're at it.) Scott Kelly is the American record-holder for the most consecutive days in space and has been on four space flights, including a year aboard the International Space Station. He's candid about the challenges and risks of long-term spaceflight, the physical and mental pressures of life in space, and the agony of being a world away from loved ones when tragedy strikes. With humor and honesty, Kelly shares his life story from a rough-and-tumble New Jersey childhood to his dreams for humanity's future on Mars. A must-read for space lovers, and sure to land under plenty of Christmas trees this holiday season.
The Book of Dust: La Belle Sauvage
(Book of Dust, Volume 1) (October 19)
Author: Philip Pullman  
Fellow Philip Pullman fans, it's been a long, long wait, but our patience is finally rewarded: another trilogy set in the world of His Dark Materials (featured in our banned-books list)! La Belle Sauvage is the first book in a planned trilogy set 10 years before The Golden Compass
— which, if you do the math, means that Lyra and Pan are just babies. This origin story explains how Lyra came to be living at Jordan College, and the second book in the trilogy catches up with Lyra 20 years later… but the contents of the third book are a secret so far. If you haven't read the first trilogy, you'll want to start with The Golden Compass, but once the Book of Dust trilogy is finished, it would be verrrry interesting to read the entire trilogy sandwiched together chronologically. I think I'll do just that.
NOVEMBER
Renegades
(November 7)
Author: Marissa Meyer  
YA lovers, we haven't forgotten you. Marissa Meyer is back with a brand-new fantasy novel! The Renegades are a group of prodigies — humans with supernatural abilities — who were born from the ruins of a failing society and brought peace and order to the universe. They're symbols of justice, hope and courage… and to the villains they conquered, they're bitter enemies. Nova has her own reasons for despising the Renegades, and she wants nothing more than vengeance. Until, that is, she meets Adrian, a Renegade boy. Through Adrian, Nova sees new possibilities for her life… but she owes her loyalty to a villain who could destroy everything she has left.
Artemis
(November 14)
Author: Andy Weir  
The author of The Martian (see our review) is back with a very different kind of sci-fi novel: a lunar heist. Jazz Bashara lives in Artemis, the only city on the moon. She works as a porter, and smuggles contraband here and there to make ends meet. But when she spots the opportunity to commit the perfect crime — with a huge payday to boot — she can't resist. Soon, though, the heist is the least of her problems when she realizes she's landed in the middle of a conspiracy to control all of Artemis… and her only hope of survival is taking the biggest risk of her life.
Future Home of the Living God
(November 14)
Author: Louise Erdrich  
The last book on the list is another dystopian — but what a dystopian! Evolution seems to be running backwards, as women start giving birth to babies that seem to be primitive species of humans. Cedar Hawk Songmaker is four months pregnant, and afraid to tell her adoptive Midwestern parents. Instead, she feels compelled to find her birth mother, Mary Potts, an Ojibwe living on the reservation. Meanwhile, society begins to fracture as people panic about the possible end of humanity: rumors spread about martial law, government confinement of pregnant women, and official registries of pregnant women — with rewards for those who turn them in. This sinister novel seems alarmingly timely, and is sure to please fans of the TV adaptation of "The Handmaid's Tale"… or anyone else who's concerned about current events.

Stephanie P. is a writer, editor, and blogger. Her secret shame is dystopian YA fiction. You can find her wherever the books and food are.

Latest posts by Stephanie Perry (see all)