A friend reached out to me recently, asking for book recommendations.
Here's the kick: he always reads nonfiction, but he wanted some fiction to help him survive the quarantine. "I need a good escape," he said. "Something with a plot that will suck me in."
People who have read "maybe three novels in the past 20 years" are an enigma to me, but I jumped at the chance to help him out. The list I curated in his honor consists of titles that are gripping and no-nonsense. Many are centered on historical events, which adds to their depth and ruggedness.
Happy reading, John—and all you other nonfiction enthusiasts out there.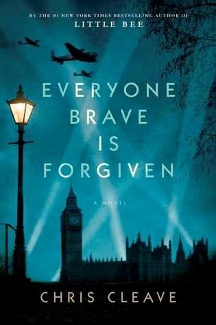 Everyone Brave is Forgiven by Chris Cleave
This slow-burning WWII epic features little-known history and a poignant wartime relationship inspired by the real-life letters between Cleave's own grandparents. His novel begins in London in 1939 and places readers directly in the horror of the Blitz. Later, it moves to the strategic Mediterranean island of Malta, which was regularly devastated by the Axis barrage. Cleave's three main characters are clever and courageous as they navigate class prejudice, the battlefield, and even a love triangle.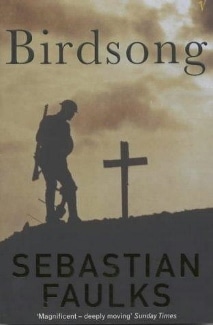 Birdsong by Sebastian Faulks
This WWI novel starts off in Amiens, France in 1910. Faulks introduces us to Stephen Wraysford, a young Englishman who falls in love with a Frenchwoman (who, problematically, is married with children). Ultimately, Stephen becomes a lieutenant in the British Army and serves on the Western Front. Through his eyes, we experience the first day on the Somme in 1916 and the Battle of Messines near Ypres in 1917. From passionate lovemaking to digging tunnels under no man's land, Faulks' scenes are exquisitely, hauntingly rendered.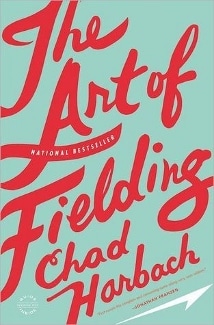 The Art of Fielding by Chad Harbach
Harbach's first (and only—to-date, at least) novel, which took nearly ten years to write, is set at a small liberal arts college in northeastern Wisconsin on the shore of Lake Michigan. Henry Skrimshander is a talented shortstop who is recruited to play for the Westish Harpooners, but things go awry when he hits his roommate—a right fielder sitting in the dugout—with a wayward ball. Henry proceeds to lose his nerve, falling victim to the dreaded "yips." Notably, his fantastic journey isn't just about baseball: it's an affecting coming-of-age meditation on friendship and first love.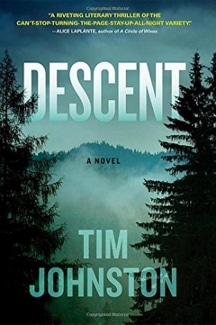 Descent by Tim Johnston
A teenage girl goes missing in the Rocky Mountains when she's on a jog with her little brother, and her family comes undone. Refusing to believe that Caitlin is dead, her father ventures out, literally and emotionally, into isolating, unfamiliar terrain. He pursues Caitlin's case from every angle and prods local authorities to remain involved, but an unlikely source finally leads him to a resolution. In stunning literary prose, Johnston unwinds a heart-pounding and deftly executed plot that will keep you obsessed (and gasping) until the very last page.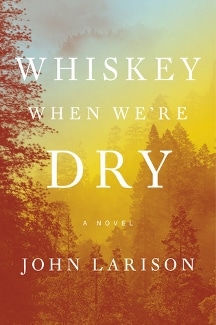 Whiskey When We're Dry by John Larison
The three members of the dysfunctional Harney family must contend with poverty, cattle rustlers, and the lingering trauma of the Civil War. There's obviously booze and corruption in Larison's 1885 Western, but he dishes up a number of surprises as brilliant sharpshooter Jessilyn sets out to find her rebellious outlaw brother, Noah. One of the blurbs on the back of the book describes the story as "Arya Stark meets True Grit." Yes, it's totally badass, but it's also deeply empathetic and even lyrical at times. Larison gives readers an unforgettable look at desperation, hope, and everything that comes in between.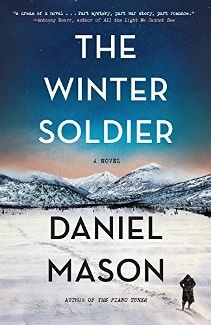 The Winter Soldier by Daniel Mason
Lucius Krzelewski is a Polish medical student by way of Vienna who ends up at a field hospital in the Carpathian Mountains in Hungary during WWI. (Clear as mud? Thankfully, Mason provides readers with a map.) With "an unusual aptitude for things that lie beneath the skin," Lucius begins his remarkable journey, which will take him to places that he—and the reader—cannot anticipate. His story is one of bravery and atonement, and it's not for those who are squeamish about things like catheters and lice. Because Mason himself is a physician, his attention to detail, especially in the operating room (which, in this case, is an old church), shines on every page.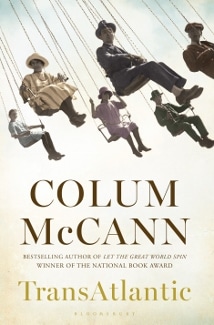 TransAtlantic by Colum McCann
In a novel that could be described as linked short stories, McCann examines men and women who move between Ireland and the New World and back again. Beginning in 1919 with Jack Alcock and Arthur Brown attempting to fly across the ocean in a modified bomber, the book hopscotches between time and place. McCann observes a handful of events from the 19th, 20th, and 21st centuries, as well as the people (both real and imagined) behind them, including abolitionist Frederick Douglass and Senator George Mitchell. McCann has a startling ability to create moments that are ordinary as well as divine.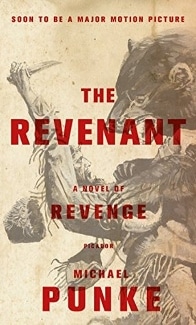 The Revenant: A Novel of Revenge by Michael Punke
Loosely based on the real-life American frontiersman Hugh Glass (spectacularly played by a weathered Leonardo DiCaprio in the film adaptation), Punke's story of revenge is downright fierce. It's 1823 in Missouri Territory: scrappy fur trading expeditions are traveling up the Missouri River and its tributaries in search of fortune. They face unfathomably harsh elements and hostility, but "Mountain Man" Glass refuses to back down, even when he's left for dead. His epic crawl through the wilderness rightly turns him into a legend.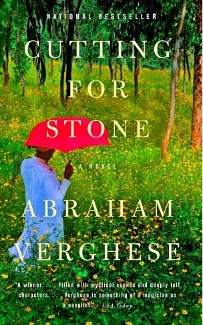 Cutting for Stone by Abraham Verghese
This sprawling saga of abandonment, political upheaval, betrayal, and ambition focuses on twin boys born in Ethiopia to a brilliant British surgeon and a disgraced Indian nun. (Yes, you read that right.) Marion and Shiva Stone are orphaned when their mother dies and their father flees, but they are forever bound by their shared love of medicine, despite all of their differences. A physician himself, Verghese writes with precision and beauty about the Hippocratic Oath and all that it comes to represent in the Stone brothers' complicated lives.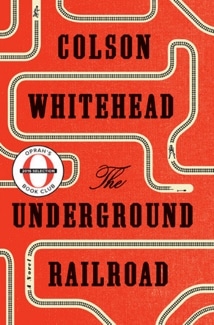 The Underground Railroad by Colson Whitehead
Whitehead, who just won his second Pulitzer Prize in Fiction, is gloriously inventive in his harrowing novel about two slaves who manage to escape a plantation in Georgia. Cora and Caesar pursue freedom by following the Underground Railroad, which Whitehead ingeniously depicts as a literal railway system, with engineers and conductors operating actual tunnels and tracks throughout the South. When Cora accidentally kills a young white boy, the stakes get even higher. Whitehead gives readers a brilliant yet bone-chilling glimpse of the terrors faced by black people in the pre-Civil War era.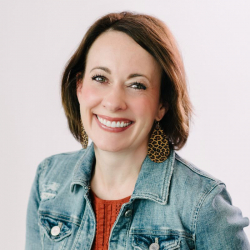 Latest posts by Laura Bird
(see all)