I love memoirs.
I love that writers of memoirs are courageous enough to offer a glimpse of what goes on in their minds—how they approach the world, how they navigate their sorrows, how they scrape together the fortitude to manage life's mundane and tragic moments.
My favorite memoirs tend to be shorter, while still packing a huge punch. They are vulnerable, smart and plucky—and not one word is wasted.
Barely 200 pages in length, each of these memoirs can be read in one sitting if you've got the inclination. They are unflinching, so grab a fortifying beverage and a fuzzy blanket. Get ready to have your soul stirred.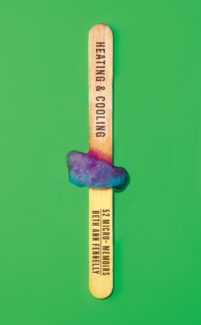 Heating & Cooling by Beth Ann Fennelly
Poetic and transcendent, Fennelly's book consists of 52 "micro-memoirs," some of which are only a few paragraphs (or sentences) long. Her bite-sized essays are not linked by one narrative thread; rather, they serve as tiny dazzling snapshots of her marriage, family and career. Fennelly is both wistful and humorous as she meditates on a number of unexpected subjects, from sexual desire to the untimely death of her sister.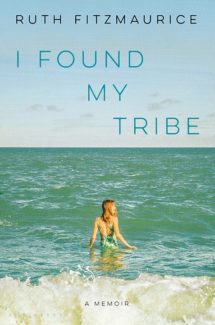 I Found My Tribe by Ruth Fitzmaurice
Fitzmaurice was widowed in 2017 when her husband, Irish filmmaker Simon Fitzmaurice, died from complications of ALS. In her quirky, soaring memoir she writes not only about parenting their five children, but about the ways she clings to sanity: she takes up jogging, turns to friends, and swims half-naked in the icy Irish Sea. Fitzmaurice's reflections on things like cheese puffs and Simon's wheelchair-accessible van will cause you to laugh and cry, perhaps at the same time.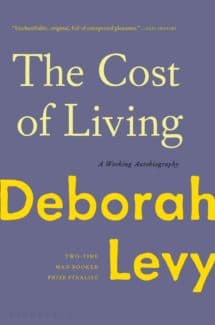 The Cost of Living by Deborah Levy
Freshly divorced and attempting to reinvent herself, Levy buys an e-bike to zip around London and drinks pots of strong Turkish coffee. In what she calls her "working autobiography," she writes with a light but urgent touch about being a mother and writer in a world that asks women to keep their voices down. Every word is carefully chosen as Levy makes uncanny observations and tries to reconcile some undisclosed hurts from her past.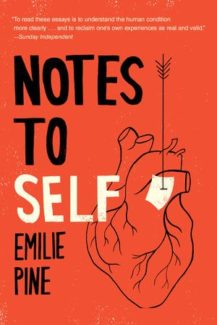 Notes to Self by Emilie Pine
In her collection of raw and fascinating memoir-ish essays, Pine takes a close look at "the separations of body and self," including eating disorders, infertility, sexual assault, and her father's alcoholism. She tackles her not-always-easy topics in a voice that is warm as well as haunting. Readers will root for Pine as she makes peace with tough memories and comes to accept herself—and all her scars and missteps—with grace.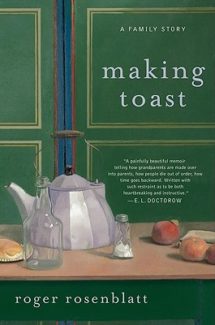 Making Toast by Roger Rosenblatt
Rosenblatt's spirited, humbling memoir centers on the death of his 38-year-old daughter, a brilliant doctor who collapses from an asymptomatic heart condition. Rosenblatt and his wife move in with their son-in-law to help raise Amy's three little kids, who ask incessant questions and push Rosenblatt to redefine himself at an age when he thought he was finished with bedtime stories. In his role as grandparent-anthropologist, Rosenblatt is brave and scrappy, and his words are achingly beautiful.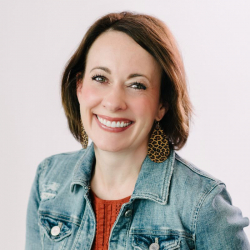 Latest posts by Laura Bird
(see all)