2016. At least the books were great.
Happy New Year! I hope 2017 is jam-packed with books that feed your soul.
I, for one, am looking forward to reading as much literary fiction as possible in the months ahead. I already know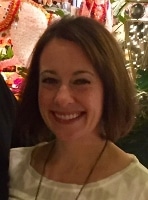 which titles I want to tackle; it's a big list that keeps on growing—right along with my tower of overdue library books. But before paying off my fines, I want to thank 2016 for giving me a magnificent gift: the chance to join the team at Readers Lane.
Since September, I have loved sharing my impressions and suggestions with passionate readers like you. My most glowing reviews to-date are linked below*, but what about the books I read before Readers Lane? There were plenty in 2016, but I have five distinct favorites. While all of them are literary fiction and exceedingly well written, the similarities end there: their size, scope and subject matter cover a lot of ground.
These books were bright spots in my year, and even though 2016 is over, it's not too late to get your hands on them. Enjoy.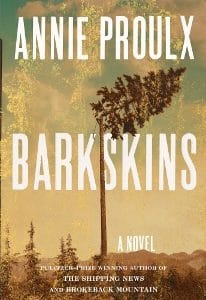 Barkskins

Author:  Annie Proulx
This epic novel begins 1693 in when René Sel and Charles Duquet, two penniless Frenchmen, arrive in New France (now Nova Scotia). Bound to a feudal lord, they work as wood-cutters ("barkskins") in exchange for land, all while encountering violence and hardship. Covering more than 300 years, Annie Proulx's saga introduces us to the numerous descendants of Sel and Duquet and depicts their exploits, travels, and greed. We don't get to know any of the characters deeply—aside from the land, which remains the heart of the story—but it's clear they all consider natural resources to be infinite. Toward the end of the 700+ pages, Proulx might be perceived as being preachy about deforestation, but she has certainly earned the right to stand on a soapbox after devoting such meticulous research and masterful writing to her astonishing book.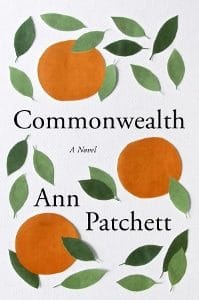 Commonwealth

Author:  Ann Patchett
A gin-soaked Christening party in 1960s Los Angeles ends with an adulterous kiss that leaves two families (including Franny Keating, the Christened baby) reeling for decades. This astute, heartbreaking novel shows how children suffer because of adults' mistakes—but also how they establish new bonds and affection despite their scars. Ann Patchett, whose writing manages to be both precise and lush, develops the Keatings and Cousins so fully that we find ourselves caring about all of them, even those who are less than pleasant. The chapters, which could easily stand alone as short stories, jump back and forth between characters and time, keeping us on our toes with various perspectives. With any other writer, this type of storytelling could prove cumbersome: in Patchett's capable hands, it's perfection.
Hide

Author:  Matthew Griffin
Wendell and Frank meet shortly after WWII in a small community in the deep south. One is a taxidermist and the other a factory worker, and they are drawn to each other in a way that is magnetic—and very dangerous. Matthew Griffin's affecting novel unspools how Wendell and Frank fall in love and establish a clandestine home together on the outskirts of town. Incredibly, they succeed in carefully cultivating a self-reliance that endures for many years, but their sense of freedom is threatened as they grow older: in their 80s, Wendell finds Frank sprawled, sick, among the tomato plants in their garden, and they are no longer able to hide from the outside world. Scene after scene, this book is raw, beautiful, and entirely unforgettable.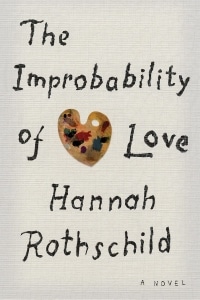 The Improbability of Love

Author:  Hannah Rothschild
Annie McDee works as a chef in London and is tired of her shabby, uninspired life. Things take a rousing turn, however, when she acquires a painting that happens to be a long-missing eighteenth-century masterpiece. We learn that quite a few individuals (including an Emir, a rapper, and a billionaire Russian exile) will go to any lengths to get their hands on the painting, which keeps this witty, romantic, mysterious novel moving along quickly. It's a book that is crowded with ideas—and noisy with too many characters—but it's easy to excuse the need for trimming because the story remains so deliciously compelling.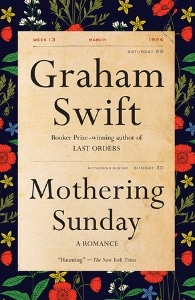 Mothering Sunday

Author: Graham Swift
This slim yet weighty novel, written by the consummate Graham Swift, is mesmerizing. We find ourselves on an English estate in 1924 where orphaned housemaid Jane Fairchild is surreptitiously meeting her lover, the wealthy and privileged Paul Sheringham. Their tryst on this unseasonably warm holiday assumes a significance that Jane does not realize or understand until far later. Swift's writing is evocative and sensual, and it fills the reader with a justifiable sense of dread—as well as hope.
*More literary fiction favorites from 2016:
Everyone Brave is Forgiven by Chris Cleave
A Gentleman in Moscow by Amor Towles
A Long Way Home by Saroo Brierly
Today Will Be Different by Maria Semple
My Name is Lucy Barton by Elizabeth Strout

Latest posts by Laura Bird
(see all)