I didn't review them, but you should still read them…
Because of life—kids, work, laundry, dog—I never have enough time to write about every book that comes my way. On average, for every five books I read, I can review only one.
When I trudge to the library to return a particularly excellent (and usually overdue) book, knowing it deserves to be praised on Readers Lane, I get a nagging ache in my chest. It feels like I'm letting down the book, the author, and especially you.
I've suffered from too many of these missed opportunities in 2017. To make amends to these exceptional overlooked books, I am pleased to share five of my favorites.
As we ring in the new year, I hope that 2018 brings terrific new releases, fewer library fines, and many more reviews for you, our faithful readers.
Cheers!
By Ben Blatt
Blatt is known for his charismatic approach to data journalism: a few years ago, he co-authored I Don't Care if We Never Get Back, which follows his mathematically optimal baseball road trip to all 30 ballparks in 30 days. In his new book, he explores the idea that great literature isn't just subjectively great: it can be scientifically proven. Blatt hops from chapter to chapter, providing quirky and fascinating examples of his statistics and analysis. He considers adverb usage, word choice, clichés, even the font-size of an author's name on a front cover. I've never thought of number-crunching as captivating, but in Blatt's capable and charming hands, I am proven wrong.
By Paulette Jiles
Jiles' slim but mighty novel is set in northern Texas in the wake of the Civil War. Through this harsh and unforgiving landscape travels the elderly Captain Jefferson Kyle Kidd: tough, worldly, and preoccupied with current events and a love of words. With two wars under his belt, he has dedicated his retirement to giving live newspaper readings to paying audiences. At one such reading in Wichita Falls, he is offered a reward to deliver a young orphan to her family in San Antonio, thereby kicking off an unusual 400-mile journey. Jiles' gorgeously written novel follows Captain Kidd and the unhinged Johanna on their dangerous, tender and even entertaining trek to a destination that will astonish them—as well as the reader.
By Georgia Hunter
When Hunter was a teenager, she discovered that her Polish relatives were Holocaust survivors. This fact alone was remarkable, but there was more: by the end of the Holocaust, 90% of Poland's three million Jews were annihilated; of the 30,000 Jews who lived in Radom, less than three hundred survived. Hunter's family members were among them. She spent a decade traveling the world to conduct interviews and dig up historical records from WWII, both in Radom and hundreds of miles beyond. This meticulous research came together beautifully to serve as the bones for her big, bold novel. It presents a sweeping and very fresh look at what it means to be uprooted—and re-planted, despite all odds.
By Sheryl Sandberg and Adam Grant
In 2015, Sandberg—chief operating officer of Facebook and founder of Leanin.org—was vacationing in Mexico when her husband collapsed in the hotel gym and died instantly of severe head trauma. Widowed with two children, Sandberg was inconsolable. She reached out to Grant, a psychologist and professor at Wharton, and they began an ongoing conversation about the concept of resilience. What resulted from their discussion is a moving, well-documented book about navigating hardship and changing one's course: "Option A is not available. So let's just kick the shit out of Option B." Whether you are hurting, or someone you love is grieving, or you simply want to raise children who can "bounce forward," Sandberg and Grant offer comfort and insight.
By Gabrielle Zevin
Zevin, who wrote the international bestseller The Storied Life of A. J. Fikry, does not disappoint with her feisty and funny new novel about a headstrong congressional intern from Florida. Aviva Grossman makes a series of ill-fated choices involving a married congressman, and she promptly finds her life in tatters. Unlike the congressman, who walks away from their affair unscathed, Aviva is branded with a scarlet "A" in the form of the internet; the steps she takes to redefine and even rename herself are nothing short of extraordinary. This compulsively readable and timely story explores themes of double standards and the abuse of power, but Aviva's stunning evolution as a woman, mother and business owner delivers the most satisfying punch.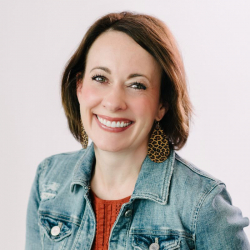 Latest posts by Laura Bird
(see all)