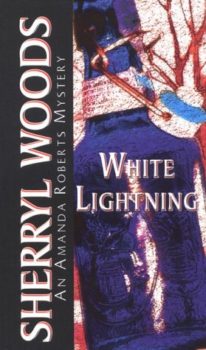 Moonshine and Murder
Author: Sherryl Woods
Investigative reporter Amanda Roberts loves a good story and an even better mystery. Plucky, daring, more than a little sarcastic, ruggedly determined to buck all rules, Amanda is an unstoppable force only faintly tamed by her loving husband and recently adopted teenage son. When elderly Miss Martha, a long-time society dame with big money and even bigger influence, calls up Amanda for a final favor, enter the story of a lifetime. Only – can and should Amanda help? Miss Martha is an old friend, yet her deathbed request has strings and Amanda's husband is less than excited about the prospects of danger. You see, the request involves an old romance, adultery, murder, moonshine, and a cover-up. . .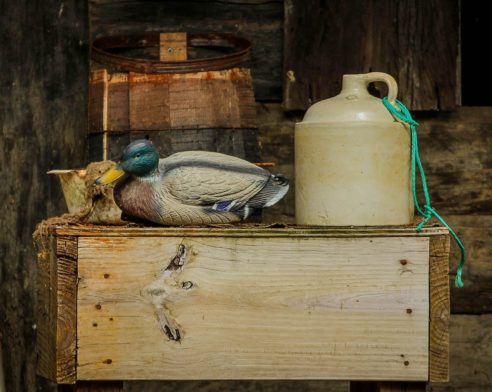 White Lightening is apparently the last in a nine-book series; I came to it much as I discover many of my cozy mysteries, a random book lot from eBay. What comes across instantly is the warmth of these characters who have mostly settled into their life. I suspect earlier books had Amanda meeting her retired police officer and now farmer husband, Donelli, and adopting her teenage son Pete. The atmosphere shimmers with a coziness that is not fake and obviously not easily won. The characters have been through struggles but have followed their love of each other and the tantalizing prizes of a life sought tracking down mysteries. Where Donelli favors procedure and calling in the pros, his hot-headed, danger seeking, take-no-prisoners wife doesn't, and this is both a lovable trait and an extreme thorn-in-the-side as Miss Martha's ask opens present day wounds and dangers.
Fifty years ago, Miss Martha loved a man she couldn't have. And that man ended up framed for a murder she is sure he did not commit. Now his grandson, who also kept up the family business of stills in the backwoods, is in the same circumstance. Miss Martha didn't stand behind her man then, and it haunts her. His grandson, however, she knows she can save. And Amanda wants to help. But she has her own newly discovered secrets that will change everything.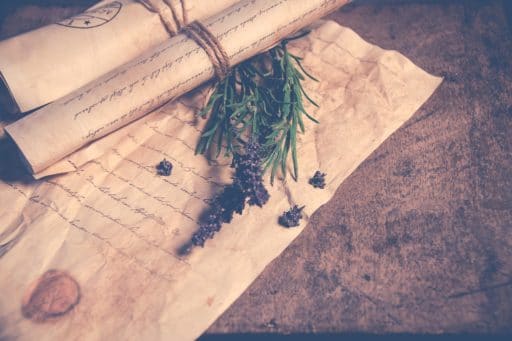 There are many people still around from the time of the original scandal and murder who would have a reason to carry on the grudge. Business associates, rival moonshiners, the father of Miss Martha's lover's ignored bride, even an old time preacher who is the son of the original murdered man. Amanda's job usually helps her open doors, but with a shakeup in the hierarchy and a new boss, she's now on her own. Add in the sudden bouts of morning sickness and her watchful husband and worrying son and she just might not be able to ever answer the question of who ruined Miss Martha's lover, especially not before Miss Martha passes out of this world.
The investigation leads to a lot of moments of danger from prowling strange woods and rickety shacks to shot gun wielding back woods Deliverance-esque witnesses who have no desire to unearth the past. Amanda's list continues to revolve, and the prospects for each suspect as both a murderer of persons and reputations seem endless, especially when another body is added to the list. Miss Martha may have been powerful enough to be immune to the reach of rivals and enemies, but her lover most certainly was not and neither is the naïve yet determined Amanda. With the clock ticking and the investigation yielding little more than a gun in the face and stubborn silence, Amanda must take it to the next level.
Exciting and tense while being cozy, relatable, and above all real, White Lightening is a real treat to cozy mystery lovers and not to be missed. Now for the long, and tedious task of finding the other out-of-print books in this series and starting from the beginning of Amanda's adventures.
– Frances Carden
Follow my reviews on Twitter at: https://twitter.com/xombie_mistress
Follow my reviews on Facebook at: https://www.facebook.com/FrancesReviews

Latest posts by Frances Carden
(see all)