An Easter Flavored Gamache Mystery
Author: Louise Penny
Returning to Three Pines during the time of resurrection, burgeoning new hope, and fragile April buds, Chief Inspector Armand Gamache is faced with a past that will not die. When a quirky bistro idea turns deadly and a crowd of curious onlookers selects the old Hadley house for an Easter-tide séance another crumpled body leaves the Sûreté du Québec questioning a seemingly above-board, albeit gruesome, death. As the Hadley house works its usual horror, Gamache's own past history on the controversial Arnot case is coming to a head with the press busily trying to tear him, and everyone he loves, into bleeding shreds. Along the way the two cases merge into a moral quagmire and in a season of new beginnings an increasingly beleaguered Gamache finds no hope, but only restless, agonized ghosts.
The third book in Louise Penny's ever more acclaimed Chief Inspector Gamache series, The Cruelest Month showcases the author in full stride. The narrative has become comfortable with itself, the confidence and ease of Penny as she swims us through her cozy yet oddly subterranean world is at its full potential. Like Gollidlocks, everything in here is just right from the pacing and story/sub-story transitions to the dark yet deceptively cozy tone. Penny continues to weave alternating images of warm baked bread and glowing hearths alongside a certain grey-tinged hint of creeping depression, missed opportunities, and heartrending mistakes with no potential for either forgiveness or redemption. The hardcore mystery element is not lost but only softened in such a way that despite the chills, both physical and within the subtext of each story's greater psychological introspection, readers feel a certain soothed sense, a belonged and welcoming in a harsh yet brilliantly beautiful world that even with all the death and destroyed lives is capable of still blooming, still revealing unending majesty and comfort.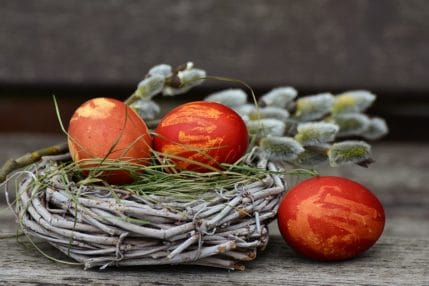 By book three the starter snags are long since past and the characters are distinctive – are family. Gabri's and Olivier's little inn is a second home and while many of the characters have a certain purposeful roughness (i.e. the idea of a séance on Easter, in the horrific Hadley mansion no less), a secular sacrilege with the frumpish figure of Ruth at the center, everyone has a depth and ultimately a range of emotions so strong and yet subtly portrayed that, quirks and all, we simply love them and are invested. The characters continue to develop – Clara with her painting and, unbeknownst to her, intimidated husband; Ruth with her gruffness that hides a sensitivity too delicate for revelation; Gabri and Olivier with a history of rebuffed family affection; Beauvoir's fear of friendship and ultimately emotion; and Gamache's embodiment of all wrong in the Hadley house, his momentum mori for decisions that even now he is not certain of, not comfortable living in and with.
The story has multiple sidelines and details from the continuing saga of Clara's art to Ruth's adoption of two needy baby Geese, but the main threads stay in sharp focus and elegantly, almost imperceptibly, tie together into a greater revelation and a final decision on the long overshadowing Arnot case. At times shocking, The Cruelest Month is a glance into a degenerating Gamache and the first intimation that he may break. As the best laid plans, both for a killer and for the well intentioned chief inspector, continue it becomes evident that life will never be the same again.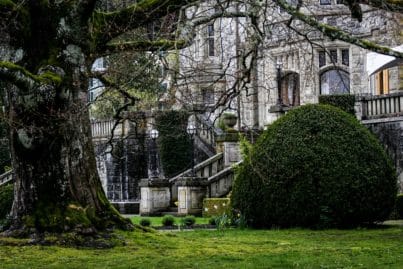 As the novel brews diverse ingredients together with Penny's typical deep musings, the mystery is populated with a complex maze of clues. Readers are pulled in both by the challenge of solving the "whodunit" element before the final revelation and the intensity of the characters' emotions and the evident risk to some long time favorites.  The plot is not too accelerated but neither does it meander as in the first two books. Once again, everything is just right and when the gut-punch double unveiling occurs, we're curled up, breathless, unwilling to say goodbye yet seeking answers that, like breadcrumbs, are spaced out until the conclusion, leaving us sated but by no means done with Three Pines. The best in the series so far, readers finish The Cruelest Month with both tears and contented sighs, showcasing Penny's ability to weave seemingly discordant genres and themes into a cohesive, life-like finale.  Here's hoping that this series never ends. I would have to rank Penny's works as, hands down, the best cozy mystery series I have ever read.
– Frances Carden
Follow my reviews on Twitter at: https://twitter.com/xombie_mistress
Follow my reviews on Facebook at: https://www.facebook.com/FrancesReviews/
[AMAZONPRODUCTS asin="0312573502″]

Latest posts by Frances Carden
(see all)