Champagne, Islands, Murder, and Young Love
Author: Beatriz Williams
Summer, 1951. Miranda Schuyler, a young girl, arrives at Winthrop Island along with her recently widowed mother who is set to wed the affluent Hugh Fisher – head of the island's elite summer families. For Miranda this means a new and glamorous world, including an exploration of the decadent bubble that is wealthy island life led by her stepsister, the worldly Isobel. As the two girls bond basking in the lull of parties and drink, fancy car rides and nights under the stars drunk on champagne, fate twists around a local fisherman, Joseph Vargas – the engaged Isobel's secret man and Miranda's first taste of love.   
As the novel deepens, the surreal summer of '51 pervades, yet time twists. We're also in 1969 with an older, disgraced Miranda, famed Shakespearean actress married to a secretly abusive director. Miranda is returning in secret to the world of her fraught formative years, although she is no longer welcomed on the island. As she stares out to Joseph's old lighthouse at night and by day greets her detached family now living in the shadow of money long gone, the story unwinds and flares in between present day and weighted memories. Except the one thing she cannot remember – the night that everything happened when her mother lost a husband and she lost the forbidden man she thought she loved.  This then is remembrances of the summer of '51 when the wealthy summer families and the working families collided, when she lost Isobel and her mother, when she gained another mother and friend, when she finally ran away.
And so, it's with the circular swishing of time that Beatriz Williams wraps up a story that has a sun drenched, dreamlike flair. Add a character who starts her journey in 1931 to the mix and the confluence of time eventually yields the answers, a murder, and the truth behind the night that Miranda cannot remember. It's with a certain sleepy sentience, the lull of ocean with a drink in hand, that it all mixes and comes to life, half steam and half the vapor of some sultry trance. Yet this cadence, while haunting, is ultimately an elaborate ruse – a deliberate complication that works, in its way, even though it has gone too far and tried a little too hard. We have our answers, and in so doing we have some melodrama, a certain sense of denouement, and a dreamy love story that wraps itself in the glory of a blossoming teenage dream stuck in time. Readers enjoy, think back to days spent reading lazily on beaches and sipping rum, sigh with contentment, and then move on, neither changed nor harmed from the narrative, forgetting it as all teenage reveries are discarded.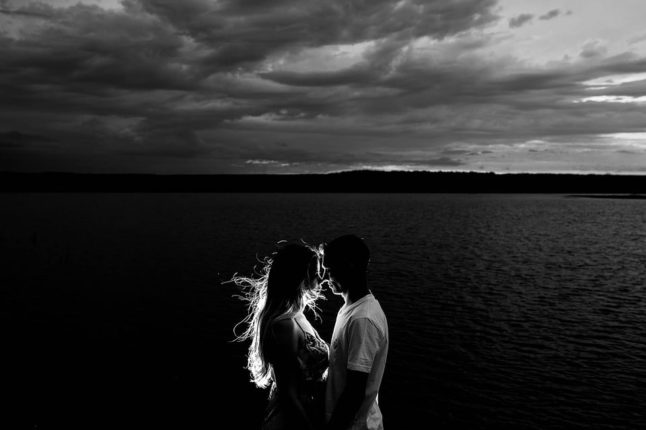 It's not that Summer Wives wasn't good – it was most certainly a read that had me captured and mostly enamored with the way it evoked the languid innocence of youth alongside that particular beside-the-sea aura. Isobel is fetching and jaded, a character we mistrust with our loyal Miranda. Yet, from the very beginning, we know that Miranda's innocence won't last. The question is – how involved is she in murder? As she skips into a world she doesn't understand, one which she is certainly not grown enough to handle, we develop the bond of all readers for tragic heroines marked for doom. We sigh in the right places, pine as we are supposed to, wonder at the temerity of Isobel to claim Joseph (and pretty much every other man, including her long-suffering fiancé), and suspect Joseph's devotion – the obvious resentment he must harbor for this parasitically wealthy world that both shuns him and yet deeply touches him.
As the novel progresses, however, we get the complicated time machine, weaving the 1930s, 1950s, and 1960s into a shifting pallet of before, after, and before the before. Bianca, our 30s character, is the one who mostly upends the timeline, although her inclusion is key to understanding what turns into an underdeveloped murder with a lot of loose ends. With this complication, the further into the story we delve the more the romance takes on the dangerously mythic proportions of a rather good soap opera. And so, we have an ending that is predictable and a tale that grabs us in the way of sensationalism, something we enjoy rolling in at the time that then remains left behind and forgotten after the drama. This isn't even something I really felt at the time of finishing the book, but something that came on as time passed. Then I started questioning the attraction of the characters, the move-the-moon sort of love that grows from very little – its roots more in the thoughts of love than in the actuality.
Still, the novel has an elegant sway and the story a hook that, while imperfect, grips and compels. In the moment, the drama is real and only after do readers start to question because during, we are along for the ride. Summer Wives is a beach read with soul and style, an over-the-top romantic tragedy with an addictive yet ephemeral pull that combines money, power, social status, and the bitter ides of disappointed youth. 3.5 stars.
–        Frances Carden
Follow my reviews on Twitter at: https://twitter.com/xombie_mistress
Follow my reviews on Facebook at: https://www.facebook.com/FrancesReviews/

Frances has a Masters in Fiction Writing from Johns Hopkins and works as a technical writer during the day, where she attempts to make software exciting.

Latest posts by Frances Carden (see all)