When Everyone Wants to Kill the Bad Guy . . .
Author: Vikas Swarup
Vicky Rai, powerful playboy and son of a corrupt politician, is hosting a flamboyant party in honor of his acquittal for cold blooded murder. The press isn't happy. The Indian people aren't happy. Many of his smiling guests aren't happy, so when the millionaire playboy ends the evening with a bullet in his brain, it's anyone's guess who the opportunistic killer is. Six guests, all vastly different, are found toting the potential killing weapon. But which one actually killed Vicky? The glamorous Bollywood star? The down and out bureaucrat with an inconvenient possession problem? The tribal looking for his people's sacred phallic symbol? The idiotic American under witness protection? The mobile phone thief with the broken heart? The victim's own power grabbing father?
Gallivanting all over India, Six Suspects is the Indian version of Carl Hiaasen, with stereotypes and absurdity working together to craft an elegant and fun plot. The story isn't your typical murder mystery and certainly not what you expect, yet it's ingenious all the same with lots of places for happy readers to get lost in the amusing, sardonic nature of Swarup's writing.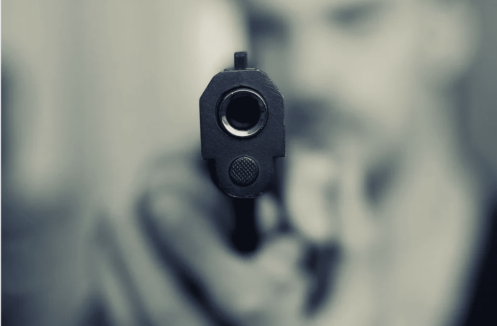 Six Suspects is a big book, weighing in at a dense 470 pages. The pacing is both fast and slow, setup by the unique structure. Swarup spends a lot of time developing each of the six characters (although, five of them have the real screen time with Vicky's father a somewhat after thought between chapters on the complicated lives and schemes of the other characters). The book is divided into five sections – suspects, motives, evidence, solution, and confession. In each of these we spend a lot of time in the lives of the suspects (sans Vicky's father), getting to know them and slowly watching as the more absurd nature of the story draws them together. Some of the suspects we like more than others, some of their stories are more compelling than others, but all are well drawn and mini-novels in their own rights. By the time we get to Vicky's deadly party, we know these people. Each has a good motive, a scheme, and a will to do the deed.  Even the readers can't puzzle out at the late date who the actual killer is in this sea of would-be gun toting assassins. As the cover says, this is the Bollywood version of Clue. The ending, then, and its final revelation is a surprise, although honestly a bit of a cheap one, but more on that later.
Many reviewers at this point break down in outrage about the character of Larry Page, the American gone to India for his mail order bride. The traditional Texan stereotype, Swarup has fun with Larry's over-the-top colloquialisms, and yeah, it's overdone and not entirely believable. But the book thrives on this type of absurdity. Larry is the most screwball of the characters, and as such he wasn't always my favorite, but when his story tangles with a group of inept terrorists, it does become funny. His role in the conclusion is admittedly manufactured, and one of the weaker elements of his character, but Americans seriously need to stop being insulted and just have fun with the wacky side of the book. It was never meant to be real, despite the pointed morale about the corrupt state of Indian politics.
The other characters are more toned down than the infamous and upsetting Page. Mohan Kumar, a corrupt bureaucrat with visions of grandeur, becomes possessed by the spirit of Ghandi after a séance-like performance gone bad. Ghandi wreaks havoc in Mohan's life, from throwing out his liquor to forcing chastity (and loosing Mohan his favorite mistress). This story is one of the strongest for absurdism and comedy and has a lot of laugh-out-loud moments as Ghandi and the corrupt bureaucrat come together to hatch an oddly violent plan.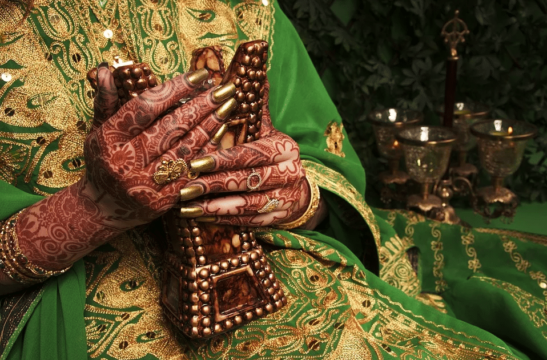 Then there is the Bollywood star, Shabnam Saxena with her diary entry dialogue and worldly wit tempered by hubris. A little slice of her first entrance on the scene paints her picture: "It's tough being a celluloid goddess. For one, you have to look gorgeous all the time. You cannot fart, you cannot spit, and you dare not yawn." Enough said. Her story was actually one of my favorites, especially for its complicated moments of redemption tempered by horror (enter the conflicting stories of her protégé and her sister).
Then the tribal, Eketi, used to a jungly island and now traversing the bustling cities of India with another bureaucrat in tow, looking for a sacred statue but also thinking of escape and a new life; he just hopes the curse of disappointing his gods won't come to pass, but in this world of Swarup's creation, if something bad can happen, it will. Eketi's story is one of appropriation and culture shock, and also has a surprisingly sad ending, showing that the character's in this world are hardly safe from corruption, of their own making or others.
Finally, there is the phone thief, Munna Mobile, whose sudden windfall has terrible consequences and whose lying and romantic life get him tangled in something way bigger than he can handle. Admittedly, in his story his adoptive sister, Champi, is the truly empathetic character. All of these characters are rarely sympathetic, but they are always interesting and deeply complicated and what they collectively become involved in, and how their own motives turn on them, leads to a gripping story that is party tragedy, part comedy.
Back to the ending, the only dissonant chord in an otherwise unique mystery. While the individual characters' stories are fast paced, the overall "who-dunnit" for Vicky isn't. We expect that after all this time the reveal will be slow and sweet, but instead it's a complicated mishmash, confusing and hard to tell who the real killer is, until that person conveniently writes an epilogue that exposes all and, frankly, reveals the twist-turned-trick that cheapens the overall effort of a rather good novel. It's not a jarring enough chord to leave readers angry or really dampen most of the enjoyment, but it is discordant enough to leave us slightly deflated after the long journey. Still, Six Suspects is more than worth the time and energy for everyone who likes mysteries, comedy, and ironic turns of play. I'll return to this author and give his famous Slumdog Millionaire a try next.
– Frances Carden
Follow my reviews on Twitter at: https://twitter.com/xombie_mistress
Follow my reviews on Facebook at: https://www.facebook.com/FrancesReviews

Latest posts by Frances Carden
(see all)